These passengers cheered as their flight was delayed.
This something one might not understand as it doesn't make sense, but this incident occurred in United States and for a good reason.
Online Media Love Watsmouth reported about Brooks Lindsey, a man from Brandon, Mississippi, USA.
Brooks is a soldier who had worked for the last nine months after being sent to Fort Bliss base in Texas.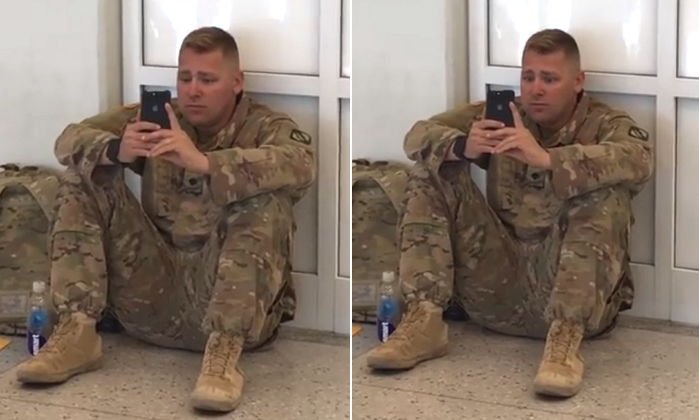 Brooks had gotten a leave in order to return home to his wife for the birth of his daughter and took a flight to El Paso Airport from Jacksonville airport.
Brooks had to transfer from Dallas, it was then he received a phone call from his wife just before the plane departed from Dallas Airport.
The person who made the call was his mother-in-law, she video-called Brooks as his wife's labor was near.
At that time, there was a check-in announcement for the flight on which Brooks had to board, but Brooks could not take his eyes off his cell phone.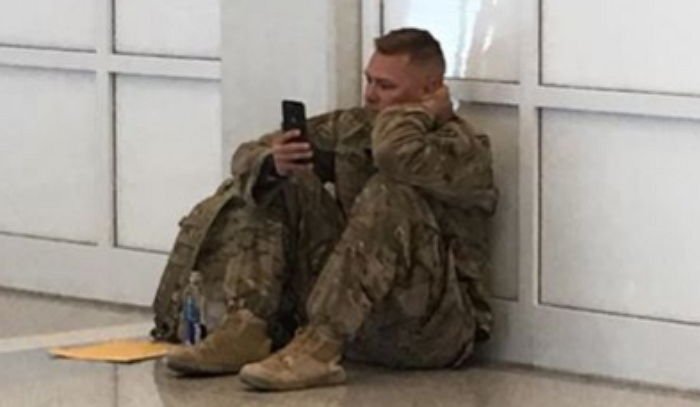 Other passengers in the vicinity became aware of Brooks' situation and asked the crew to delay the flight time.
The passengers did this so that they could allow Brooks to watch his daughter's birth, they all knew that this is a very special moment that shouldn't be missed.
Even over the phone, the doctor who was in charge of his wife said, "Not yet! Don't let him board the plane yet!
Eventually, the flight decided to delay their takeoff.
Check out the video below to see Brooks waiting for his special moment!
Other passengers did not complain at all about the flight's delay instead, they were relieved as Brooks will not have to miss this moment.
Thanks to this, Brooks was able to sit in a quiet place and watch his daughter's birth.
After a while, the baby's cries could be heard over the phone, and the passengers all congratulated Brooks.
Brooks immediately thanked the other passengers and the airline for their generosity and returned home happy and sound.
During his four-day leave, Brooks is said to be having a happy time with his beloved wife and his new-born daughter.
One of the passengers took a video of Brooks which became viral in various online communities.
Do you think the passengers did a great job delaying the plane? If you have any similar experiences, share them in the comments below!
Recommended Video!
"11 Mistakes Woman Should Avoid During Pregnancy"
Enjoyed the article? Check out another interesting story below ▼
---

Share this story with your friends and family!
---