Graduating from college is one of the most important events for everyone as it closes the chapter of student life and marks the start of practical life. So, it makes total sense when we want our family to be there on our graduation day.
But for Emily Switalski from Michigan, she knew she would be heavily missing her father on her graduation day as he had died in the line of duty.
https://www.facebook.com/photo.php?fbid=10214768995037116&set=a.1484758197570.2072751.1192346903&type=3
The graduation day for the Kalamazoo girl was not such a satisfying one as she had anticipated throughout her college life because the person whom she loved the most was not there to support her.
She was happy yet sad as she dressed up in the official attire to attend the ceremony.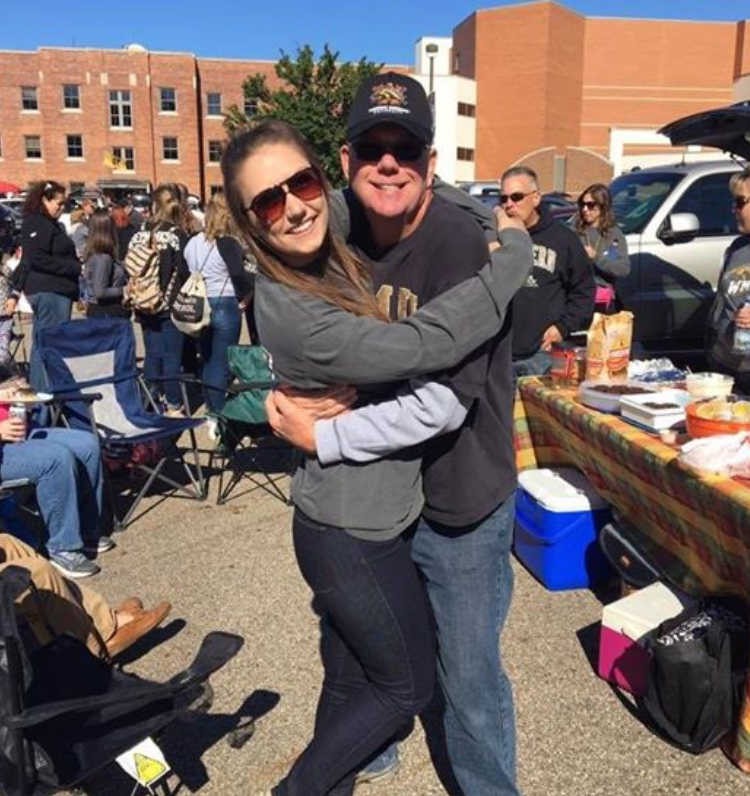 Her father, Comstock Township Fire Chief Ed Switalski was killed in the line of duty in June 2017 when he was responding to an emergency call on the interstate highway.
Switalski was standing behind his vehicle, getting ready to leave the scene when a passing vehicle went out of control and hit him. The officer could not survive the intense hit and died on the spot.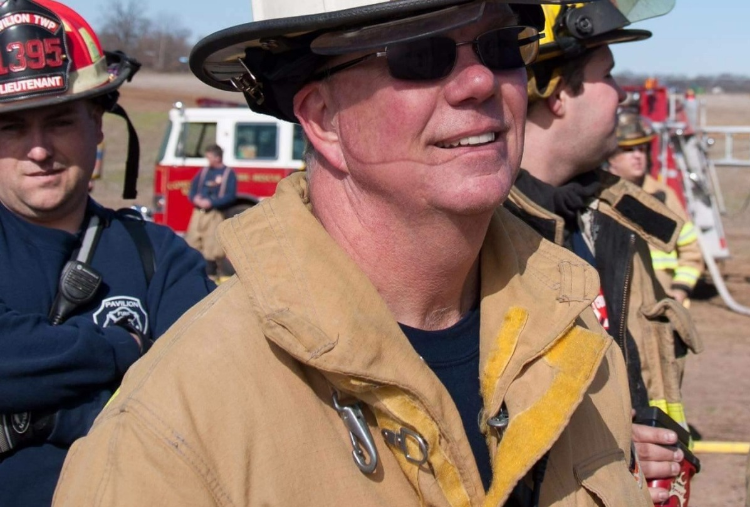 "You know, after these things happen, life keeps moving on and you have to kind of just roll with the punches," Emily told 24 Hour News 8.
Ten months after the unfortunate event, the time for her to graduate finally arrived.
"I knew going into the ceremony that it was going to be a very bittersweet day for me just because when I was going into the year originally I didn't think that my dad would be missing my graduation," she said.
Even though Emily missed the physical presence of her father, he was always there for her in spirit.
"There's a song, 'Hotel California' by the Eagles, that we played at his funeral," she said. "We always say whenever it comes on, 'He's with us.'
"And my mom picked me up to take me to my ceremony, and on the radio was the song. And so, just to get in the car to go to the biggest day of my life and hear that, I knew he was truly with me."
However, Emily had no idea that a pleasant surprise was waiting for her at the graduation ceremony.
As she walked past the stage, she was astonished to see a group of men from his father's department standing with her mother and sister.
"I saw that my mom and my sister were still sitting down and I thought, 'that's strange' and I looked over and I saw the firemen that came out to support me and make my day a little bit more special since my dad couldn't be there," Emily told WWMT.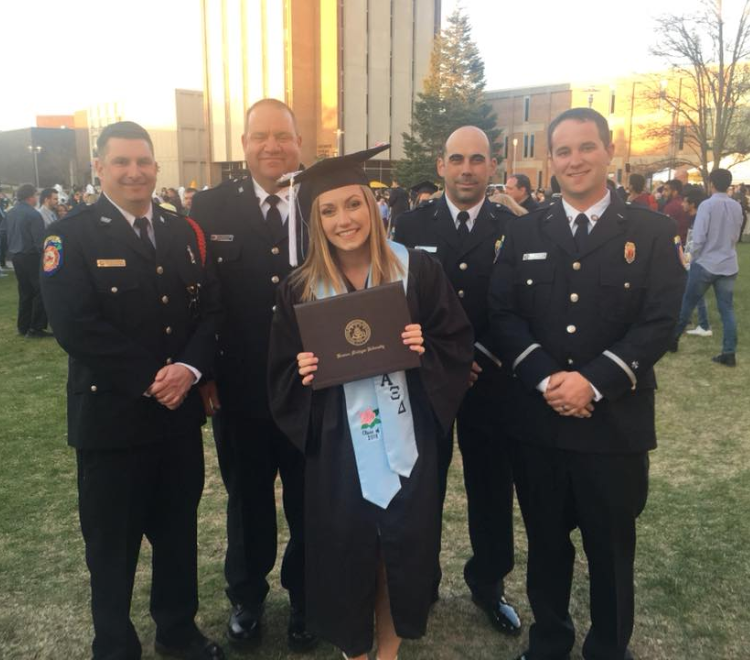 The officers also gave her an advice just like her father would have if he were there.
"Just do everything to make my dad proud and just go out there and be the best person I possibly could be," Emily said recalling their advice.
"Recommended Video –"Deployed U.S. Army Sergeant Surprises Son At His Graduation"
Enjoyed the article? Check out another interesting story below ▼
---

Share this story with your friends and family!
---