LIKE OUR PAGE

Things are getting really expensive day by day. It is becoming difficult for an individual to meet with his/her daily expenses. From rent to gas to electricity and food, everything comes at a cost. Savings can't always help you because you don't get enough to save.
While we are talking about the price hike, it is a great opportunity to put some light on the fact that movie tickets are getting expensive. Going to theaters for watching movies is a huge part of the American culture. The numbers at the box office don't lie. Theaters and multiplexes collect millions of dollars over one weekend. And if the movie is containing an ensemble cast, then the box office results just pile up on records.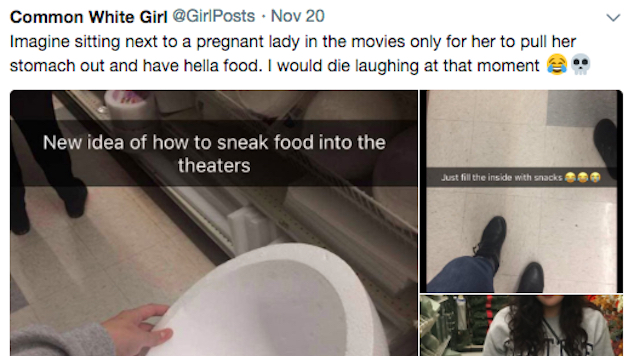 A movie ticket might cost $10 to $17 and the painful truth is that you have to pay extra few dollars to bring in snacks. But, necessities leads to invention and one teenage girl has found a hack to bring your own snacks to the movie theaters.
For the starters, the teen began roasting the movies theaters for making things way too pricey. The candy boxes are $4, double the price of the candies from the grocery store. The Popcorn! don't get me started on that, the teen said. When it comes to buying soda, you can either buy a small one or the large, there is no in between.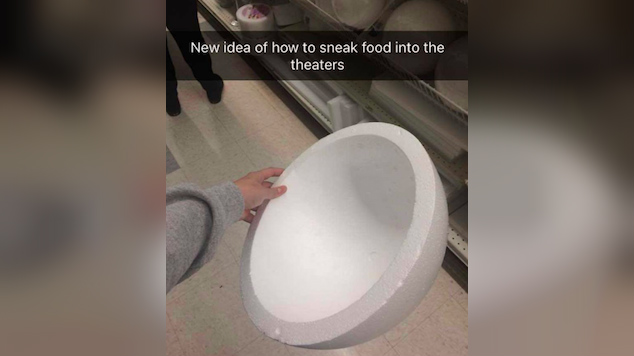 The cost of the movie ticket, on the other hand, is very expensive and if it is in IMAX or 3D, then you are doomed! So, she found a simple yet effective life hack that can help especially girls to sneak in snacks inside the movie theater without anyone bothering.
When you go to the movie theater, the security will check your bag, purse and even pockets to check whether you are sneaking food. The teen made sure to share the hack on her Twitter and Snapchat accounts. Ever since she has posted the hack, it has nothing but gone viral.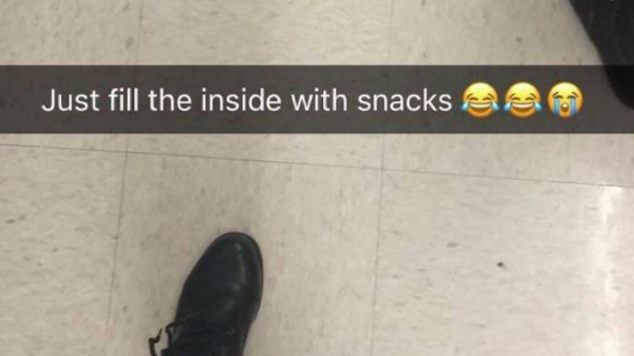 She is in a craft store purchasing a Styrofoam bowl. She said that you can fill the bowl with your favorite snacks and tuck it inside your shirt to make it look like a pregnant belly.
She added on to say that how come she never thought of this idea before, it only cost $1 for the Styrofoam bowl, she could have saved a lot of money. Not only that, she mocked the boys about it, said that the boys can practice this hack. But it gives them a reason to bring girls with them to the movie theater.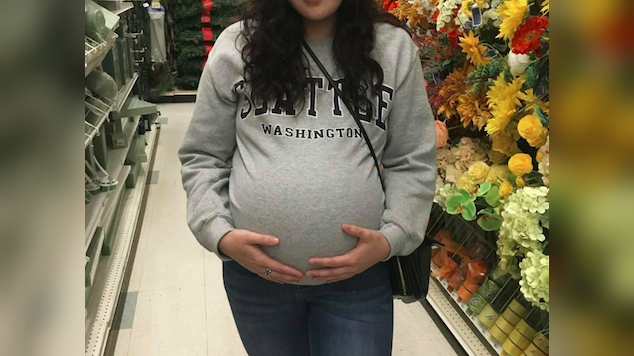 She has posted the images pretending to be pregnant and everyone over the internet agrees with her brilliant idea. She said that it is not plausible to spend $5 only for a small box of candy.
All the girls out there, are you willing to try this innovative hack to sneak out snacks into the movie theater? Comment your opinions.
Don't forget to ▼LIKE US▼ for more inspirational stories!
LIKE OUR PAGE