A 28-year-old father who left behind a fiancée and their 11-month-old son after dying of a brain tumor is making his partner proud and setting an example for their baby even though he has already passed away.
David Llewellyn, a father of 11-month-old baby Jude and a fiancé of 26-year-old Corinne Hynes, has died of a brain tumor last month. After his death, however, he saved five lives by donating his liver, lung, heart, kidneys, and pancreas.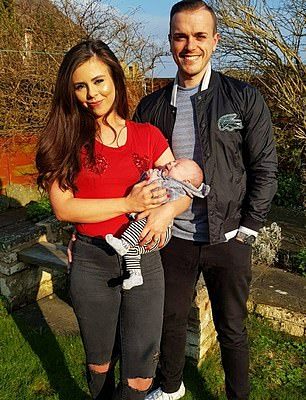 Following his generous donations, the family received a letter explaining how David, who joined the Organ Donor Register prior to his death, has saved the lives of five people and how his "gift can never be underestimated."
"A gentleman in his fifties who had been on the recipient waiting list for over one year received a kidney and pancreas transplant," the letter read.
"A young lady in her thirties who had been on the recipient waiting list for over five years also received a kidney transplant. A gentleman in his fifties received a liver transplant, a young lady in her thirties received a double lung transplant and a gentleman in his fifties received a lifesaving heart transplant."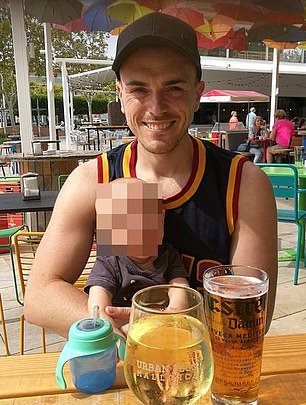 Grief-stricken Ms. Hynes, who was about to get married to the lifesaver, spoke out after his tragic death and said she wants Jude to grow up knowing that "his daddy was an absolute hero."
"He was a real gentleman and even in his death is teaching his son how to share, and care for others," she said. "It is a real comfort for us to know David has helped others."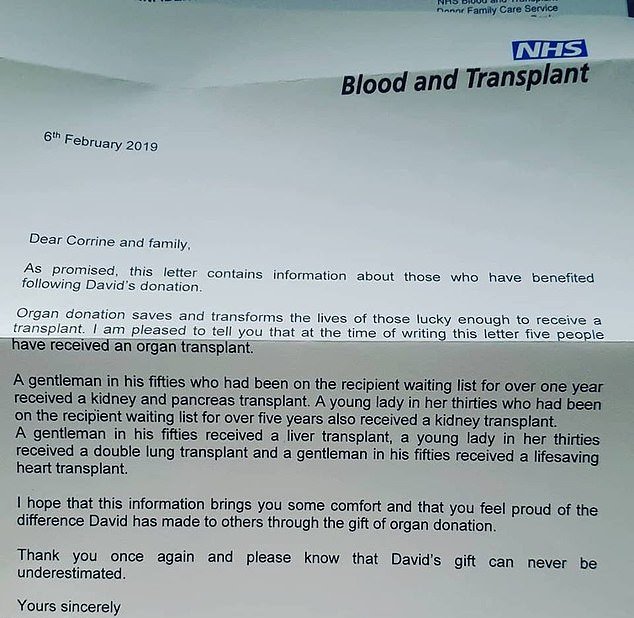 Faye Gatenby, David's cousin, shared a picture of the heartbreaking letter the family received on Twitter where she wrote:
"This letter was sent to my cousin David's fiancée after he passed away last month. He was 28.
"He was on the Organ Donor Register which resulted in him giving the most amazing gift to so many people in his passing. Join the Organ Donor Register."
The tweet soon went viral and people began commending the young man for his final contributions.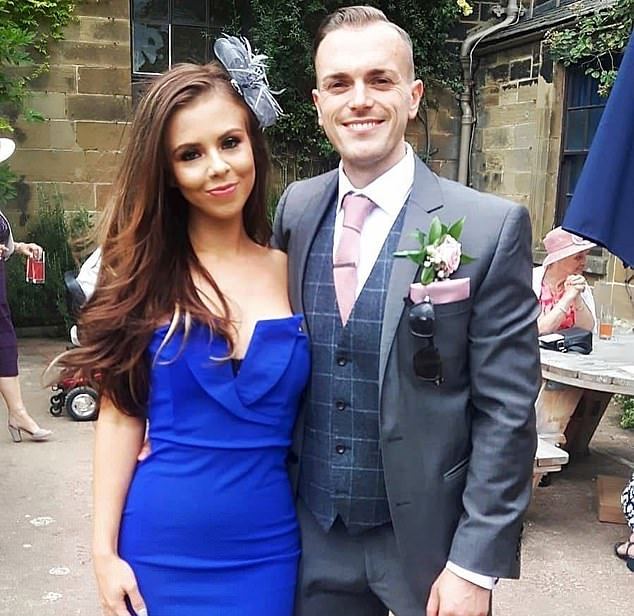 "Thank you. It's so sad when someone passes, but when their passing is not in vain, then it's a gift. I wish everyone donated," one person wrote.
"I just registered to donate after reading this letter. What a great gift he gave," another one added.
What are your thoughts on David's final gift? Let us know in the comments and don't forget to SHARE this inspiring story with your friends and family on Facebook!
Recommended Video –"Bride Leaves The Entire Church In Tears As She Sings 'You Raise Me Up' While Walking Down The Aisle With Her Father"
Enjoyed the article? Check out another interesting story below ▼
---

Share this story with your friends and family!
---