A father's efforts are not noticed as much as a mother's efforts are. Although both stand at the same place when it comes to parenting in the 21st century, people still fail to realize that a father is also equally involved with their children and their upbringing. And when it comes to upbringing, diapers always comes first.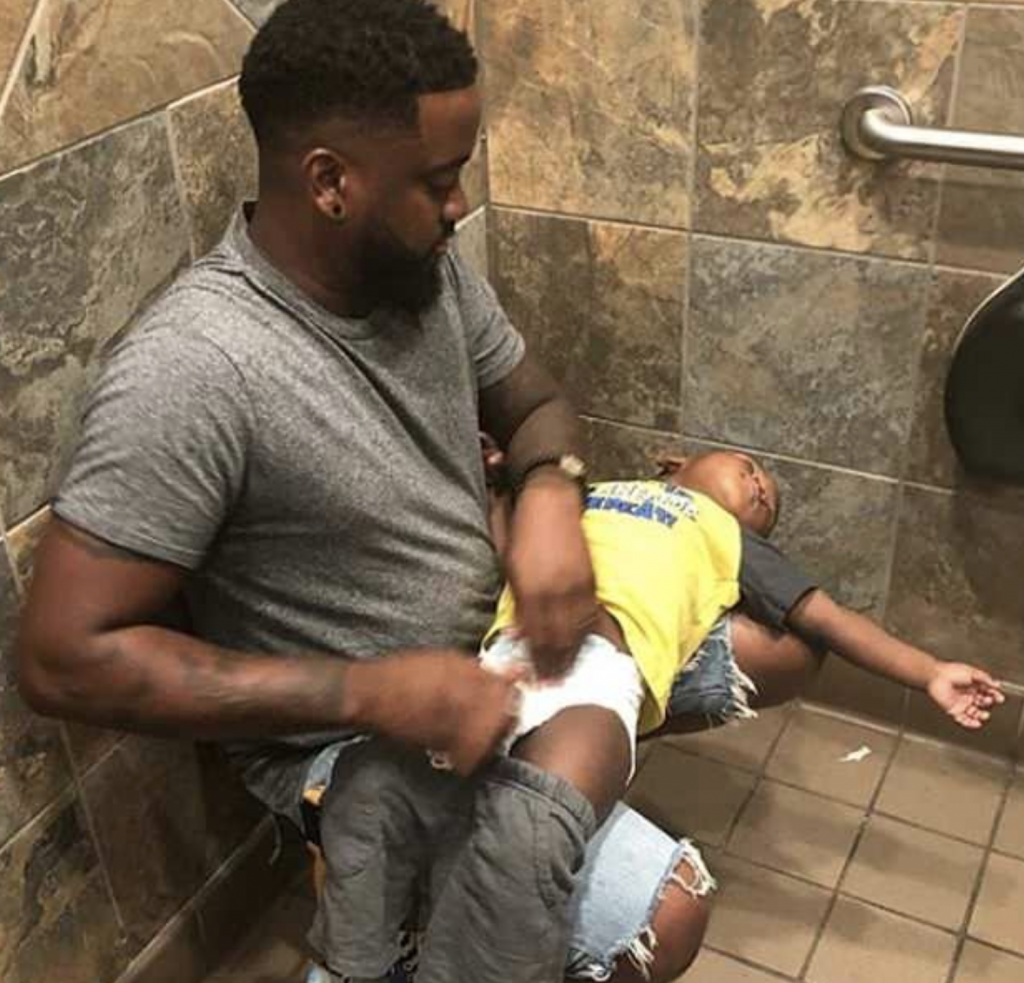 A Florida man realized this problem and is fighting a fight that no one has ever thought off. While the world is fighting for the equal rights of the women, this man is asking for the equal rights for a man as a father.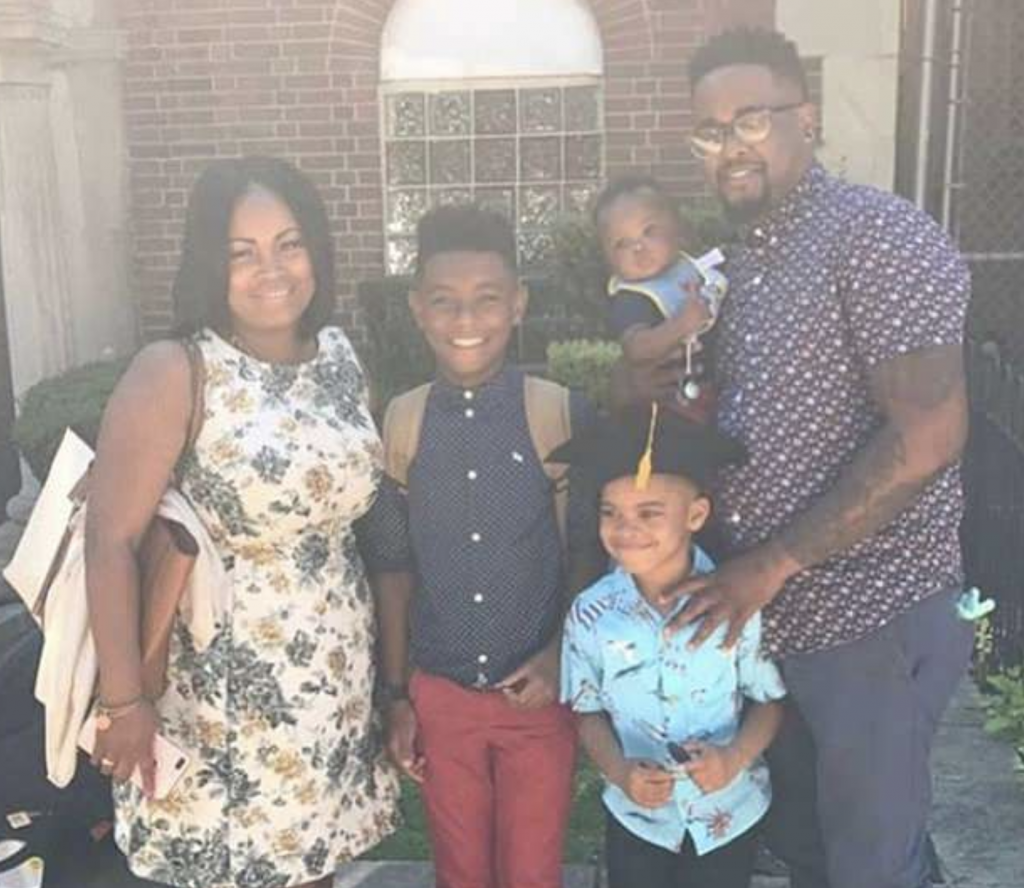 The flame in his mind ignites when Donte Palmer, a 31 years old man living in St. Augustine, Florida was out at a restaurant with his wife and 3 sons. His youngest son Liam is just one year old and he needed a diaper changed. Donte asked his eldest son Isaiah who is 7 years old, to accompany him.
The father along with his went to the washroom and as it happens in most of the male washrooms, they had no changing table there. Because of this, Donte had to balance his son between his knees while he was sitting on his toes taking the support of the wall behind his back.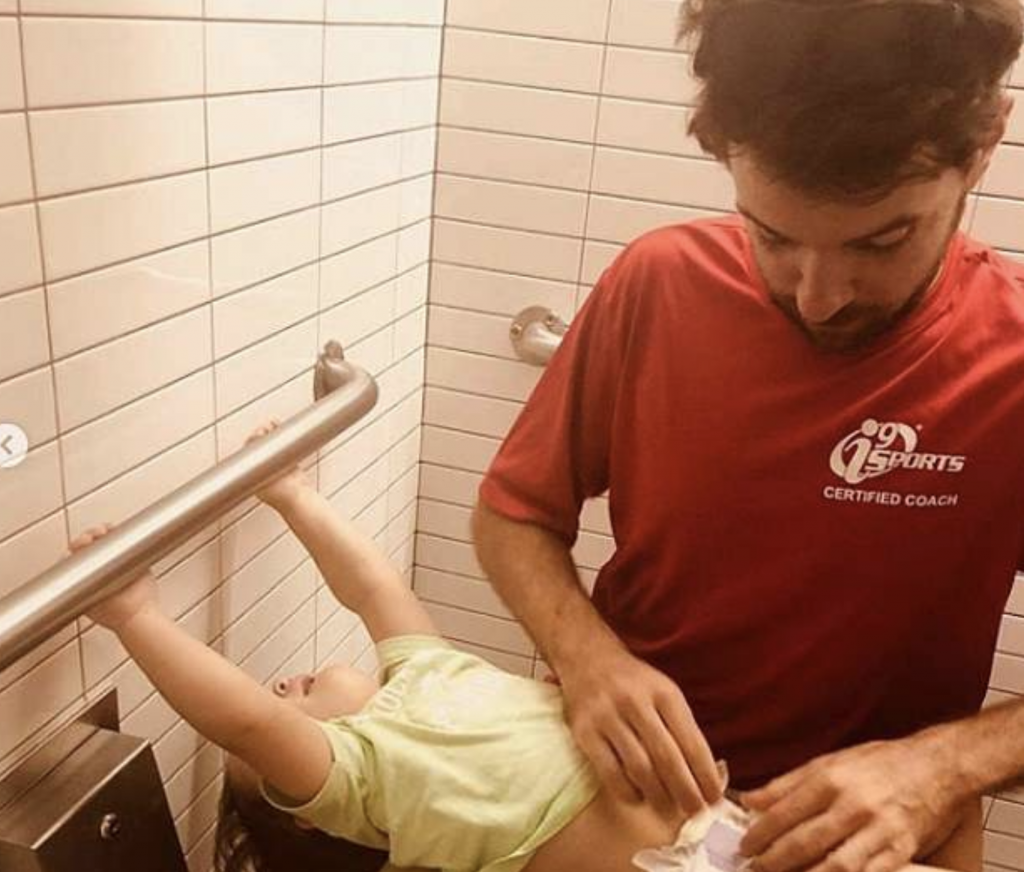 Isaiah found this funny and took pictures of Donte. Donte saw the pictures when he came back to his table. His wife and he were both disturbed to see how difficult it is for fathers as the world thinks they are not involved with their children.
His wife says that it is easy for a woman because they don't have to find out different and creative ways to do such a simple task as we are provided with the support but the fathers have to struggle with it.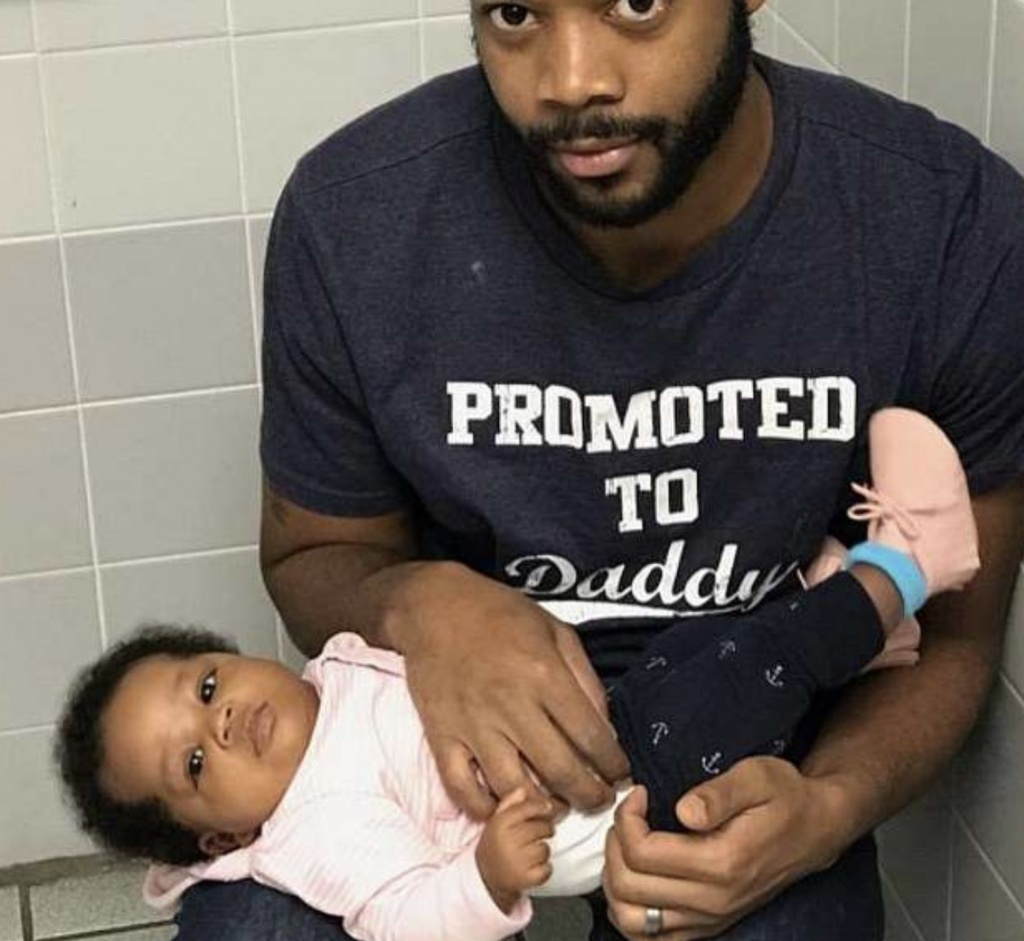 Donte later shared the pictures to his Instagram stating why the father's do not the changing table, does the world think father's do not exist?
His photographs approached several people who could relate to the same. Some said it was a real problem and some said they never noticed such a serious problem before.
Share this post with your family and friends.
Recommended Video – "This Father Surprised Her Two-year-old Daughter Fighting With Leukemia And The Moment Will Melt Your Heart"
If you liked this post, we would love to hear from you:)
Enjoyed the article? Check out another interesting story below ▼
---

Share this story with your friends and family!
---