Who hasn't seen the famous YouTube videos of LeJuan James? Those who have, they know how hard the guy works. However, have you ever wondered how he became what he is today?
The guy owes everything that he has, to his parents. He says that it would never be possible for him to reach where he is if it was not for their constant support and love.
LeJuan's parents have been married for thirty-three years now and as the time passed, they sacrificed everything they had to give their children what they could never have. Now, it was LeJuan's turn to give them something they never expected.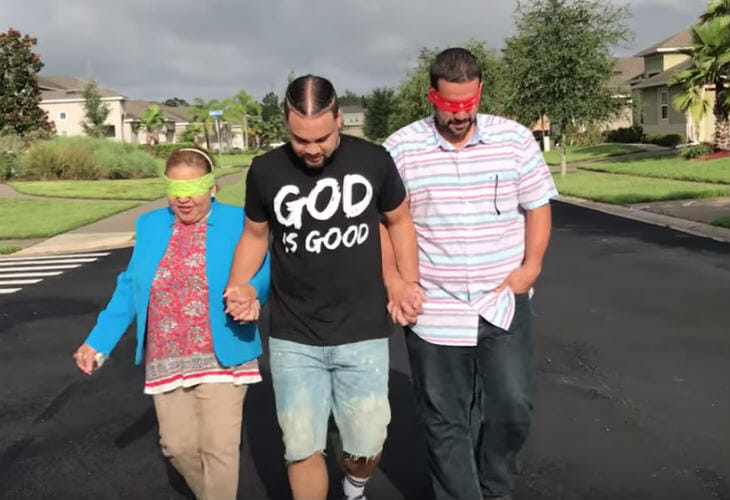 Their family moved to the United States from Puerto Rico, and both of his parents worked very hard to make that move possible. LeJuan's mother used to work as a Cleaner at Disney World during the daytime and at the nighttime, she used to work at a pharmacy checkout. His Father was a maintenance worker and worked at the Burger King during the nighttime.
However, LeJuan never told his parents how thankful he was but this time he decided to show them.
It was his childhood dream to buy a house for his parents, and now that he is successful, he finally could afford it.
He blindfolded both of them and took them to a suburban area. The parents had no idea where their son was leading them. When they finally arrived at the house, LeJuan asked them to remove their blindfolds, when they did; they were standing in front of a brand new house. Initially, they thought that the house was for LeJuan, but soon their confusion was cleared and they realized that their son had brought a new house for them.
Seeing his parents cry, LeJuan could not stop himself from crying. This emotional family moment was recorded and posted.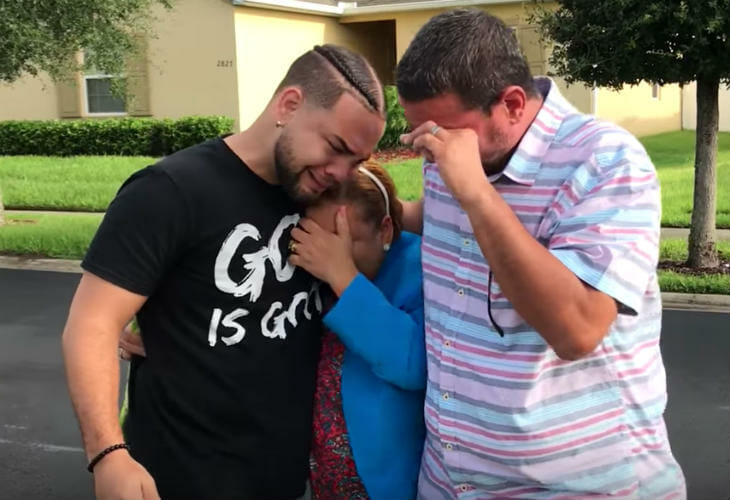 If you liked this post, share it with your friends and family.
"Recommended Video –This Mama Dog Watching Over Her Premature Pups Inside The Incubator Will Bring A Big Smile On Your Face"

Don't forget to ▼LIKE US▼ for more inspirational stories!
Follow

@smalljoys_of_life
Enjoyed the article? Check out another interesting story below ▼
---

Share this story with your friends and family!
---