LIKE OUR PAGE

A mother who lost her son has taken to police to make a desperate plea for the return of a teddy bear that belonged to her late son. She revealed to the police officials that it was not just any other ordinary bear, this bear was different and very special to her family – It played the recording of her son's voice who passed away in February at only 19 months old.
18-year-old Jodi Lynn from Humberside region, East Yorkshire Of the UK, recently lost her little baby boy named Noah this past February. Little Noah died in his sleep in February aged 19-months-old.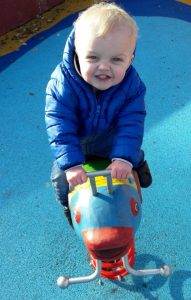 His death was such a big blow to the entire family. Obviously, the young 18-year-old mother was grieving the loss of her son by the time the car to police to report her late son's missing teddy bear.
When her son passed away unexpectedly, Jodi was shattered beyond comprehension, losing her little baby boy was one of the hardest things in her life that she ever had to deal with. After her son passed away, she was so grateful to have a teddy bear that would play a recording of her late son's voice. Jodi said that the teddy bear had blue eyes and was also wearing a t-shirt saying "I love you," the day it got lost. The teddy bear was so special to the family because it plays a recording of Noah's voice when its fingers are pressed.
After misplacing the toy, the grief-stricken family is very devastated. Noah's mom believes that her daughter Alexiah may have lost the teddy while she was traveling on a bus from Anlaby to Boothferry.
Jodi said that the teddy bear had become part of the family as it also provided great comfort to Noah's sister Alexiah — She had grown so fond of it because it helped her cope with the loss of her baby brother, whose death was a painful and tragic incident.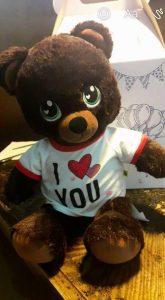 "The toddler had a "special bond" with Noah and struggled to understand her brother's death," Ms. Lynn said.
Every time she hugged the teddy bear so tight or simply squeezed it with her little hands, she could hear a recording of her late brother's voice.
One fateful day as the family was taking a bus from Anlaby Road to Boothferry in the town of East York, they somehow lost the coveted teddy bear. Alexia's teddy bear was nowhere to be found. The family was devastated and distressed when they could not find the lost teddy bear. Despite the fact that it was just a stuffed animal, it meant so much to them, especially to Alexia who was so attached to it.
When she lost the teddy bear that had her brother Noah's recording, Alexiah was so upset. Her mother revealed that whenever Alexiah got angry, she would run to the teddy bear and hug it for – comfort it was literally her shoulder to lean on.
"It's so upsetting and Alexiah is really upset. It was really comforting for her to have that bear because every time she got upset she would cuddle it so she could hear Noah's voice. It helped her a lot after Noah's death. It's really helped her to cope and if she hadn't had it she would have been a lot more upset," she said.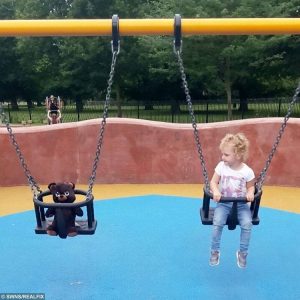 She added, "I know that the bear is out there somewhere and it would be great to find it. It would make my daughter so happy and she wouldn't be sad anymore."
The whole family was distressed after losing the teddy bear. Even Noah's grandmother wants the world to know how important this bear was to this grieving family.
She explained, "Every time [Alexiah] is upset she will go and cuddle it and she will go 'that's my brother, Noah.' We are very desperate to find it for the sake of my granddaughter and for the sake of the fact it is so personal. It's got my grandson's voice in it so it's absolutely no use to anyone."
Jodi said that her daughter Alexiah had a deep bond with her baby brother and has found it difficult to accept or deal with his death.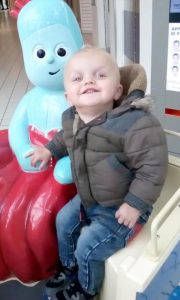 The teddy bear had given her some comfort to aid her grief, but she's been left upset that the toy has gone to, and now she's all alone with no one to run to when she's angry.
The lost teddy bear was from the Build-A-Bear store, it is brown and wearing a shirt that says "I love you."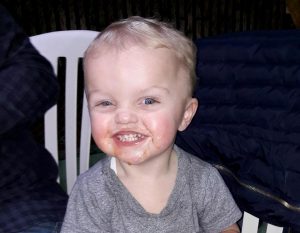 Please help this family recover this precious keepsake and share this story with your friends and family. Please SHARE this with your friends and family.
Don't forget to ▼LIKE US▼ on Facebook for more stories!
LIKE OUR PAGE