If you are a Halloween lover and love the decorations that are spooky, scary and ghostly, then this video is for you.
Watch these strange decorations arranged for Halloween
Most of us love mesmerizing Halloween celebrations during the holidays. If you really want to experience real-life Halloween celebrations, then visit Walnut to enjoy different horror characters and scenes.
The exhibition there is specifically designed for horror lovers, as amazing decorations are present outdoor.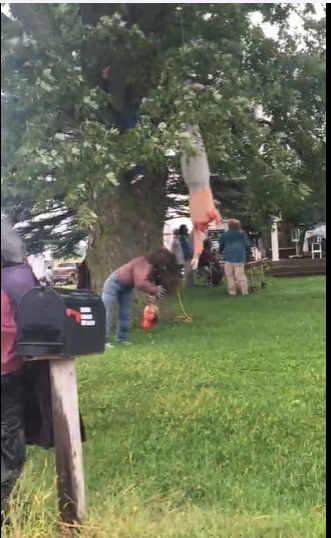 In Walnut, Illinois, on Highway 92, a wonderful exhibition full of several ghostly and scary decorations is worth enjoying. If scenes and characters from horror movies attract you, then this exhibition is something you should not miss.
In this video, it can be seen clearly that on the roadside, different characters and scenes are created in such a way, to give people a real-life experience of Halloween.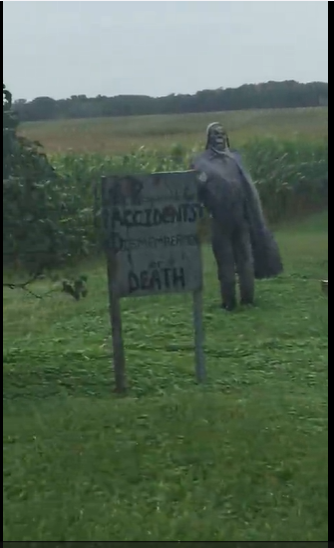 Halloween or Hallowe'en is a celebration observed in several countries around the globe on 31 October. It is widely believed that many Halloween traditions originated from ancient Celtic Harvest Festivals particularly Gaelic festival Samhain.
Halloween activities include trick-or-treating, attending Halloween costume parties, lighting bonfires, apple bobbing, divination games, and playing pranks, visiting haunted attractions, telling scary stories and even watching horror movies.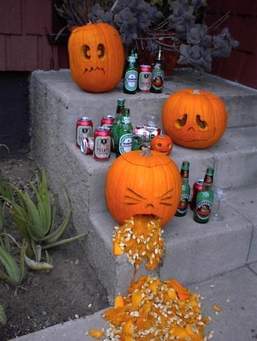 However, the scenes captured in this video are for horror lovers. The creators of these decorations have done a really amazing job, as their decorations for Halloween surprise to visitors.
Everybody passing through the road can enjoy these wonderful scenes, full of scary and ghostly figures.
Many Halloween lovers also love and enjoy being scared. These fears are universal and evolutionary, helping us to improve our survival functions.
Most of us do remember how we celebrated Halloween with our family when we were a child. Those scary gifts, ghostly stories, spooky costumes, games, lights, and gifts from family members, are our wonderful childhood Halloween memories.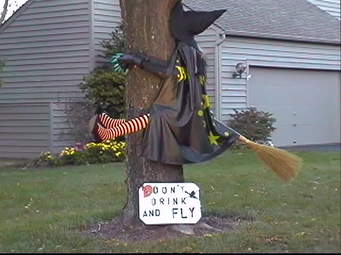 Everybody enjoys these holidays in his own style. Some mat dresses up as different personalities, some keep themselves unnoticed and hidden to increase the curiosity of people, and make them guess who is under that particular costume.
This is quite amazing and Halloween is almost here.
Recommended video!
"Police Help Mother Duck And Ducklings Safely Cross Busy Street"