LIKE OUR PAGE

Everyone must be aware of Bill Nye- the Science Guy. Well, there is someone in his competition who has just shown the world that science could be just as entertaining as a movie. Mark Rober, former NASA engineer has done something that took the science world by storm.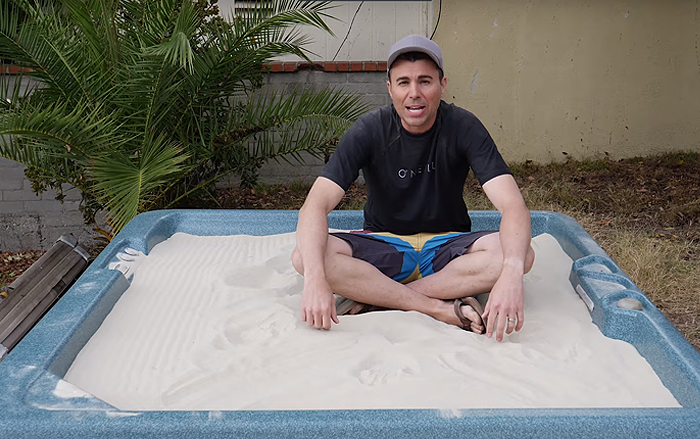 He made sure that apart from the science, it looked entertaining. He did something with the sand that sand started to behave like a liquid. Mark documented every process of his experiment and also filled up his hot tub with sand to have some fun.
He didn't want to keep the secret to himself, so he kept on explaining all the science stuff throughout his experiment. He did it in a humorous way so that the kids would enjoy.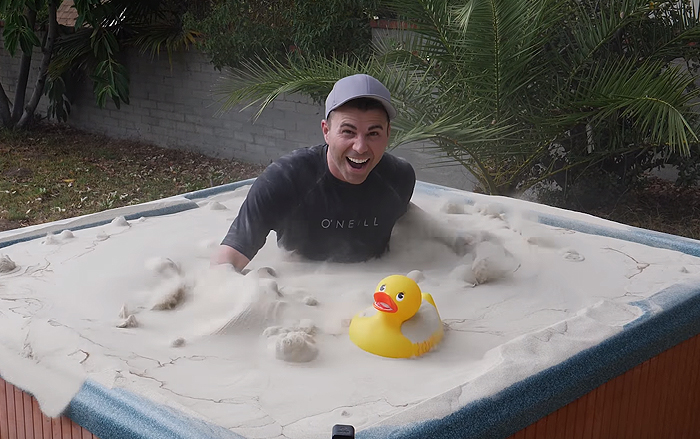 In the video Mark posted, he explains the audience about the concept of fluidized beds. He said that the fluidized bed is the phenomenon where an appropriate amount of solid particulate mixture is placed under a specific environment that causes the fluid/solid mixture to behave like a fluid.
Well, this is a science stuff which is not necessarily understood by everyone but when you look at the video, you will get to know what Mark is trying to say. Mark used air to make the bubble and sand ripple behave like a liquid.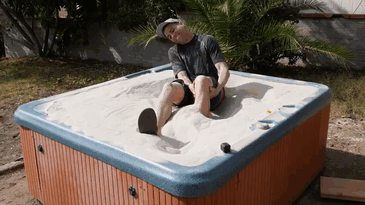 He explained that in order to make the sand behave like a liquid, he compromised the sands inter-molecular bonds. He did by blowing air into the containment filled with sand. When he passed air into the containment, Mark was able to create space between the sand particles.
This in return, resulted in lowering the internal friction between the sand particles. When the sand particles were loose apart, it became able to move around freely, just the way liquids behave.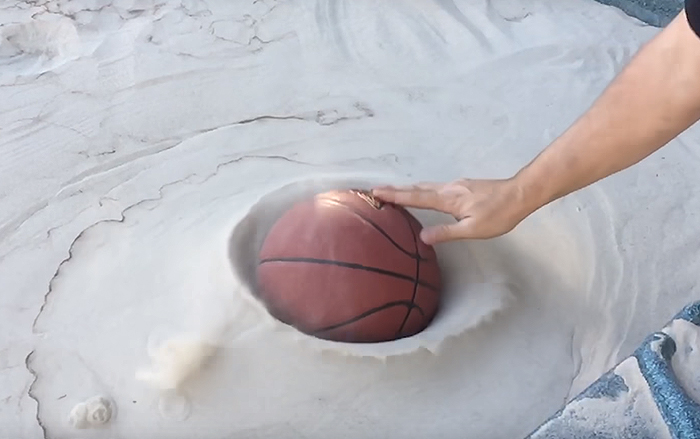 In the video, Mark says that he has been planning to build this prototype for a long time now and finally he was able to take time out of his busy schedule and perform the experiment. He added that there is nothing like before ever done so you will find nothing on the internet about this.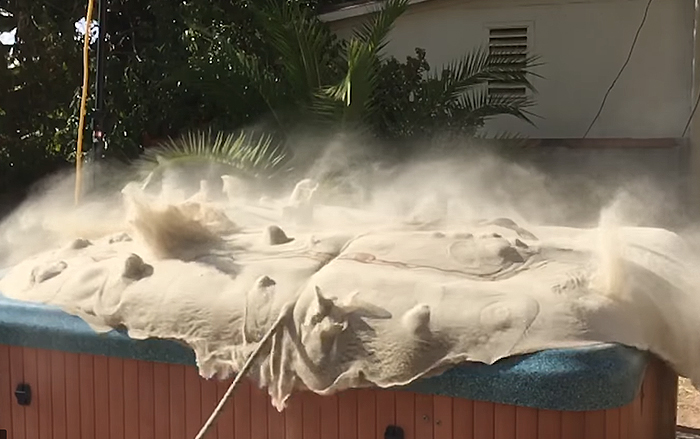 He, with his knowledge about the liquid beds and experience, was managed to pull out the experiment with perfection. However, during the initial stages, it was difficult because no one had thought about this idea before. So, he searched the internet, gathered whatever he found and after several failed attempts, he finally managed to put it all together.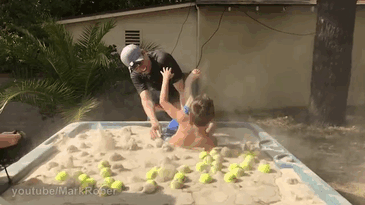 Mark said that after looking through several patent drawings of liquid beds which were generally massive and used for industrial purpose. But, he realized that if he uses a big inlet then he will have to blow more air inside it in order to separate the sand particles. However, the industry sized containment had small holes in it that would have helped him to deliver air inside.
He worked day and night figuring out a way to liquidize the sand without adding water but with air. In the video, he said that after 25 failed attempts he was finally able to create a working prototype of a tub filled with fluidized sand.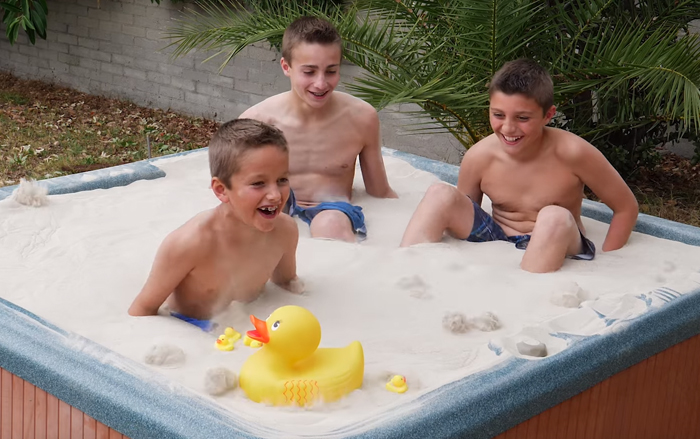 Not only Mark enjoys his hot tub filled with liquidized sand but his nephews joined him for the fun. Mark has posted every detail of this experiment online.
Watch the video to see how Mark worked the impossible and let us know in the comments whether or not are you willing to jump into that hot tub filled with sand.
Don't forget to ▼LIKE US▼ for more stories!
LIKE OUR PAGE