Eminem, the name is a description of its own. The rapper who is praised as the god of rapping is the most popular rapper in today's world. Wherever you go in this world, you will find an Eminem fan and it is as common as you think. The rapper/singer has acquired enough prestige and love in the heart of people through his hard work and talent. There has been a lot of songs by Eminem that people still play on repeat even if they are years old, this is his talent or the love people have for him. Whatever you say, it all adds up.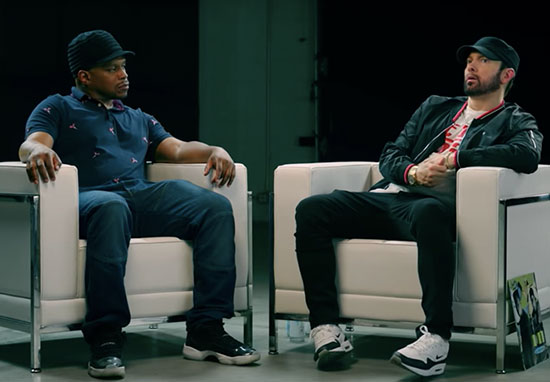 The rapper stunned everyone after the surprise release of his new album Kamikaze. The surprise release of his album has kept him in the headlines for a long time now. This time is more than any rapper even gets in their lifetime.
The new album Kamikaze is a huge hit even though no promotions and hypes were done before its release. He shook everyone when he released the album with the caption where he told people he tried not to over think about this album.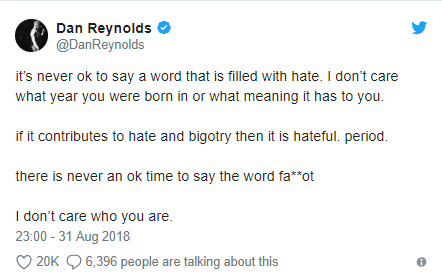 Fans accepted his album and appreciated his great work. Eminem's last album Revival was not such a big hit as it left people a bit disappointed.
Kamikaze, his new album has broken the 36 years old record and is still on the number one after so long. But everything comes with some bad. Some critics have been criticizing Eminem for using foul lyrics in the album.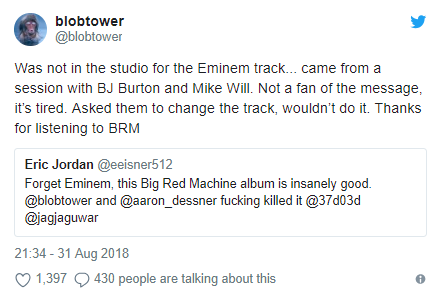 Apparently, his lyrics include some words full of hate for the rapper Tyler, the Creator. The lyrics have outraged many and people are angry about it.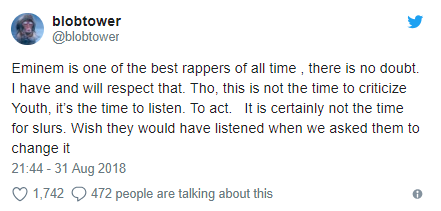 Imagine Dragon's Dan Reynolds twitted against the matter saying it is never right to give out hate to someone else and it is never appreciated if you call someone a Fa**ot. He adds that he does not care who Eminem is, even if the word doesn't mean the same to him what it means to everyone else, he still is at fault.
He is not the only one but many other celebrities expressed their sorrow against the incident.
If you liked this post, share it with your friends and family.
Recommended Video –"Jackie Chan's Estranged Daughter And Her Girlfriend Are Homeless, Claim To Be Living Under A Bridge Due To 'Homophobic Parents'"
Don't forget to ▼LIKE US▼ for more inspirational stories:)
Enjoyed the article? Check out another interesting story below ▼
---

Share this story with your friends and family!
---