Ellen DeGeneres is a popular talk show host who likes to feature inspiring and uplifting stories as part of her TV program. And here you will read about one of the most inspiring stories that were featured in Season 10 of the Ellen DeGeneres show.
It's about the story of a gay college student who was broke yet faced discrimination and harassment in the form of a vandalized car. Just when he thought there was no hope, he was helped out by a mechanic with a big heart.
Jordan Addison was visiting his uncle and aunt for spring break back in 2012 when homophobes got to work on his car. As Addison described it, he heard his car alarm go off in the middle of the night and thought it was a bear. Then the alarm went off again and he could hear something break.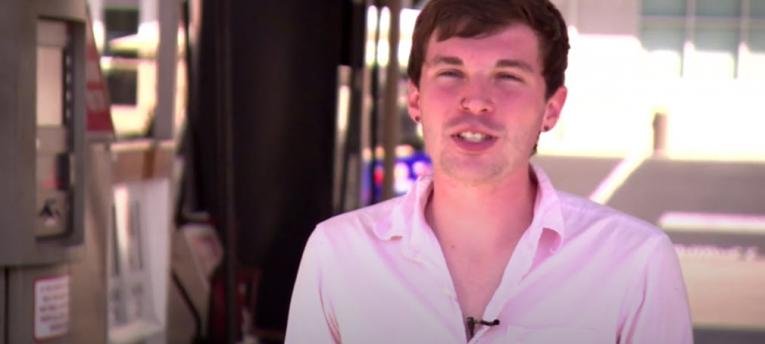 The next day, he found that his car had several scratches, hateful words etched into his car (including the words "FAG" and "DIE"), and he had a broken windshield.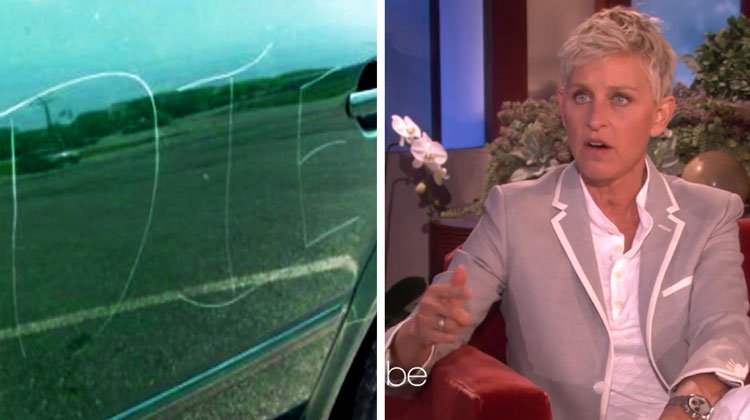 Since he was a college student, he was broke and had no way to get his car fixed. He even had reservations about going back to college and that was heartbreaking for him because his aunt and uncle came out of retirement just to get him through college.
Addison was forced to drive his car as in for several months until a mechanic by the name of Richard Henegar Jr. heard about Addison's plight and offered to help.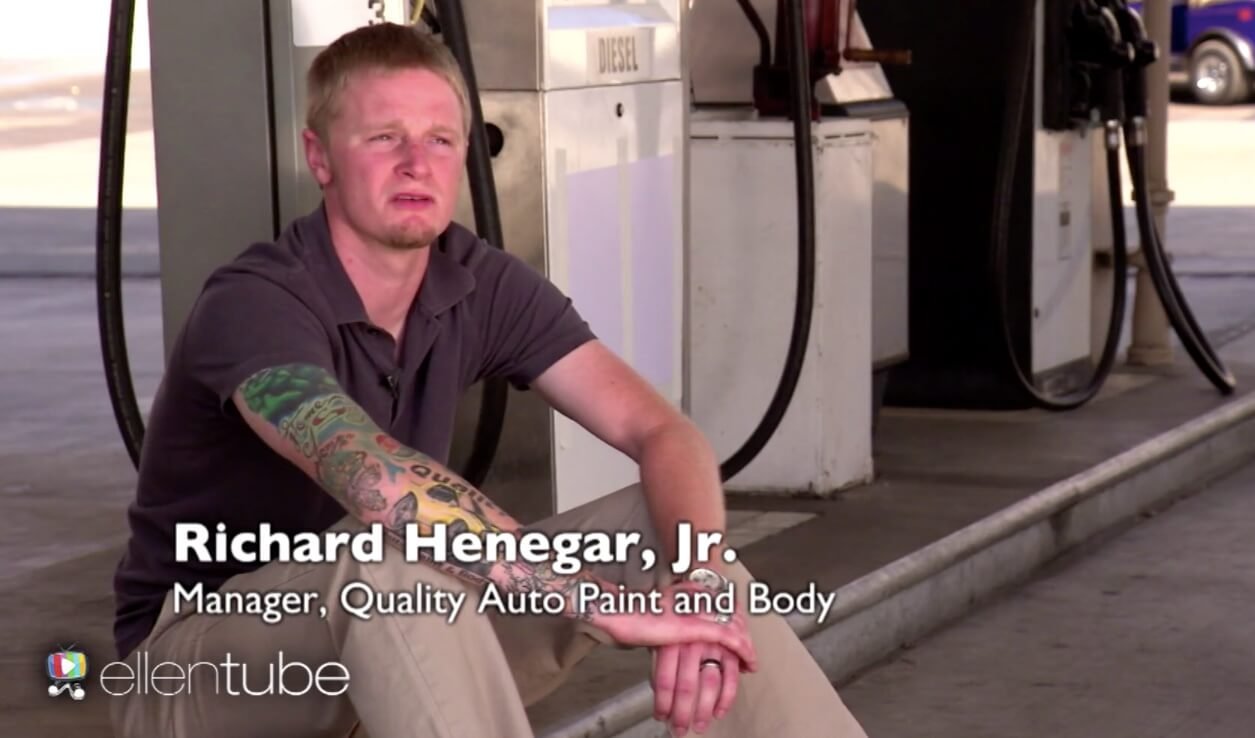 Henegar owns and operates Quality Auto Paint and Body in Roanoke, Virginia, just 45 minutes away from Addison. When the car was brought in, Henegar put in over US$10,000 worth of repairs and parts in Addison's car without charging him for it.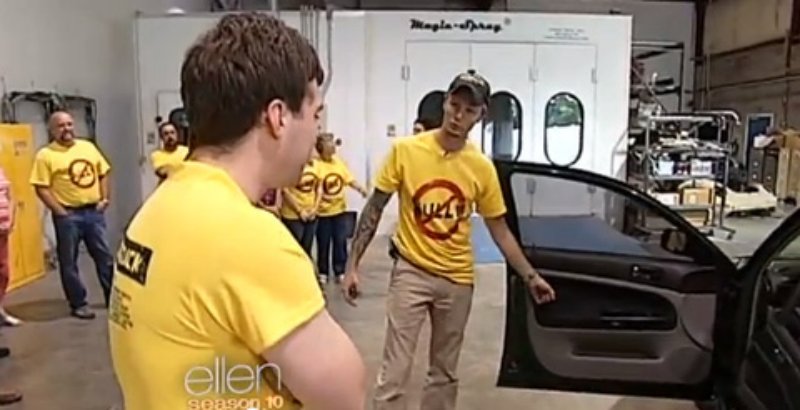 That's an incredible gesture from Henegar considering that he inherited the business from his father and was his father's "social security" and "retirement plan." It just goes to show that there are still a lot of kind-hearted people in the world and even if they themselves don't have a lot, they're still willing to help a person in need regardless of race, creed, or orientation.
Ellen was so touched about the story of these two individuals that she said she had to feature these two in the 10th season premiere of her show.
Towards the end, Ellen demonstrated to Addison and Henegar that no good deed goes unrewarded by awarding checks for US$25,000 to each of them courtesy of Cover Girl.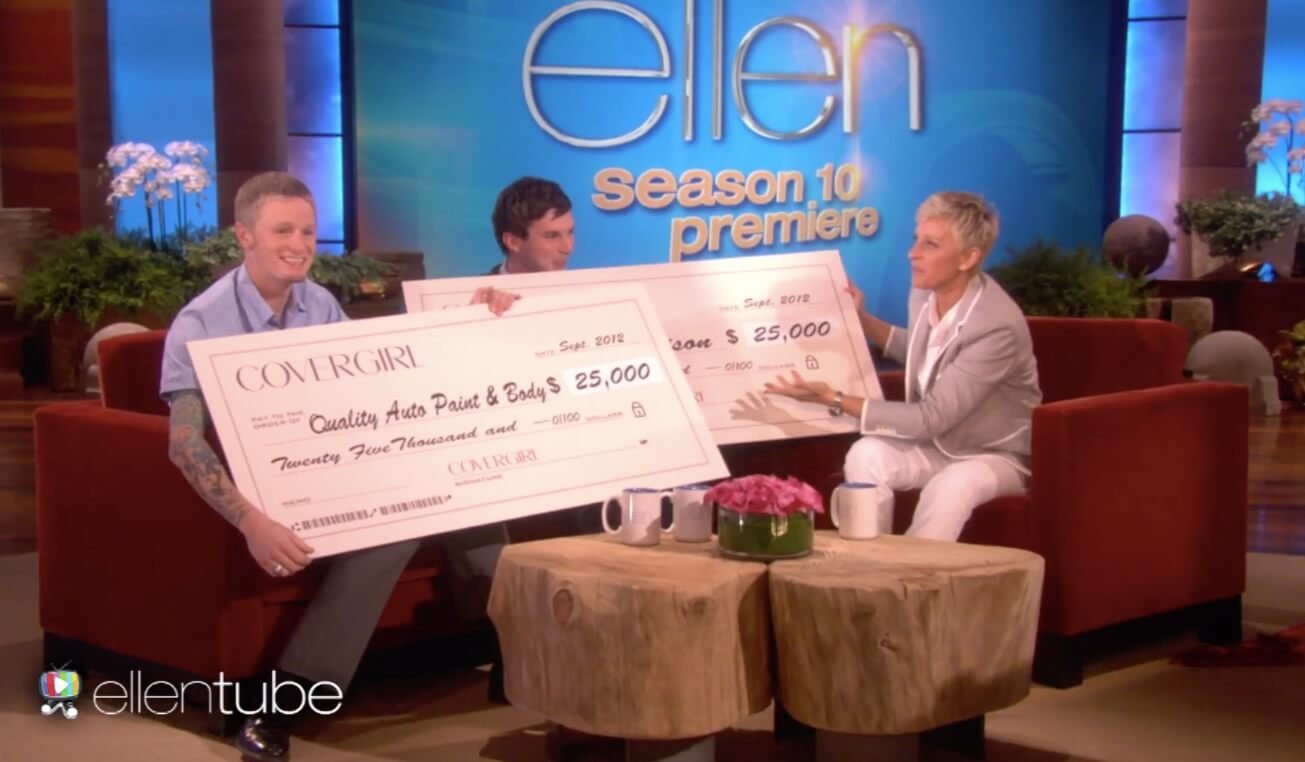 For sure, the lives of both of these men have been changed. For Addison, the money will be enough to get him out of debt and hit the ground running after college. And for Henegar, the infusion can only bode well for his business especially since his auto shop will become more well known after appearing on national television.
A little act of kindness can go a long way but we shouldn't do it because we might get famous or get a reward but simply because it's the right thing to do.
Enjoyed the article? Check out another interesting story below ▼
---

Share this story with your friends and family!
---