It was an early morning, the weather was chilly, but it was good enough to take a walk. Normally, a certain old man in Pittsburg, California wakes up every morning to carry out his exercise. And it doesn't matter the kind of weather, you will see him around the Marina docks taking a walk.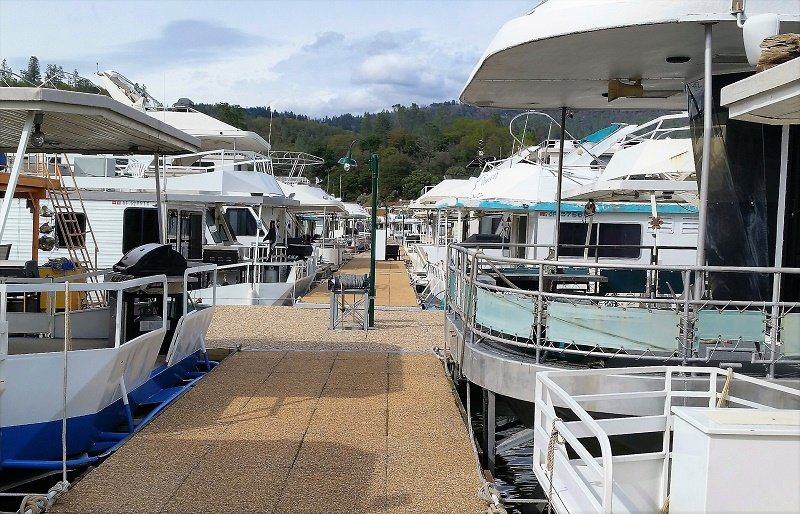 Therefore, on this particular day, he rose early in the morning, but as he was walking around the docks, something bad ensued. Apparently, he lost balance and slid over into the cold morning water. Since he was not a good swimmer, he started calling out for help. But there was no one around to save him. As usual, you know during the wee morning hours most people are always locked in their house asleep.
Though, this time around the gods was on his side.
Actually, someone heard his plea. But, it was not just any other person. No! Apparently, his hero was a 9-year-old retriever named Moe.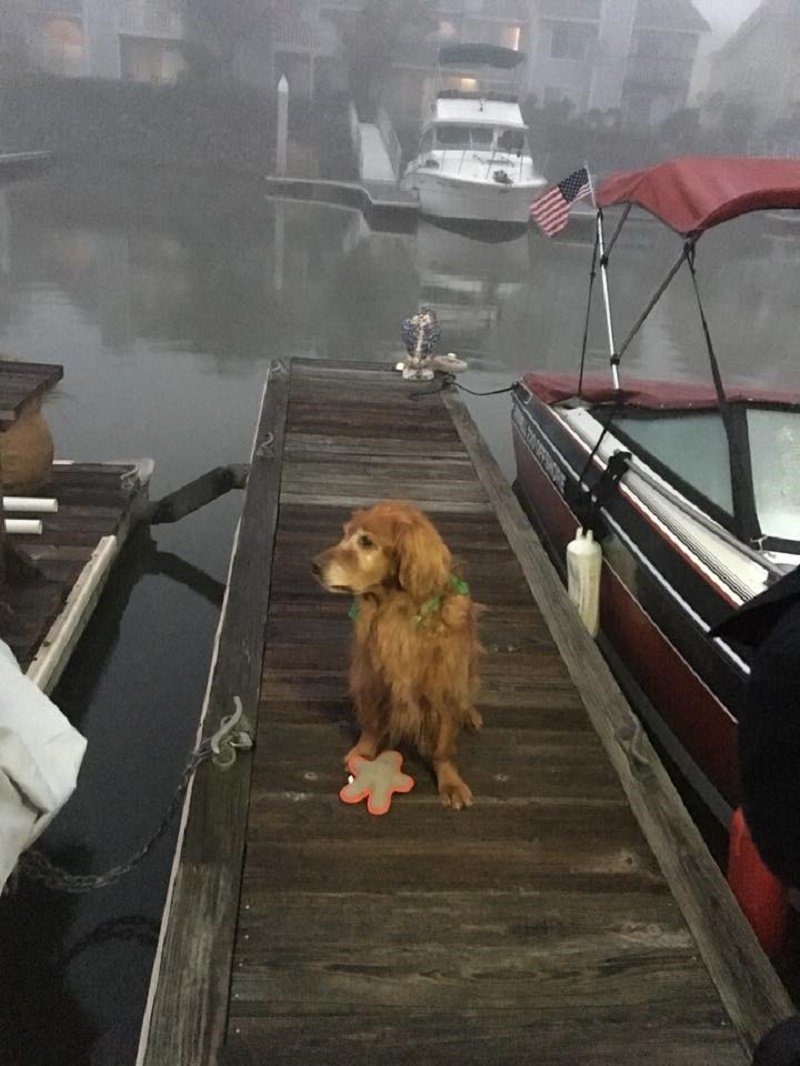 His owner Joe Newman admitted to hearing his dog bark loudly. To him, this was not his normal way of barking when he sees another dog or stranger. It was more of a call for help. Therefore, at around 6.00 am Joe decided to walk out of his house. With a flashlight, on the one hand, he waved it around the misty waters, and that is when he saw a man drowning!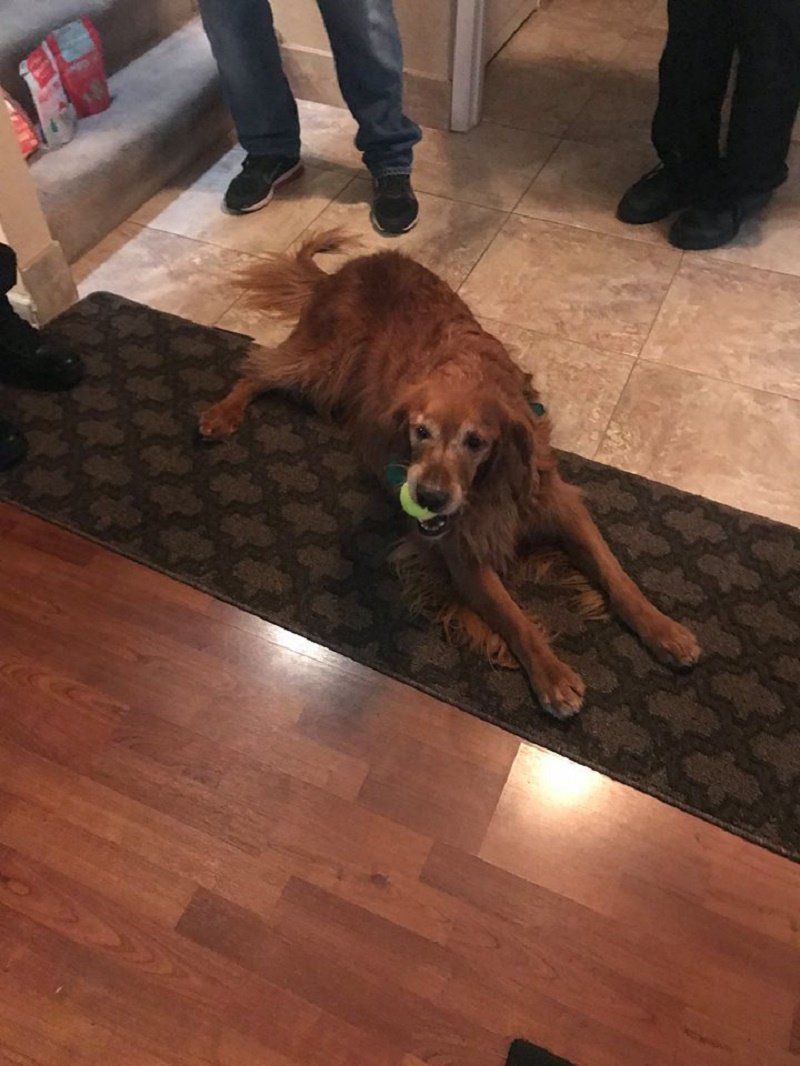 Apparently, the elderly man was halfway covered with water. Seemingly, he was trying hard enough to keep afloat, but the current was too heavy for his strength. There and then Joe dived into the water. Luckily, he was able to pull out the gentleman in time. Worried about his health, he walked him into his home. At least he knew he would get some warmth and recover from the fright. Spontaneously, he called an ambulance so that they could check on his well-being. Luckily, the man was safe and free from any injuries whatsoever.
Thankfully, Moe had seen the ordeal and called out for help in time. He was a hero, and as such he deserved an honorary award.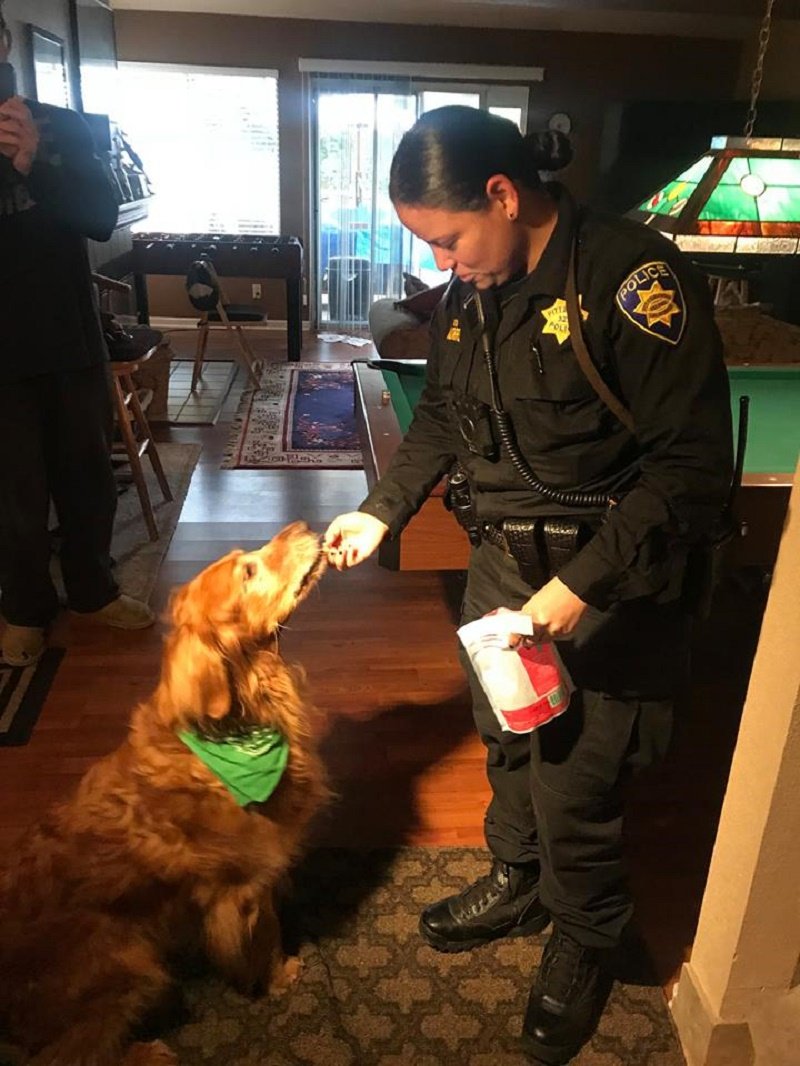 Actually, the next day, police officers paid a visit to Moe so they could offer their special tribute in recognition of his heroic acts. In possession, they had three bags full of treats and their K9 unit Jager offered one of his tennis balls to Moe.
Truly, he deserved the recognition for saving the life of an elderly man. And know Moe was simply enjoying all the beautiful delicacies that come along with being a good boy. Kudos!
If you loved this inspiring story, we would love to hear from you :)
Enjoyed the article? Check out another interesting story below ▼
---

Share this story with your friends and family!
---