Click to watch the video first:
Video Credit: aplus
Recently, after the speech posted by Aston Kutcher went viral and was viewed as many as 18 million times, the popular TV Show 'Fox and Friends' invited Stephen to discuss his views why making people aware about Down Syndrome is essential.
Down Syndrome is often associated with the lack of a quality life for the offspring. Therefore, as the pre-natal screening enables the expecting parents to detect the syndrome beforehand, many choose to abort the child who is found affected by this genetic disorder.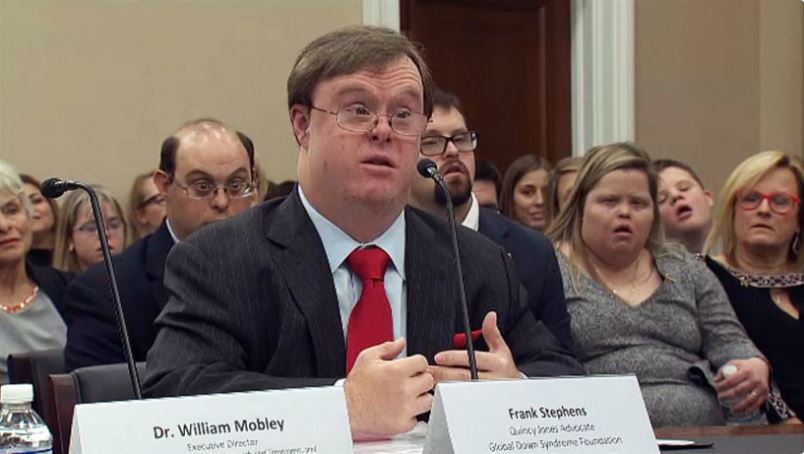 Well, aborting the affected fetus might seem like the perfect solution to parents, Down Syndrome Activist Frank Stephen has something more to say about it.
His Congressional testimony of 2017 made news recently when the leading Hollywood actor Ashton Kutcher shared the video on his Facebook Wall.
Stephen's testimony of 2017 establishes the reasons why children born with Down Syndrome are not a liability to society.
He says that not only are the people with Down Syndrome serve as a gateway to conduct researches on cures of cancer and Alzheimer's disease; they also inspire the world to be happier.
He cited the studies undertaken by Howard suggesting the families with members having Down Syndrome value little things in life more.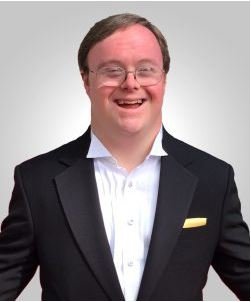 He concluded his speech by saying the ridding this world of people with Down syndrome is not the solution, it is to be able to cure Alzheimer's disease so that more children don't lose their parents to it.
Stephen thanked Kutcher for having brought a new life to his words and idea. He further advocated that he doesn't want to make abortion illegal but unthinkable.
According to him, changing laws might not work as well as changing people's heart about the genetic disorder.

Ashton Kutcher rightly captioned the heart-moving post "Everyone's life is valuable." And why not? However, this move by Kutcher wasn't accepted in good intention by many, and they called it a partisan step for recruiting pro-life and pro-choice participants.
To which, Kutcher responded with a letter to his followers that abortion has got multiple nuances to it and cannot be parted into right and wrong or black and white. There are reasons why it is a polemic issue for decades.
Share this post with your friends and family.
Recommended Video!
"A Heart-touching Story Of A Baby With Down Syndrome Taking Her First Steps"
Don't forget to ▼LIKE US▼ for more inspirational stories:)
Enjoyed the article? Check out another interesting story below ▼
---

Share this story with your friends and family!
---