We all have our guilty pleasures, right? And one of the most common guilty pleasures would be those yummy donuts that you can't seem to get enough of. But if you're worried about your shrinking wallet and expanding waistline, here's a simple and inexpensive way to enjoy some healthy donuts.
"Healthy donuts" sounds like an oxymoron but it does become possible through one simple tweak: using apples as your base ingredient. Apple donuts are a great alternative treat because there are many ways to make them and will end up costing you only a few cents per piece. Whether as a personal snack or something different to offer your guests, apple donuts are an attractive option.
But let's not be under any illusions here because quoting "an apple a day keeps the doctor away" would be pushing it. Any sweet toppings that you may apply to the apples are still full of sugar, so don't expect to lose any weight if you stuff yourself full of glazed apple donuts every day.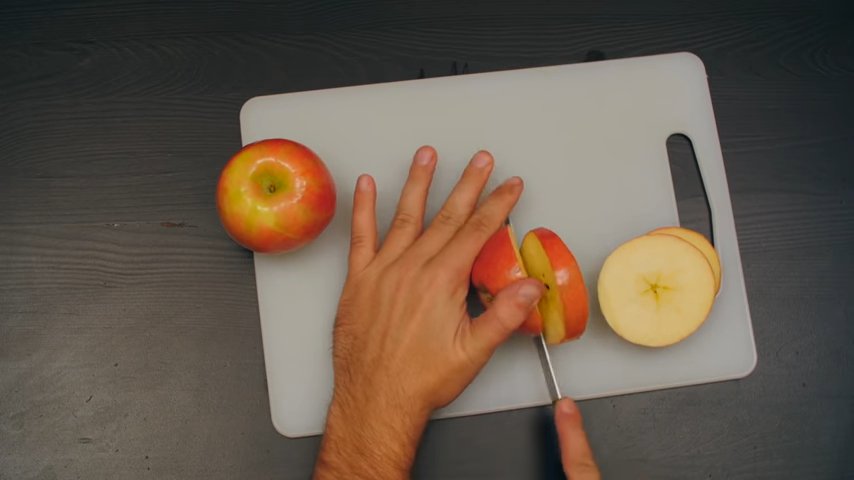 It would probably be more accurate to say that apple donuts are less unhealthy than your regular donut. But if it's the health benefits you're after then you might as well eat the apples raw.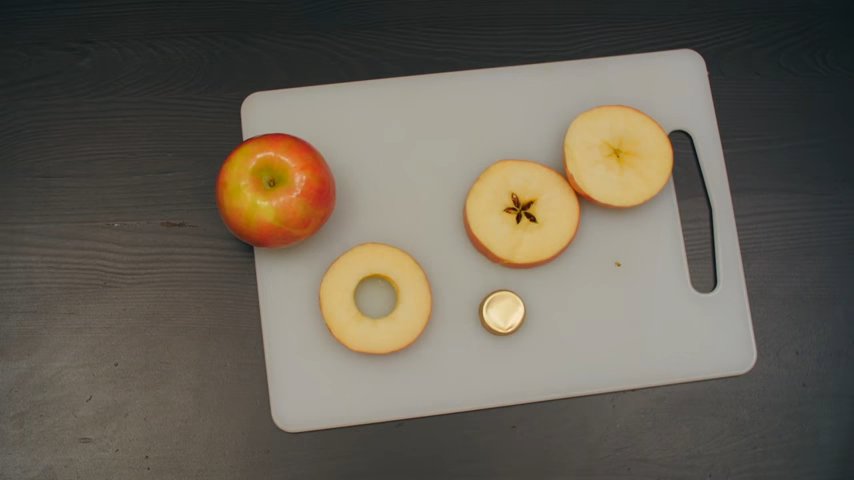 One easy way to make apple donuts would be to simply cut the donuts into half-inch thick slices. After that, you can use a bottle cap to make a hole in the middle of the apple slice. Add a layer of your spread of choice such as a chocolate spread. Put some colored sprinkles as a topping and voila! No-cook chocolate-covered apple donut ready to eat.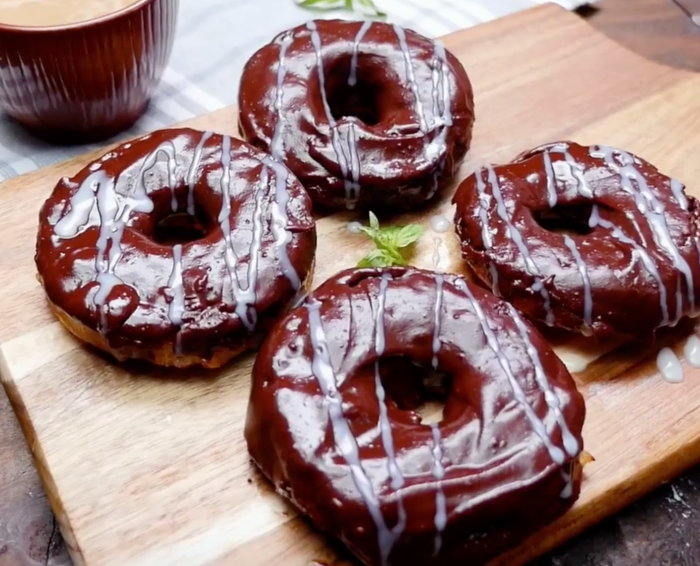 A more detailed recipe for making apple donuts can involve the use of pancake batter, dipping the apple slices into them, then frying them. You can then add any topping of your choice. It's up to your tastes and creativity to craft your perfect apple donut.
To help give you an idea, here's a simple recipe you can follow:
INGREDIENTS:
3 Apples
1 Apple Slicer/ Corer
Caramel
2 cups Pancake mix
½ cup Water
Chocolate
Condensed milk
PREPARATION:
1. SLICE apples into 3/4" thick apple rings
2. DIP the apples in caramel
3. ADD water to the pancake mix, then dip the caramel apple into the batter
4. FRY the apple in hot oil until it turns a golden color
5. REMOVE apples and top with melted chocolate
6. DRIZZLE condensed milk onto your chocolate-covered apple donuts
You don't need to limit yourself to apples, either. You can experiment with a wide variety of "fruit" donuts using pineapples, watermelon, or even papaya. Mix and match them with other healthy toppings such as coconut flakes to get a different kind of healthy snack.
"Recommended Video – The Reaction Of Babies Trying New Food Will Make You Laugh Hard"
Enjoyed the article? Check out another interesting story below ▼
---

Share this story with your friends and family!
---