A dog is the loyal friend of human and a lot of people would agree with this fact. There are so many tales of dogs that show how attached they are to their owners.
Recently, a story of a dog who waited for at the same place for 4 years went viral and it is heartwarming.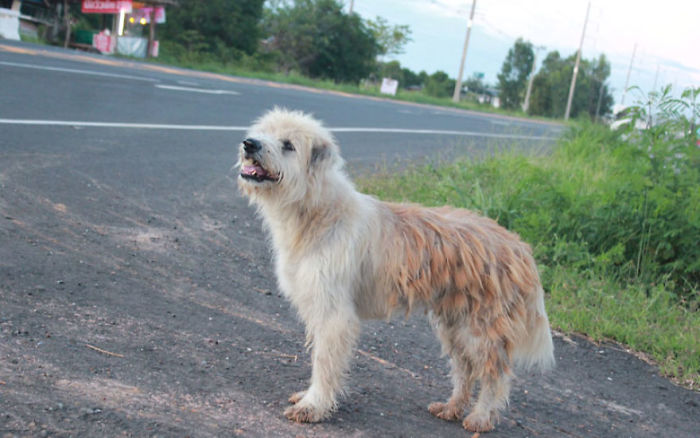 The dog named Leo from Thailand waited in the same spot for 4 years and in the hope that his owner will come and take him with him. According to reports, Leo was standing on the side of the road in Thailand's Khon Kein city waiting for his owner. 
The passer-by thought that he was a wild dog but they were surprised to seem him sitting and standing for several months at the same place. People tried to help Leo and one woman named Saowalak, 45, fed him as much as she could and took him home.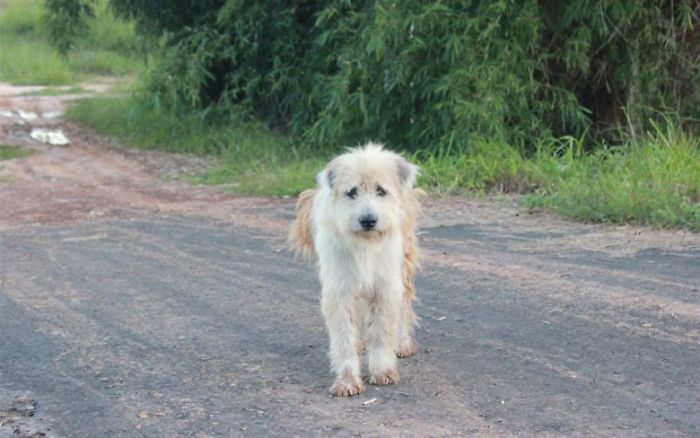 But every time Leo escaped and reached the same spot by the road. At last, she gave up but continued feeding him next to the road. A person named Anuchit Uncharoen took to social media to try to find Leo's owners. He posted some pictures and mentioned that the dog has been waiting four years for his lost owner.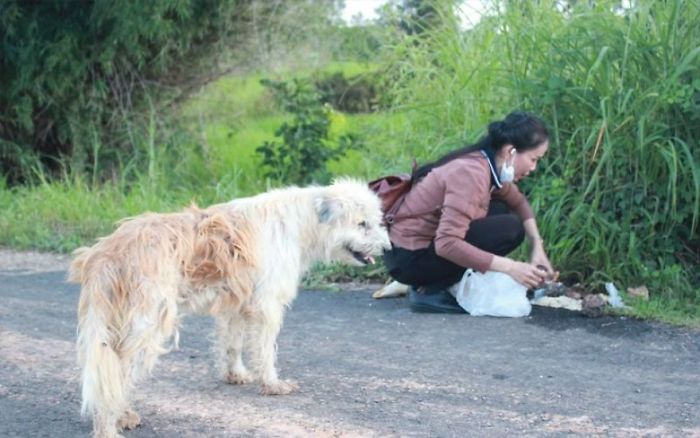 The photo went viral and also reached the owner of Leo. They immediately contacted Anuchit Uncharoen and told him that Leo looks like their dog BonBon whom they lost four years ago in 2015. BonBon was happy to see his family but he decided to not go with them.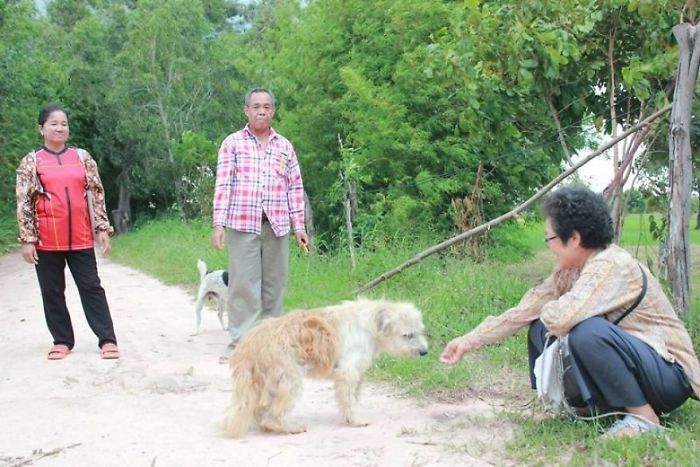 He chose to stay with the woman that has been caring for him for the past four years. The family didn't force BonBon to come with them and supported his decision of staying with Saowalak.
People on social media were confused and also happy that BonBon finally got to see his old family and found a new home.
Recommended Video For You!
"Dog Meets Her Mom For The First Time Since She Was A Puppy"