WARNING: Disturbing Content:
Watch their heartwarming reunion

Video Credit: Jamie Pyatt News
A dog was stabbed in the head while saving its owner from an armed robbery in South Africa.
Miraculously, the faithful dog survived and reunited with its owner, leaving everyone emotional.
Gino Wensel, 40, noticed a man coming towards him with a knife in his hand when he was exercising his German Shepherd named Duke.
The heroic dog tried to save its owner but it was attacked by the robber. He stabbed the dog in the skull.
Mr. Wensel initially thought he lost his beloved dog. He rushed his dog to the Animal Welfare Society of South Africa (AWSSA) – a charity that cares for all animals.
AWSSA spokesman Allan Perrins said:
'Duke had suffered a very high impact blow that I have no doubt was intended to kill him and was in a critical condition and was close to death.'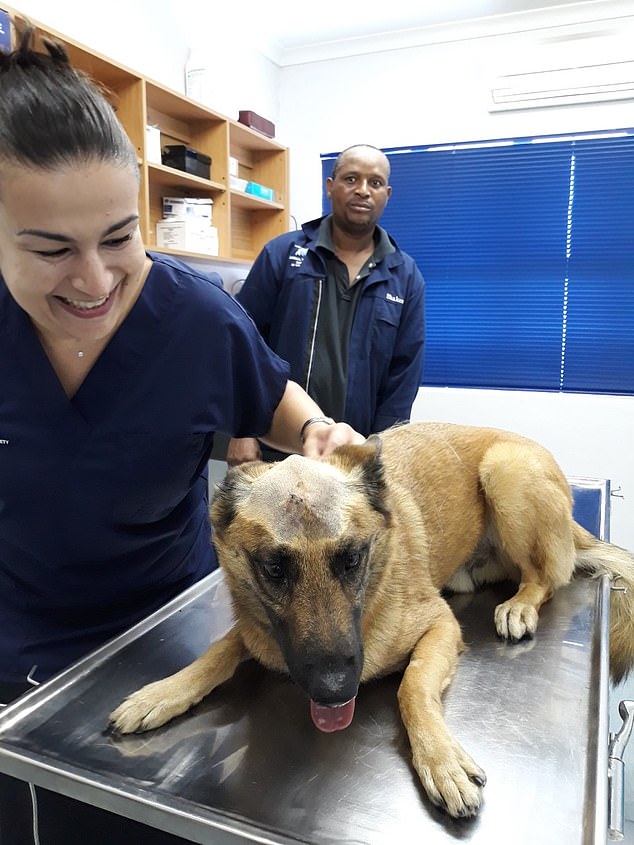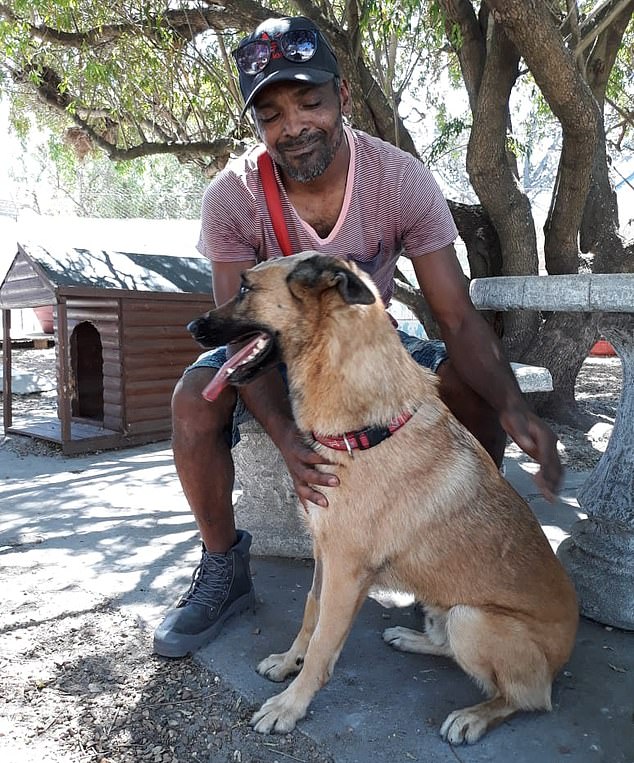 'He was slipping in and out of consciousness and he was immediately sedated and given pain relief while we carried out an X-ray as we feared the blade was in Duke's brain.'
'The X-ray showed however that the blade had gone in three inches but had bent on entry away from the brain missing it by millimeters and turned towards his right eye socket.'
'A fraction harder and Duke would have died but our vet Dr. Zheneta Stoynova operated immediately and extricated the blade safely and then stitched up the deep wound.'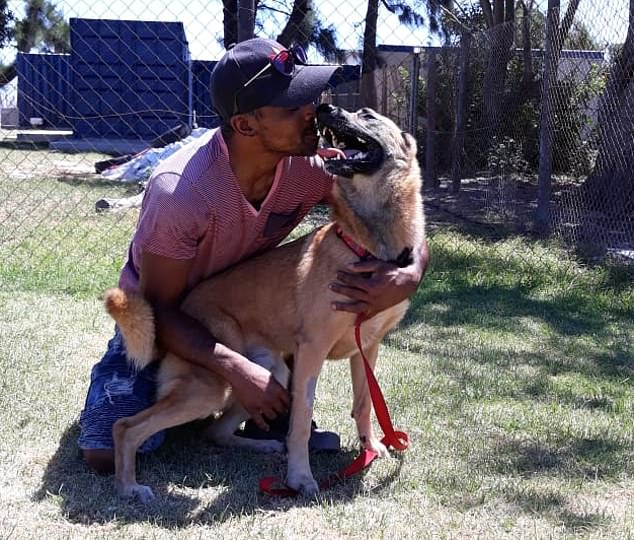 'Incredibly Duke has recovered overnight and his owner came back for him today and the fuss they made over each other gives all of us the reward we need for what we do here.'
'The guy who stabbed Duke, in my opinion, wanted to rob Gino and when Duke defended his master he stabbed him very hard and tried to kill him but Duke saw him off'
But, miraculously, the faithful dog survived and its reunion with its owner left everyone teary-eyed. Mr. Wensel said:
'I have no doubt this man was trying to kill my dog. There are very bad men and gangsters around here. Whether he was trying to rob me or attack me I will never know.'
'What I do know is Duke was never going to allow anyone to cause me any harm. I thought he was dead. It was only the knife moving in his head that showed me he was just alive.'
'This man probably wanted to rob me but my dog nearly lost his life protecting me' he said.
Recommended Video!
"Hero Dog Saves His Friend From Drowning In A Family Pool"
Enjoyed the article? Check out another interesting story below ▼
---

Share this story with your friends and family!
---