Drive around long enough and sometimes you get to see all sorts of strange things on the road. On the more high-tech side of things, some motorists have been caught sleeping inside their Tesla cars while on the freeway, clearly confident about the car's self-driving technology.
On the other end of the spectrum, one motorist in Brazil was caught by surprise when he saw a dog serving as a "chauffeur" for his owners who were riding in-tandem behind him.
Watch the video of the incident below.
Video credit: Rumble
The sight amused him enough that he drove over so he could come level with the motorcycle and record the encounter with the video above.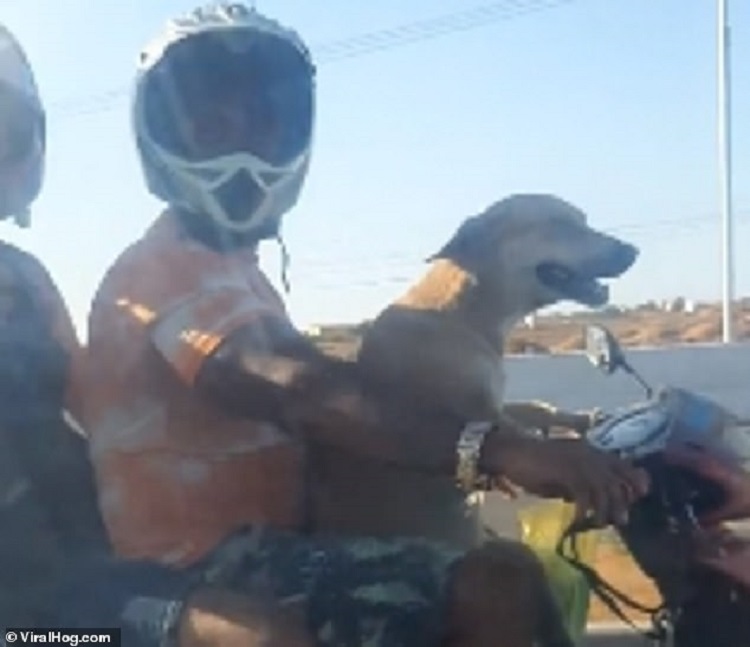 As the driver excitedly chattered away, the two human "passengers" were happy enough to be recorded and even waved and pointed to the dog. Even the pooched looked over with a seemingly satisfied look on its face, probably proud of the fact that he was the leader of the pack at that moment.
Most pet owners would be happy enough if their dog could "sit" or "stay" on command but nothing really beats this particular trick that would even rival those found in dog competitions.
"I was driving my car through the city when I saw a dog riding a bike," said the motorist.
While the sight of a dog "driving" the motorbike looks impressive enough, props should really be given to his human owner, the real driver, for his skill at holding the bike balanced despite not having his hands on the handlebars ("Look, Ma! No hands!"). It's a trick that a few talented bike and motorcycle riders can pull off and the fact that this guy managed to do it as well means that he's talented as well.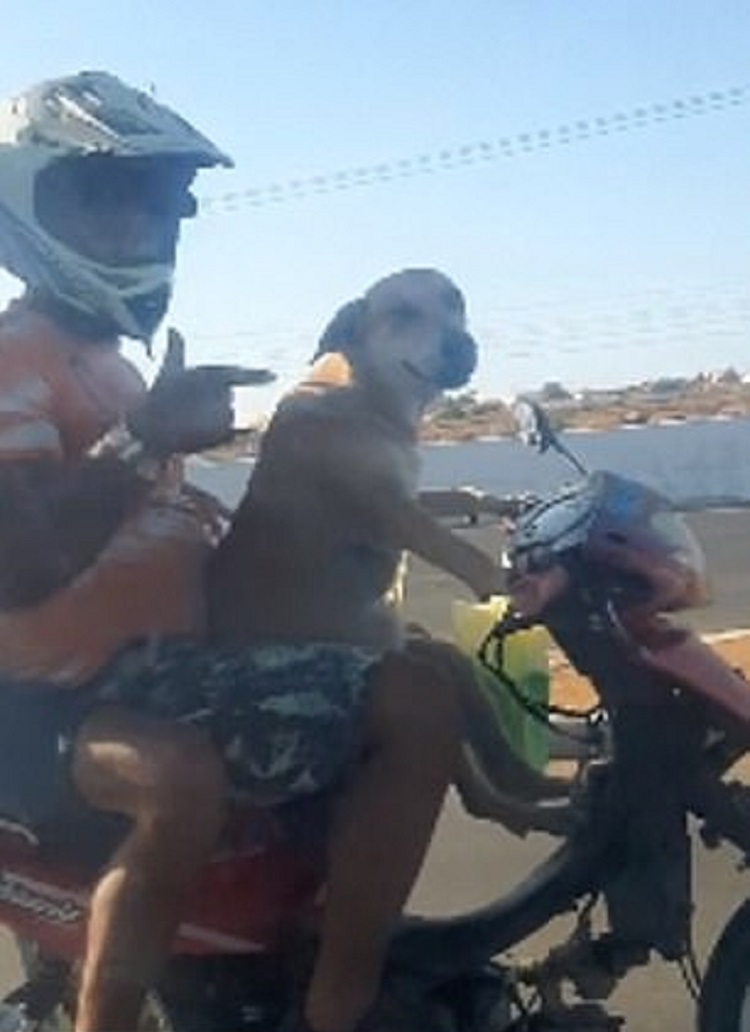 But don't let that take anything away from the dog who displayed good discipline by staying in place and keeping his paws on the handlebar!
Still, a few pet owners probably won't be too happy at the fact that the dog was put into such danger. Just riding on the motorbike was dangerous enough but if something went wrong during the stunt, it would've been disastrous for the dog. His human owners had helmets but the dog had no protection at all.
Either way, it was amusing to watch!
Recommended Video For You!
"Drunk Driver Wakes Up From 10 Year Coma. Mortified When The Doctor Tells Him It's All A Lie"