'Laughter is the best medicine'. We have all heard this saying but Dr. Tony has taken it way too seriously to ensure that he cures his patients using this proverb. The 42-year-old doctor, known as the 'Dancing Doc', treats his patients with all the medical knowledge plus his dancing skills that he says can help even a terminally ill patient. The doctor from California practices at the Children's Hospital of Orange County (CHOC) and regularly bursts into a move or two with his patients so that they can be cured soon! This might sound bizarre but then there are a few studies that do show a link between staying happy and getting rid of any disease. This is exactly what the doctor talks about when asked about his method.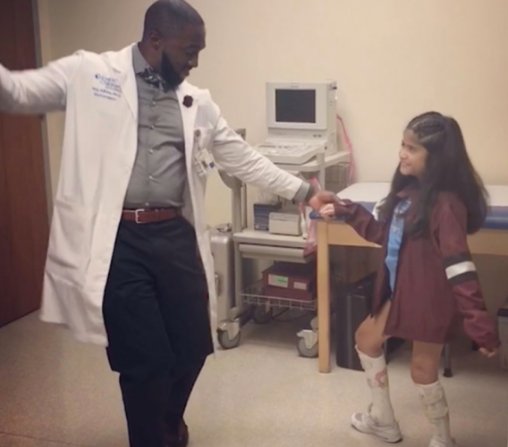 He insists upon the 'magic of childhood' – Tony has a firm belief in dancing as a tool of treatment and says that dancing can be a more powerful option than many pain medications available. He insists on retaining the 'magic of childhood' in his patients so that they can be cured of any ailment. Actually, there is some science behind all of this that also substantiates his claims to a large degree. It helps to assess a patient's mobility, recovery process, and physical ability and has considerable clinical value. Therefore, to some extent, dancing can well be a curing option as Dr. Tony puts it.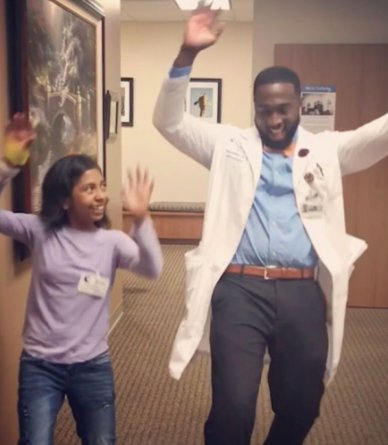 People look out for this doctor – As per Tony, there is a growing popularity for him in his hospital. New patients generally ask for him when they are admitted to the hospital. His methods may be unconventional but they are definitely fetching him the needed results. He insists on carrying on the same and bring a smile and laugh on his patient's face, that he believes can cure patients in the surest way.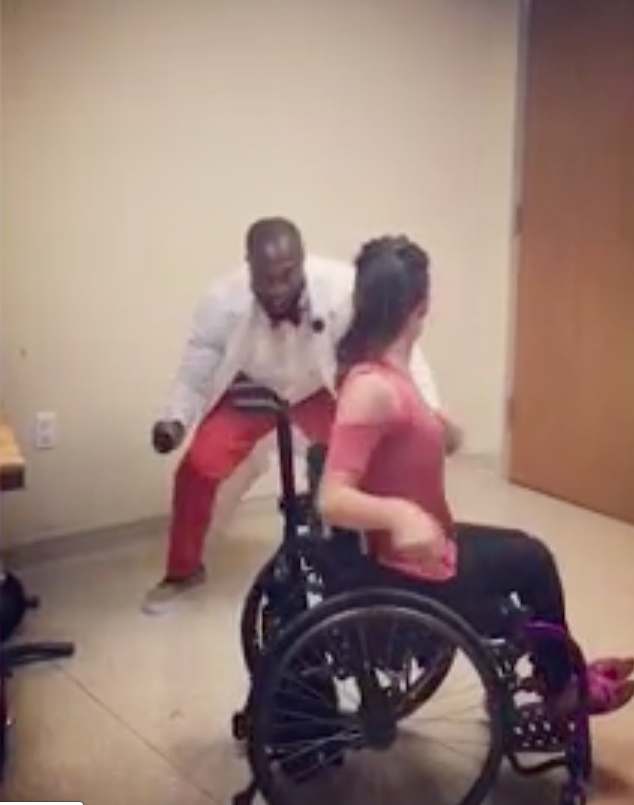 This type of doctor may be unique in his own way but since his method seems to be working, he should go ahead and do what he believes is the best.
If you liked this post, share it with your friends and family.
"Recommended Video –"A Mother Struggling To Give Birth For 40 Hours- Then doctor Looks Between Her Legs and Freezes"
Don't forget to ▼LIKE US▼ for more inspirational stories:)
Enjoyed the article? Check out another interesting story below ▼
---

Share this story with your friends and family!
---