A shocking video which recently went viral showed a teacher body slamming a teen onto a desk in the classroom. The teacher did this as a reaction after the student landed a fist on him.
In the distressing 30 second footage, the teacher and the student can be seen involved in an aggressive fistfight in a classroom that appears to be in the United States.
Watch the aggressive fight in the video below.
Video Credit: Salt
While the two of them involve themselves in a heated argument, the student retaliates by buckling back and swinging a punch at the face of the teacher.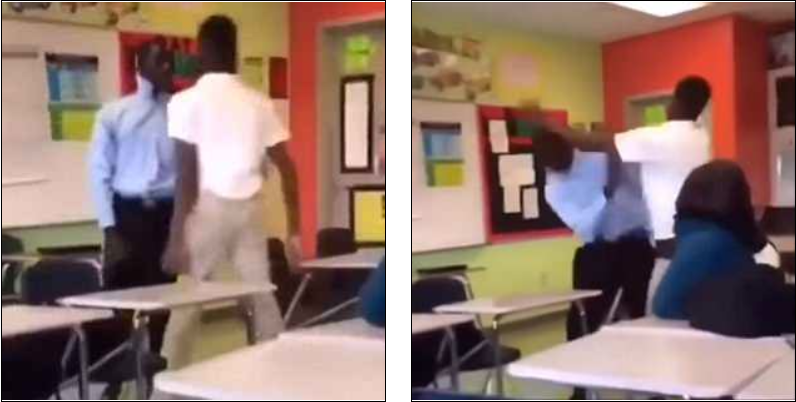 After the boy punches the teacher, he picks the boy up and turns him upside down for body slamming him.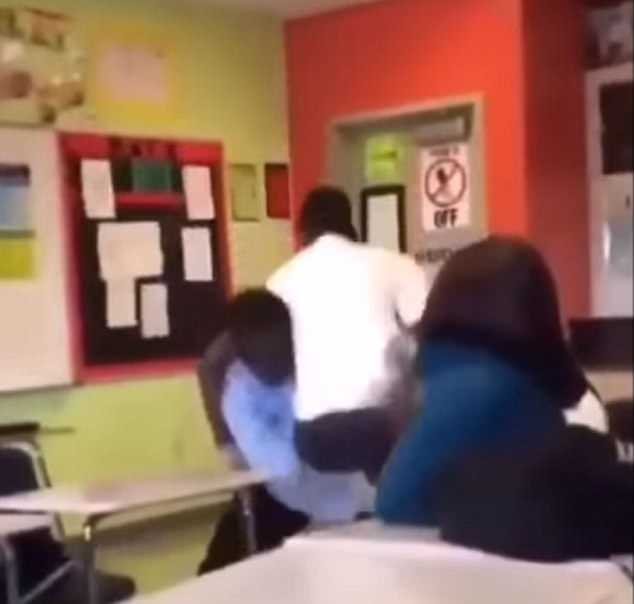 The teacher raises the student in the air before he slams him onto a nearby desk.
The student, who is wearing a white shirt, crashes onto desk but it is just the beginning of an aggressive fight between the two.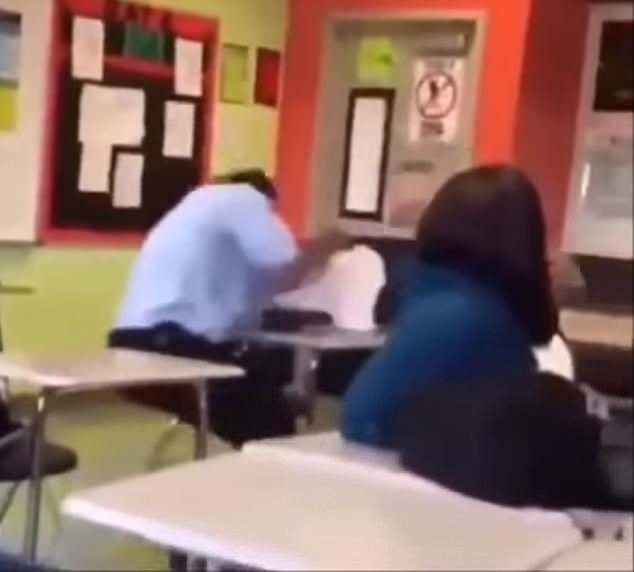 As the student and the teacher continue to swing punches, two male students come forward for tearing the two apart from each other. Other students yelp at their desks as they watch the scene unfold.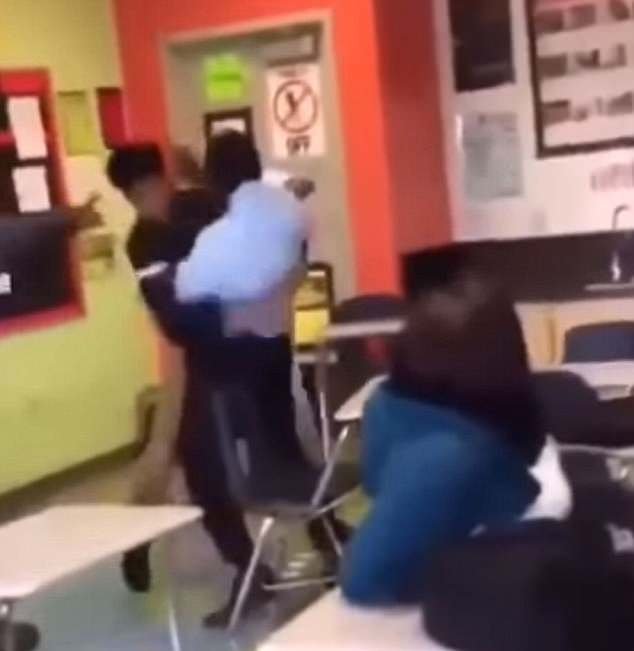 The other students who intervened in the situation grab the teacher and the student to pull them away from one another. They try to create a barrier between the punching student and the teacher.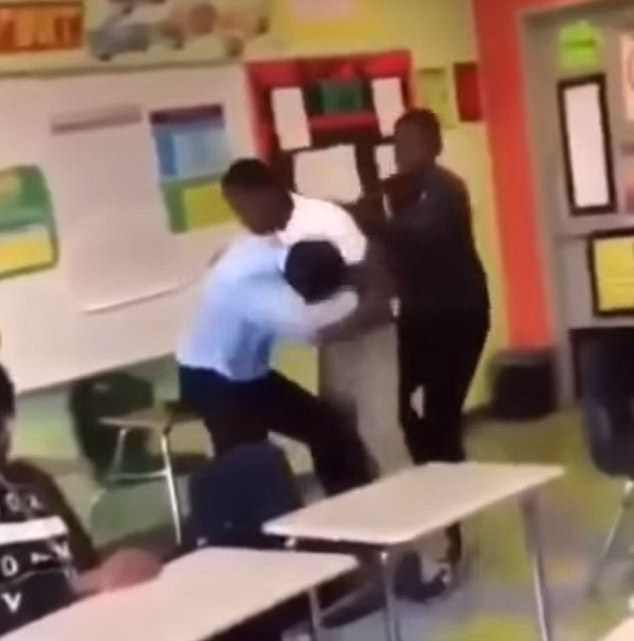 The other students then pin them to different sides of the room.
It is not known where the classroom brawl took place or who the people in the video are.
The video was first shared on July 31, 2017, but it recently went viral again after World Star Hip Hop shared it on Thursday.
"Recommended Video -Pregnant Woman Plans Revenge By Tripping A 4-year-old Kid"
Enjoyed the article? Check out another interesting story below ▼
---

Share this story with your friends and family!
---