LIKE OUR PAGE

Just imagine. Snow White, Cinderella, Aurora, Ariel, Belle, Jasmine, Pocahontas, and Mulan.All princesses of Disney animated feature films pictured as young baby Girls? Yes, It's possible.
Karen Marie , a mother of two girls aged 10 and 12 years made this a reality. She works at the Belly Beautiful Portraits as a photographer. She's so obsessed with the Disney princess and can't understand why her young daughters are not into it anymore.
Anyway, she decided to recreate the princess in their mini-form; small baby girls. The girls costumes were provided by Sew Trendy Accessories, a designer clothing store. It provides handmade maternity gowns ,gown accessories and newborn photography props.
Each bay girl photo was taken in a glamorous setting. The end result? Adorable Pictures of the beautiful princesses you can't miss. They're the most amazing photos of the tiniest princess you have ever set your eyes on. Please follow for a dose of cuteness overload.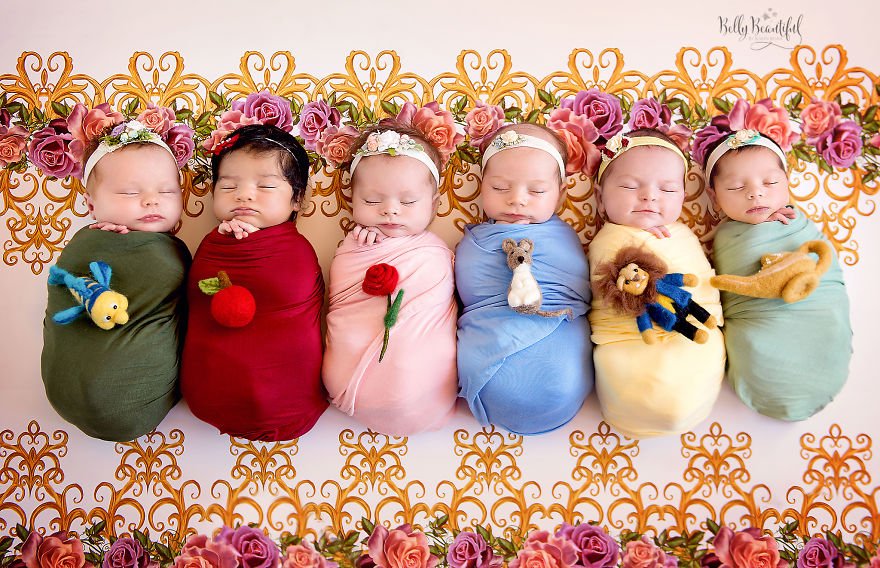 Cinderella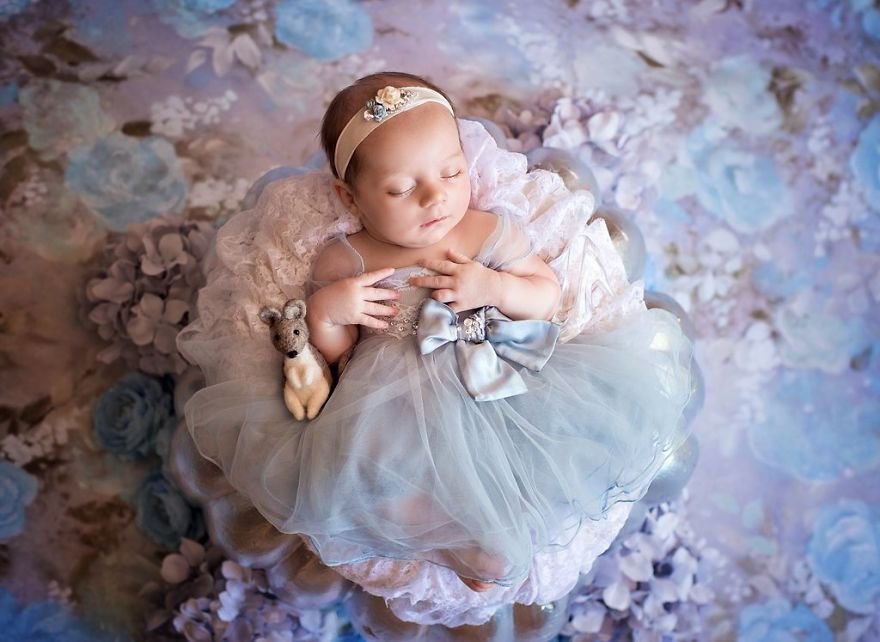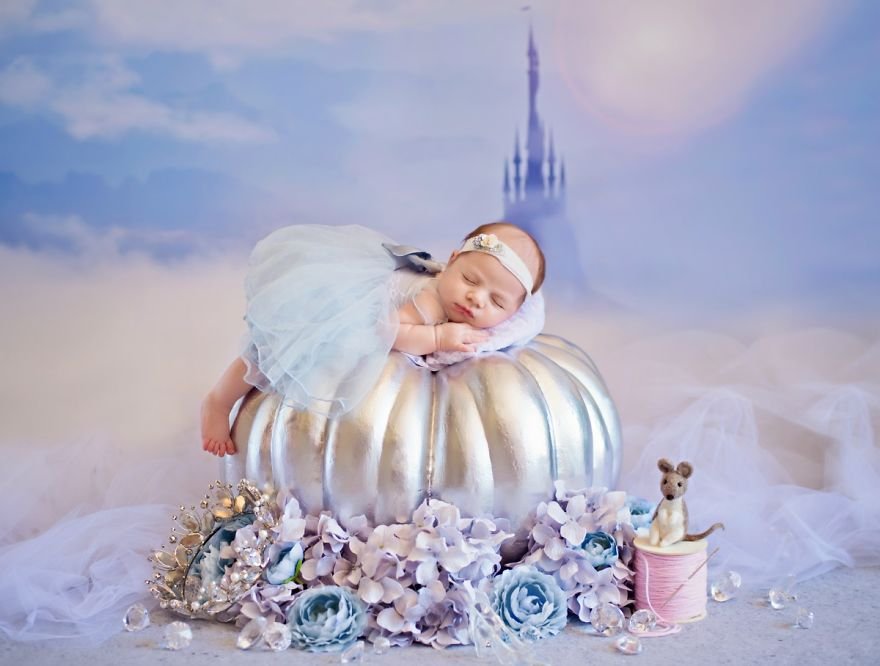 Snow White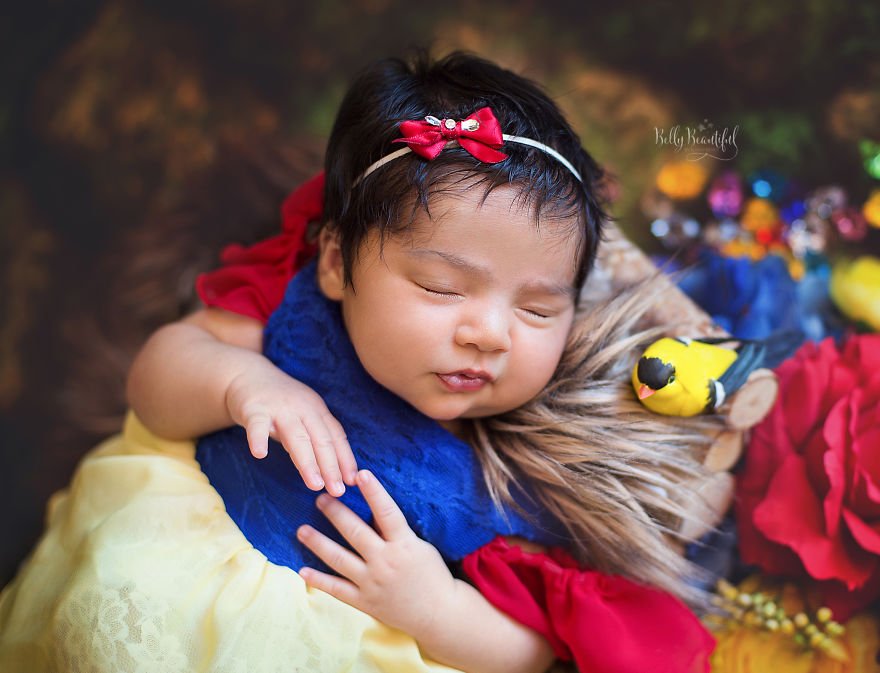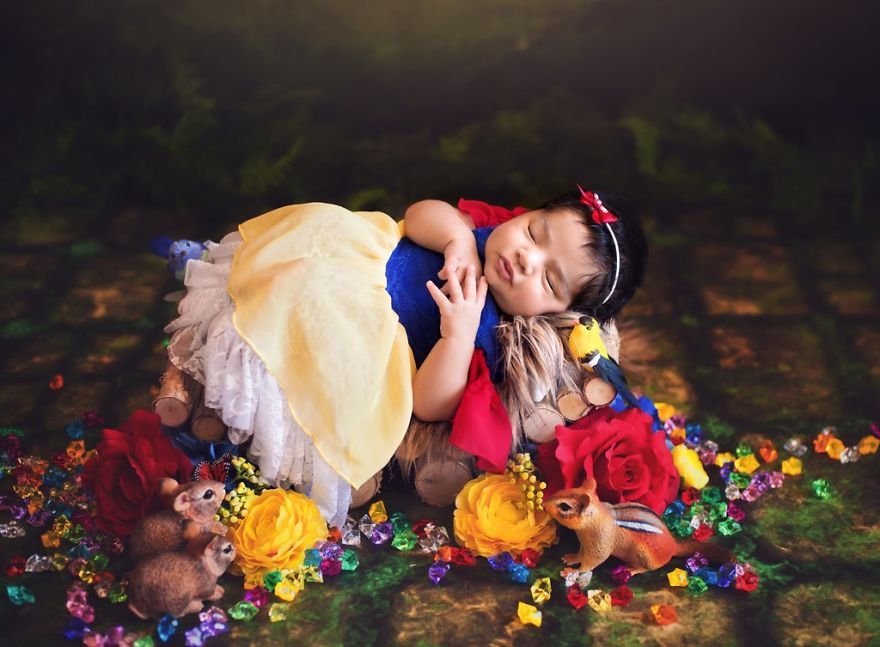 Ariel, THe Little Mermaid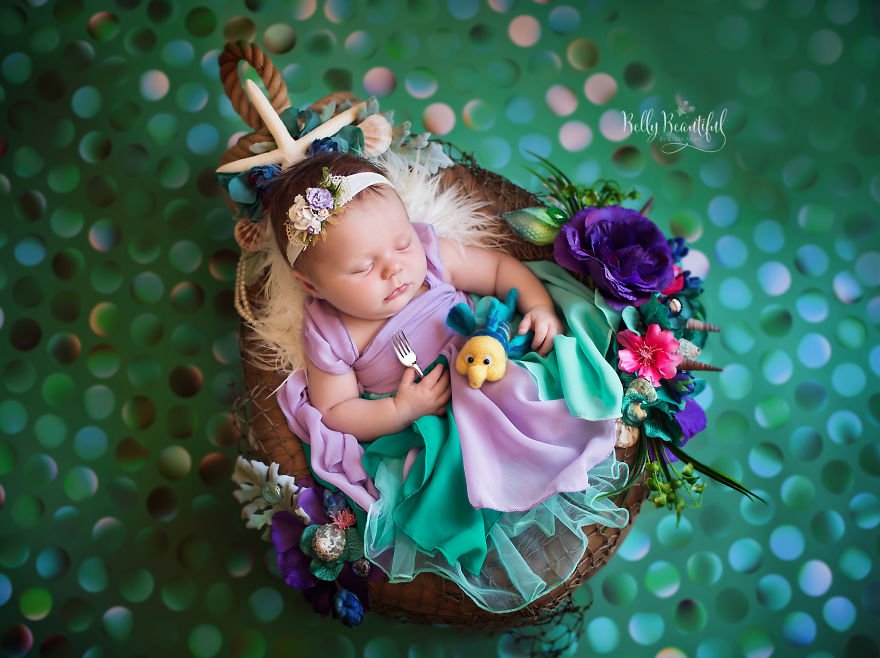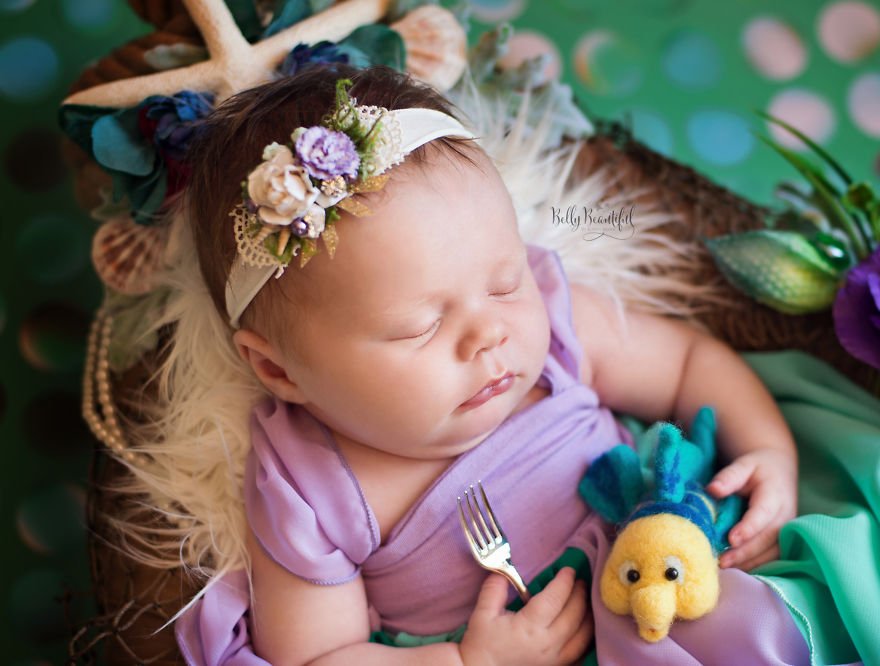 Jasmine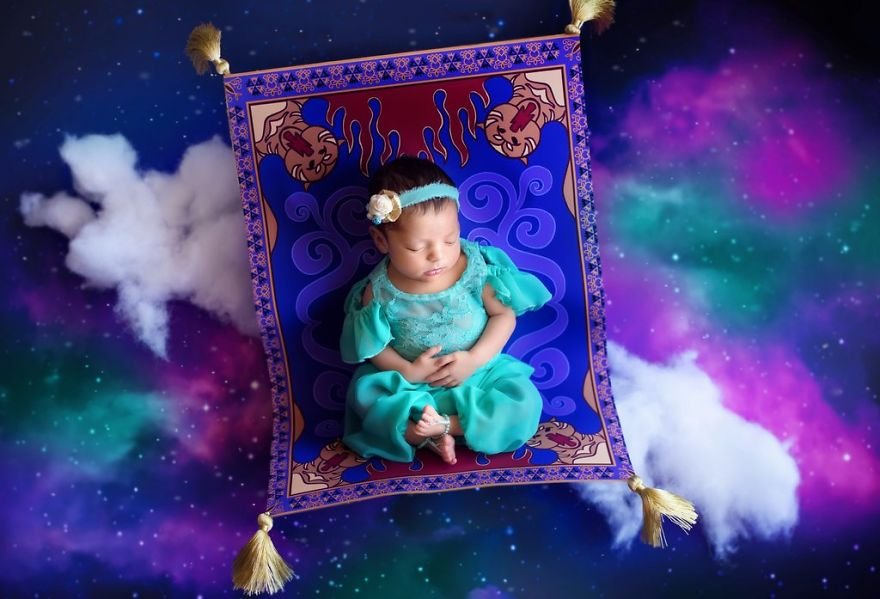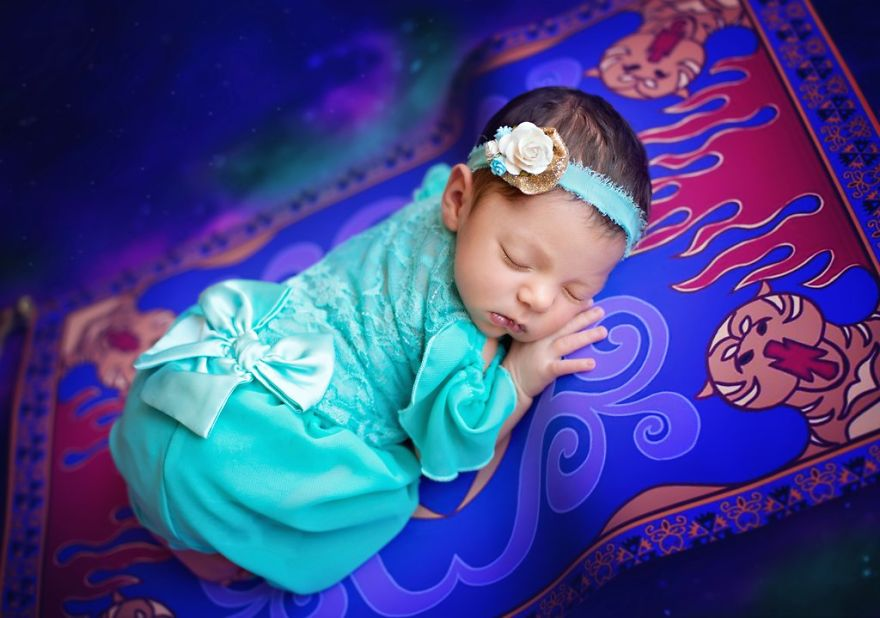 Belle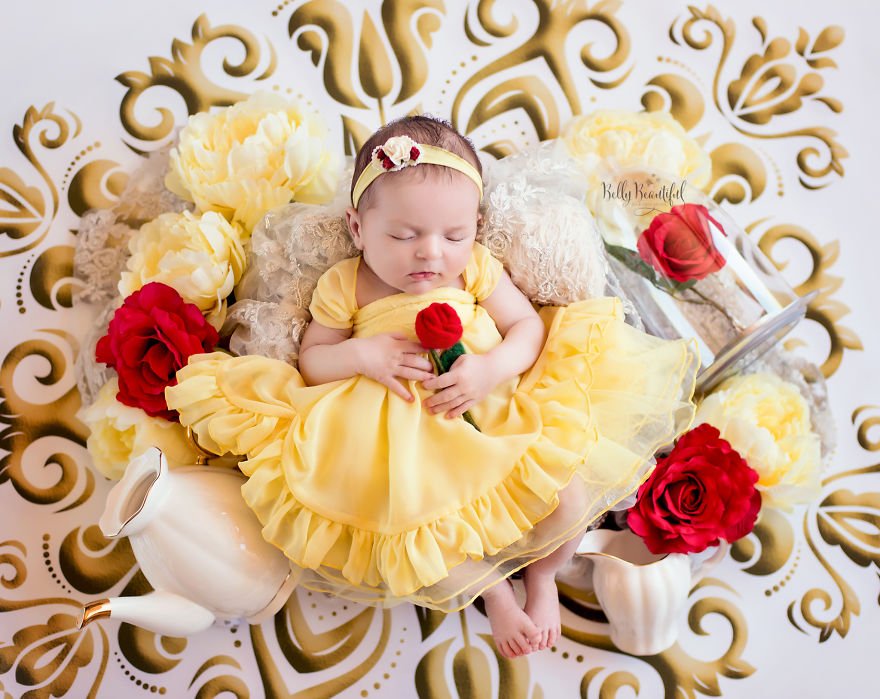 Aurora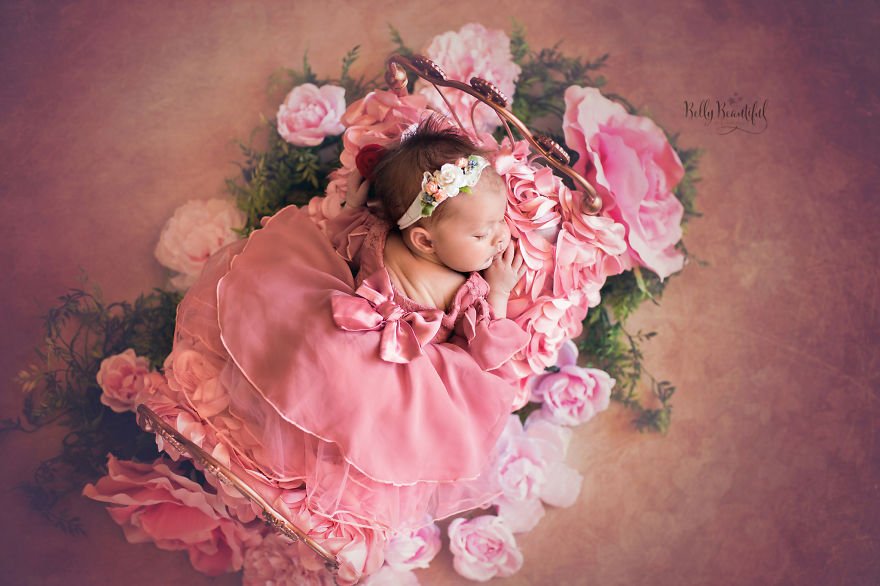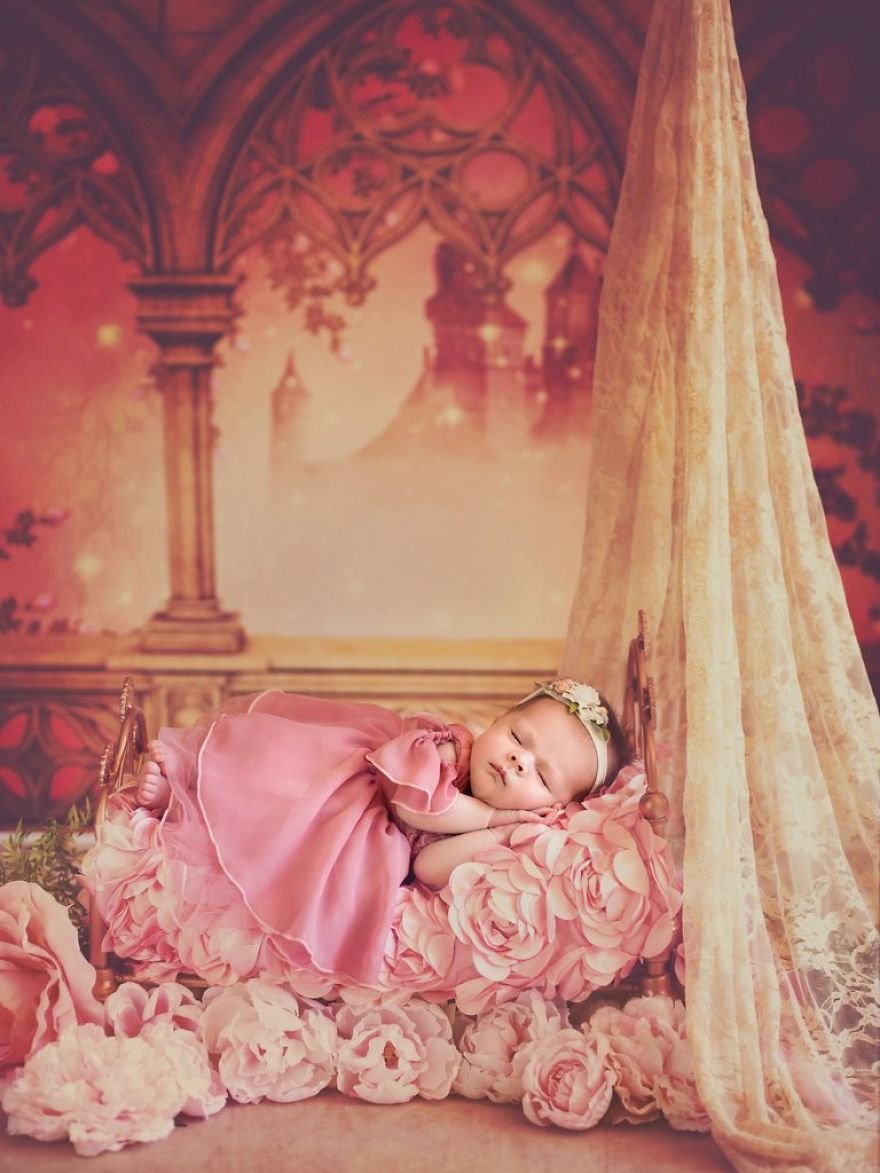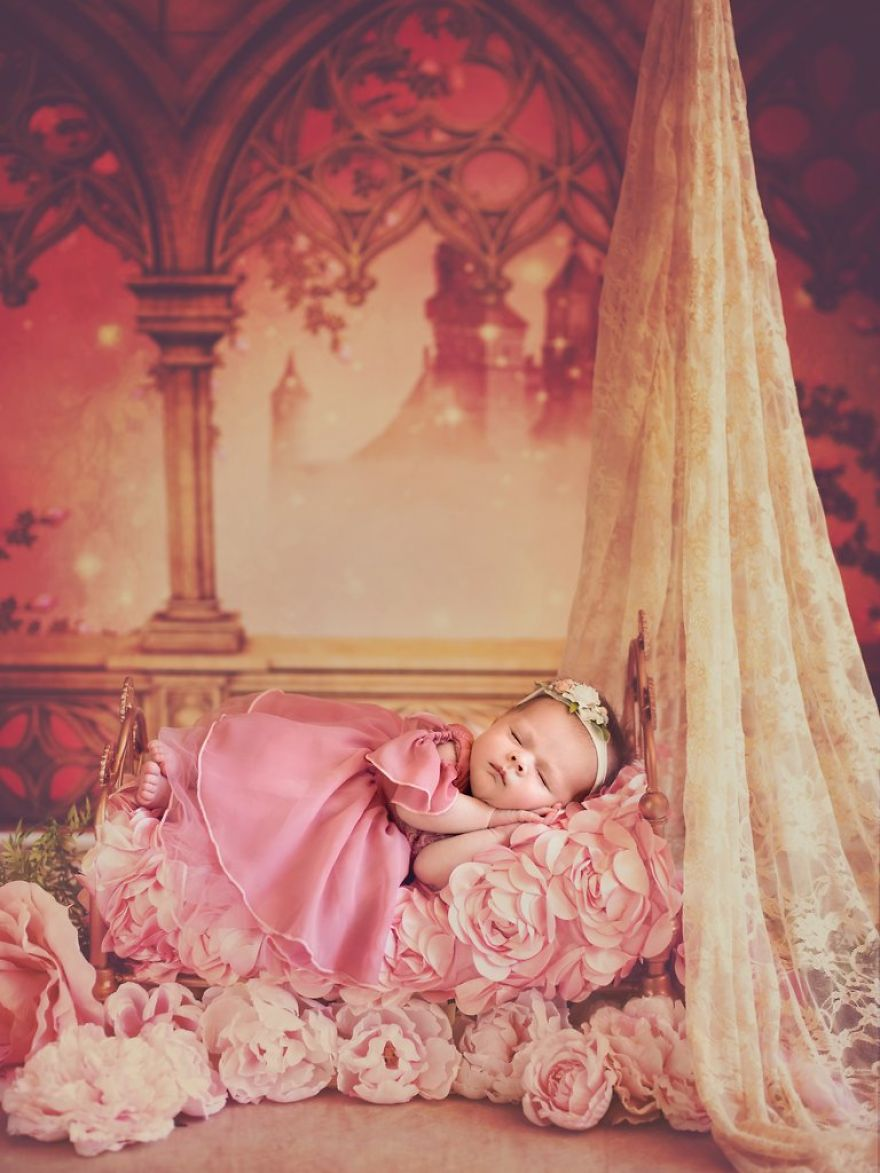 If you found this photoshoot adorable be sure to SHARE this article with your friends on Facebook!
Don't forget to LIKE our Facebook page for more content like this!
LIKE OUR PAGE