We can never be certain of what can happen in the next moment of our life. We live as if to secure our future but the reality is we may never even have a future. Life changes every day but there are certain things that are beyond our control.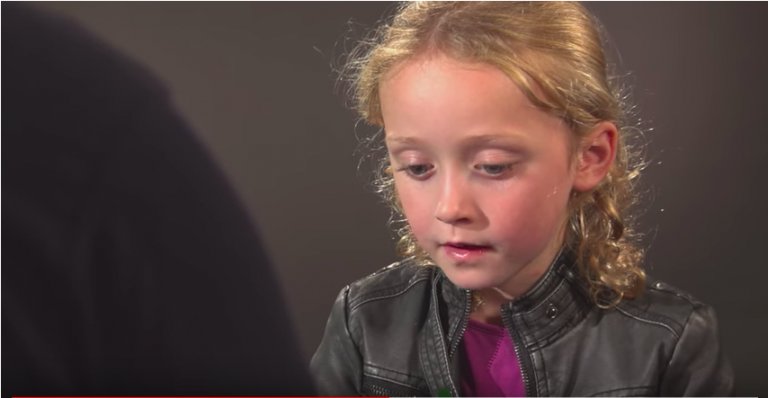 Simon Brown dedicated 13 years of his life to the army. His life changed instantly when he was serving in Iraq. In the year 2006, Simon rescued 6 colleagues from a fire after a vehicle had broken down. Everyone thought that Simon came out of the accident unharmed. He had no injuries when he saved those men. But a sniper's shot from nowhere made him face a battle between life and death.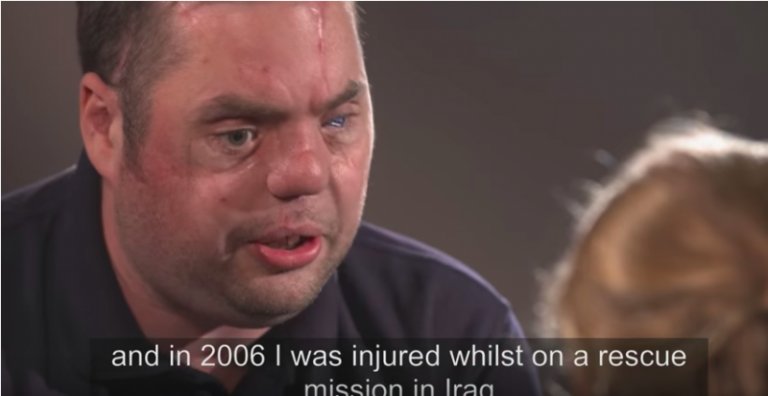 The BBC reported that the shot had ripped him completely. His left eye was bruised and his face was damaged. Simon was put in a coma through drugs and taken back to Britain for further treatment. He has only 20% vision in his right eye and his vision is akin to a frosty glass. But something is better than nothing.
His disfigured face had left him unconfident. He had to find out how to live as an independent adult. That's when he met a 5-year-old kid named Temperance Pattinson (aka Tempy). Tempy adored soldiers and other war heroes. She was so much in love with them that she started helping veterans since she was 3-years-old.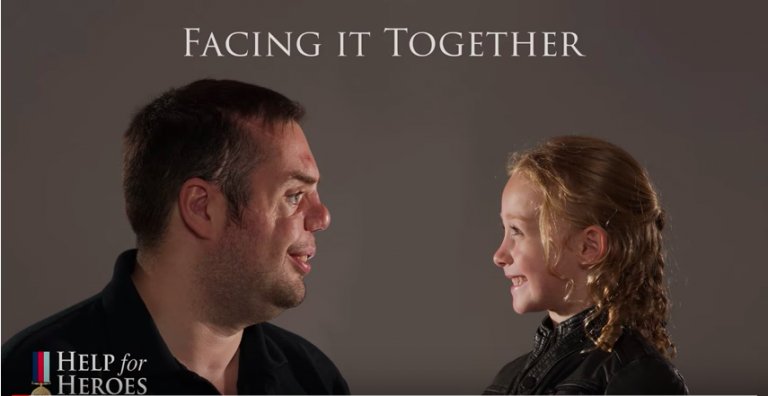 Tempy has been a part of various events that help soldiers including the charity triathlons. But this was the first time that she came face to face with a real soldier. Tis was possible because of an organization called 'Help for Heroes'. It is an organization that provides support for soldiers who have faced injuries, wounds, and illness while serving in the British Armed Forces.
Tempy's wish was fulfilled because of the 'Facing it Together' campaign. Their encounter was heartwarming and quite emotional to watch. Simon did not know how the little girl would say about his facial injuries.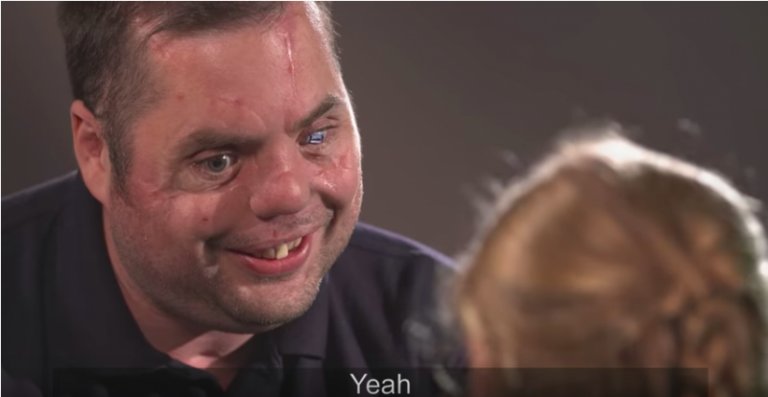 But when you look at the video, you'll understand why it has been going viral on social media. Just for your information, those scars didn't scare the little girl and the conversation between the two was nothing less than adorable.
Share this story with your friends and family.
If you liked this post, we would love to hear from you :)
Enjoyed the article? Check out another interesting story below ▼
---

Share this story with your friends and family!
---