Construction workers in Heyuan city in the southern Chinese province of Guangdong unintentionally discovered something which dated back to tens of millions of years.
While repairing the road of the bustling city center in 2015, the workers discovered fossilized dinosaur eggs buried just at a depth of few feet from the roadway.
The construction workers had almost destroyed the precious specimens while they were digging the ground but upon realizing the importance of their discovery, they reached up to the experts.
In the image below, you can see the heavy construction machinery lying beside the road housing restaurants and shops. It is amazing how a perfectly modern urban environment is just at a few feet away from the millennial old find.
After the experts scrambled the site, they discovered 43 unhatched dinosaur eggs in the form of fossils.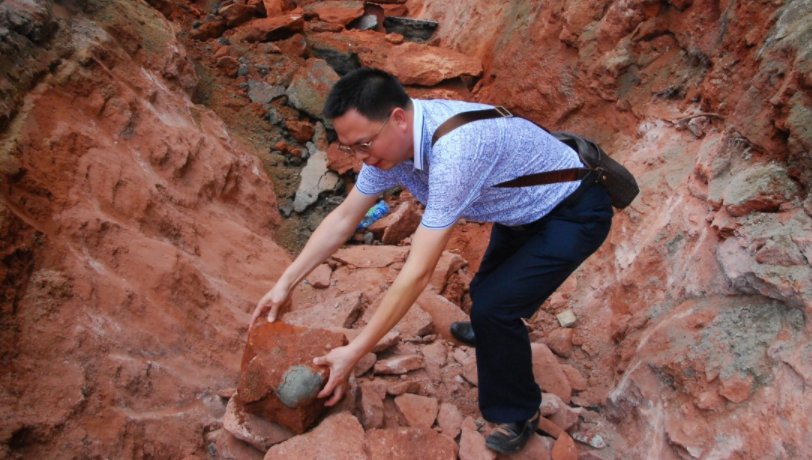 The fossilized eggs, buried in the hard stones, were removed from their resting place by the Archeologists and were later transported somewhere for their preservation and study.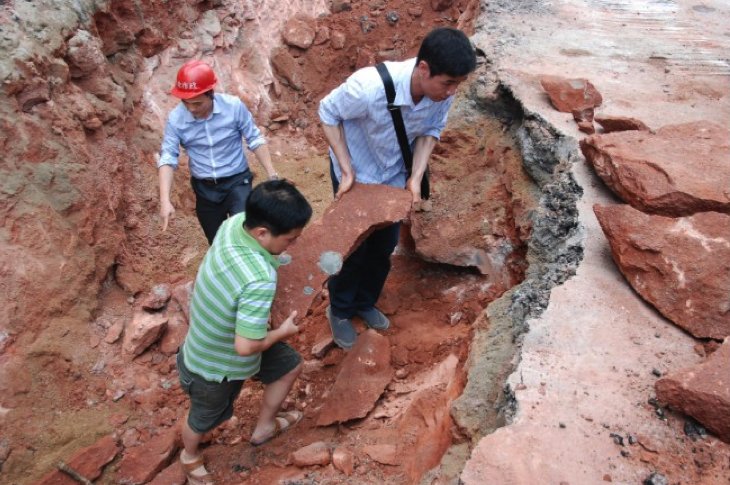 Out of the 43 eggs, 19 were completely intact, with the largest one measuring about 13 centimeters (or 5 inches) in diameter, Huang Zhiqing, deputy director of the Heyuan Museum told in an interview.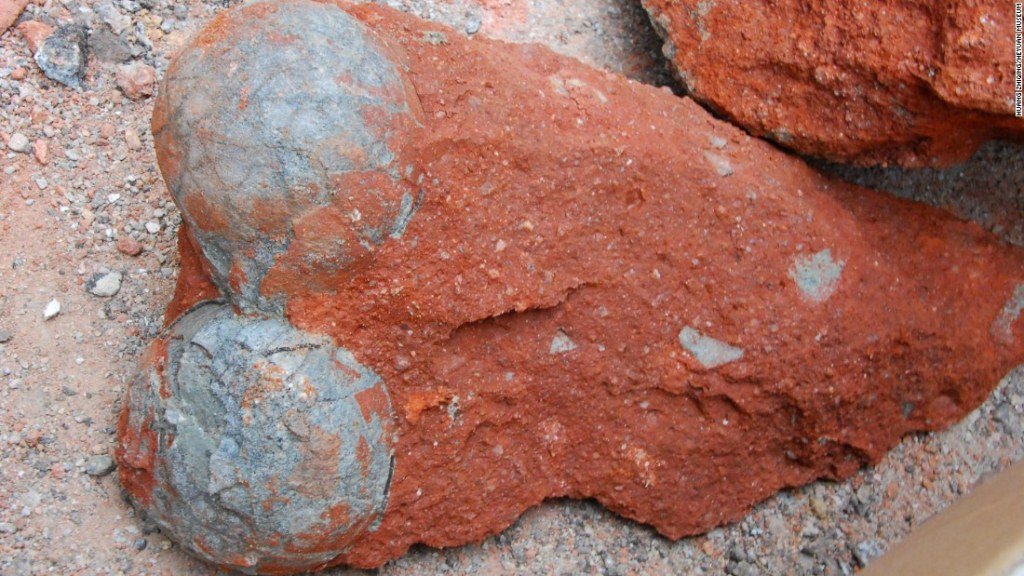 After researchers had examined the fossils for determining which species they belong to, the eggs were placed in Heyuan Museum.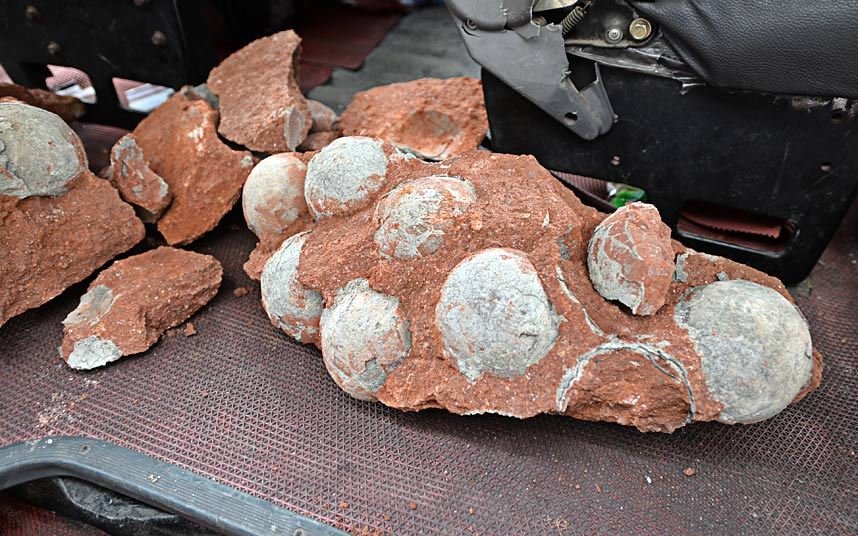 The discovery soon turned into a global news sensation and stories about it were featured in nearly all news outlets located across the globe.
However, this isn't the first time dinosaur eggs have been discovered in Heyuan. The first group of fossils was found by children playing at a construction site in 1996 and since then nearly 17,000 dinosaur eggs have been uncovered in the city.
China holds millions of years of history and all it takes to unveil its millennial old history is dig a little deeper.
For more information, watch the video below.
Recommended Video – 5 Secret Footages NASA Doesn't Want You To Watch!
Follow

@smalljoys_of_life
Enjoyed the article? Check out another interesting story below ▼
---

Share this story with your friends and family!
---