Imani Barbarin, a Paris-based social activist, is known for drawing attention to the problems faced by the people with disabilities. She encourages everyone to face these people with a positive attitude.
Lately, she started a new project on Twitter under that hashtag – #YouCanLoveMeButYouCantHoldMyHand. During this initiative, she asked people with various mental and physical illnesses about some of the physical ways using which their partners make them feel loved that are different from the ways abled people display affection.
Imani said that she is disabled; she was born with cerebral palsy. She said that she started out with the initiate with a desire to find out how disabled characters represent their love and romance for someone physically. Showing love and affection physically is different for people like Imani as she herself walks with crutches and she can't hold hands in public places. So you can say that she started this initiative for a bit of a personal gain as well. Well, there is no harm in that.
She said that the sense of feeling loved and companionship that a disabled person need is the same as an abled person. The only difference is that it just manifests in different ways.
Scroll down to see the answers of the disabled people to Imani's question.
#1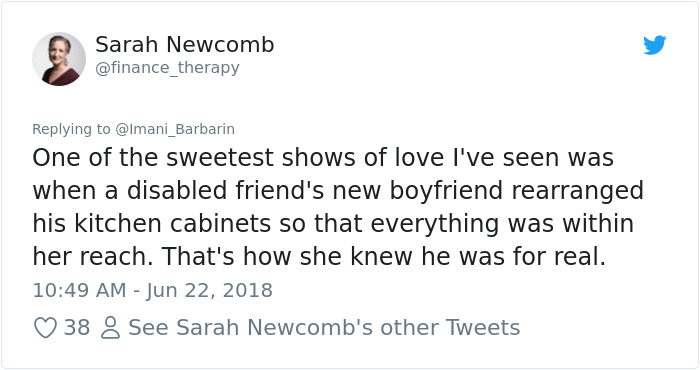 #2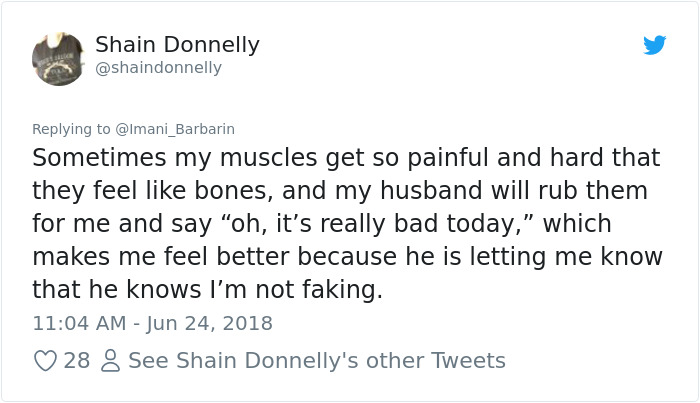 #3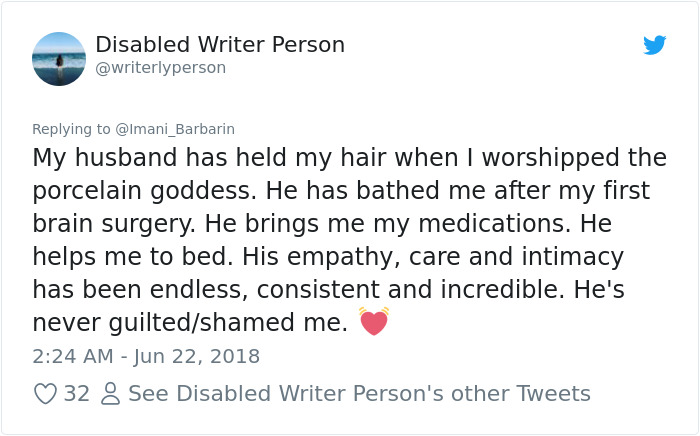 #4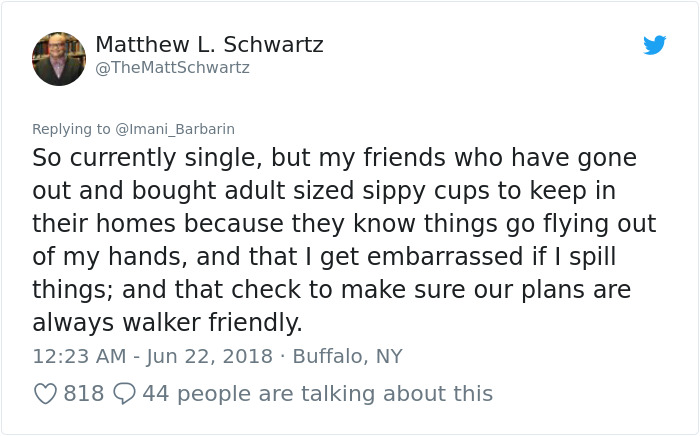 #5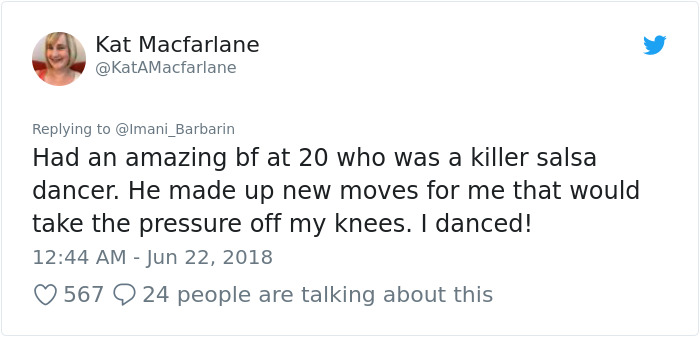 #6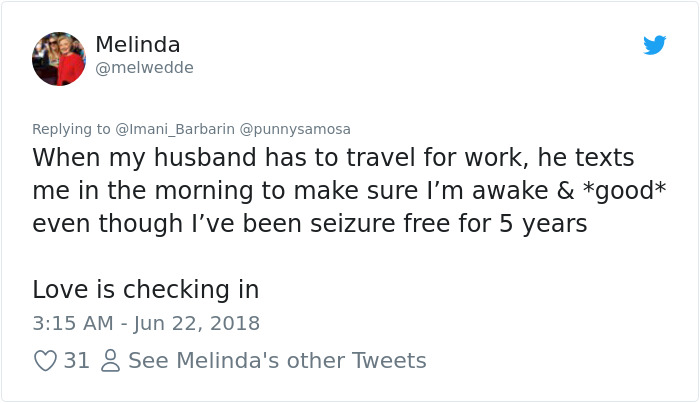 #7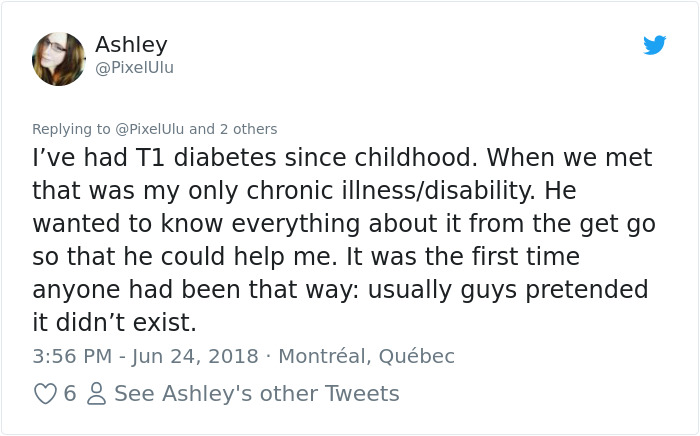 #8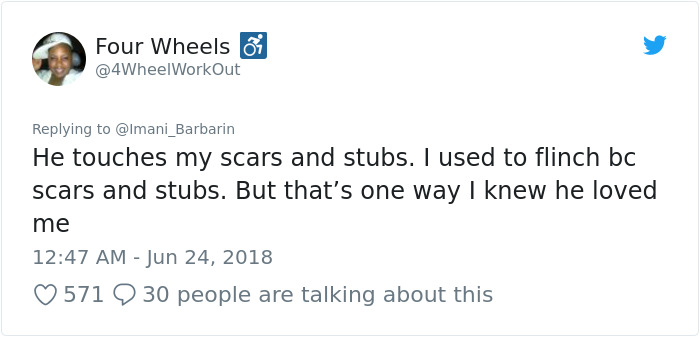 #9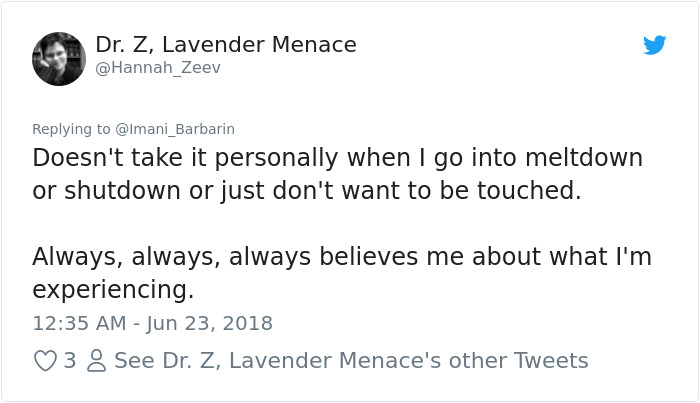 #10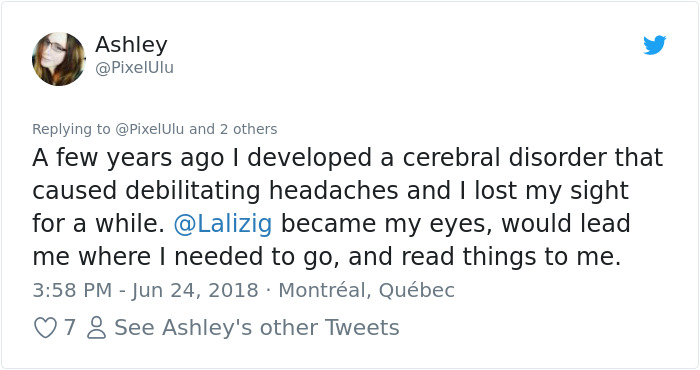 If you liked this post, share it with your friends and family.
"Recommended Video –"Mr. Joyous, A Student With Down Syndrome Jumped And Danced When It Was The Day Of His Graduation"
Don't forget to ▼LIKE US▼ for more inspirational stories!
Enjoyed the article? Check out another interesting story below ▼
---

Share this story with your friends and family!
---