One of the benefits of a pregnancy is that the parents typically have nine months to mentally wrap their heads around the idea of parenthood and prepare the room, clothes, budget, and other necessities involved in raising a child. With modern medicine able to assist mothers in predicting when she is about to give birth, crafting a birth plan has become quite popular.
However, this particular episode of The Doctors shows us that nature has her own way of overturning any plans that we may have made. A mother named Raelynn was only 29 weeks pregnant when she started having contractions. Naturally, she and her fiance rushed to the hospital but on the way there, she got this strong urge to push.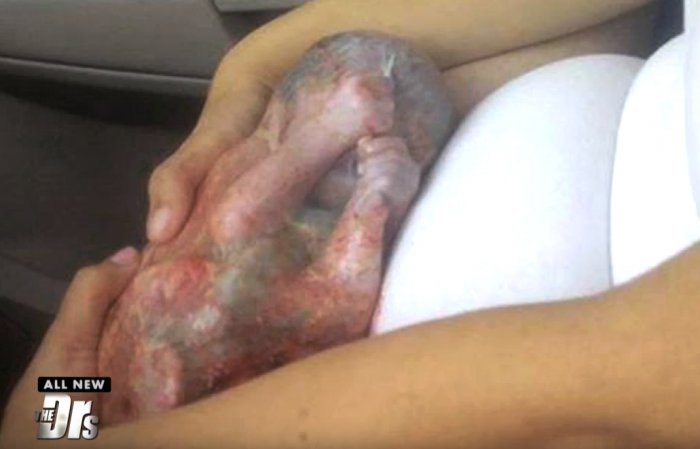 To Raelynn's surprise, that was enough to push the baby out. But she was in for another surprise because the baby was still in its amniotic sac! This is called being delivered en-caul and happens every 1-in-80,000 births. The parents didn't pierce the sac and it was the right thing to do because the baby was premature.
One of the hosts, Dr. Nita Landry, who is an OB-Gyn, suggests that expecting parents should have an emergency baby kit precisely for cases like this. While not a substitute for delivery in a hospital, an emergency kit will at least give you some tools in case it's needed.
So how's the baby doing? Watch more to find out what happened next:
Recommended Video – Scientists Grow Lamb FETUS Inside Artificial Womb
Recommended Video – 5 Secret Footages NASA Doesn't Want You To Watch!
Recommended Video – Teen Claims She's 9 Months Pregnant With Baby Jesus
Enjoyed the article? Check out another interesting story below ▼
---

Share this story with your friends and family!
---