Animals can get crazy at times and videos of such incidents get viral on the internet too. Such crazy animals can be fun to watch at times or can be a disturbing factor to normal routine of many.
Such kind of incident happened in a saloon when a crazy deer hit the window.
The saloon where this incident was recorded, is located in New York City. A lost deer, who has no idea what is she going to do by her next move, hit the saloon's window when a customer was getting his haircut.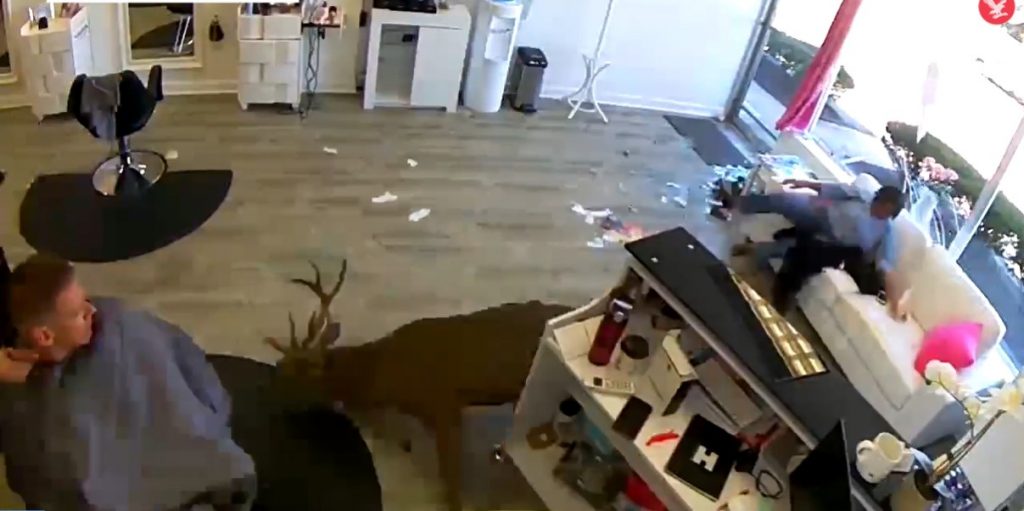 As it can clearly be seen in surveillance footage from the Be.you.tiful salon, a man who had an appointment for his haircut, was getting his hair trimmed. At the same time, another woman was waiting for her turn, sitting on the sofa.
In the meantime, a lost deer strike the window of the saloon and created an unexpected event.
The owner of this saloon, Jenisse Heredia, screamed in shock along with hairdresser. Their screams of "Oh my God, oh my God", can be heard in the video. It was shocking for women sitting on the sofa too, as when deer broke the window, deer jumped over her shoulders to land near the counter of the saloon. The deer was also quite close to land on her lap.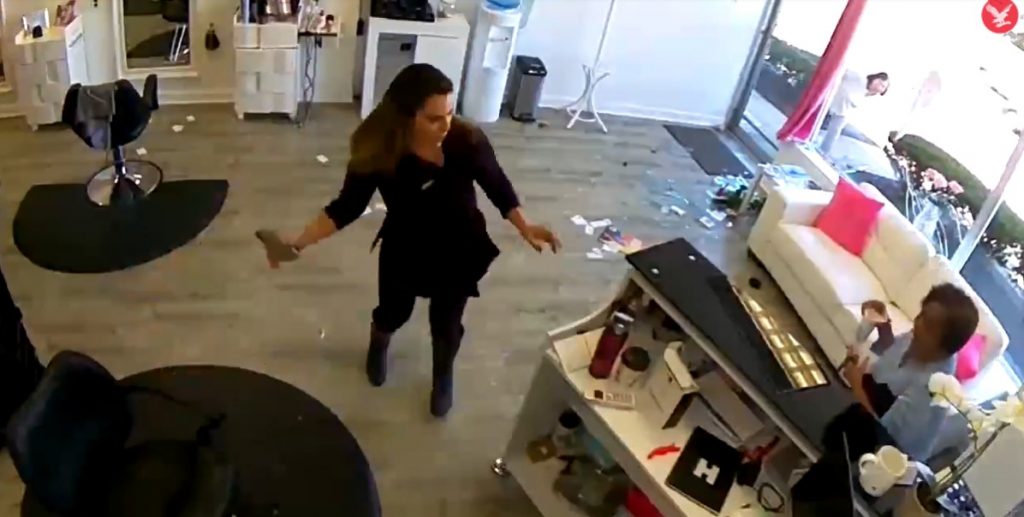 Breaking the window, missing the sitting women, going into the saloon and coming out of saloon was a matter of a few seconds for this lost deer.
Heredia explained her feelings later and told that when she first listened to this crash, she thought the saloon's window was hit by a car. But when she turned back, she saw a wild dare coming towards her.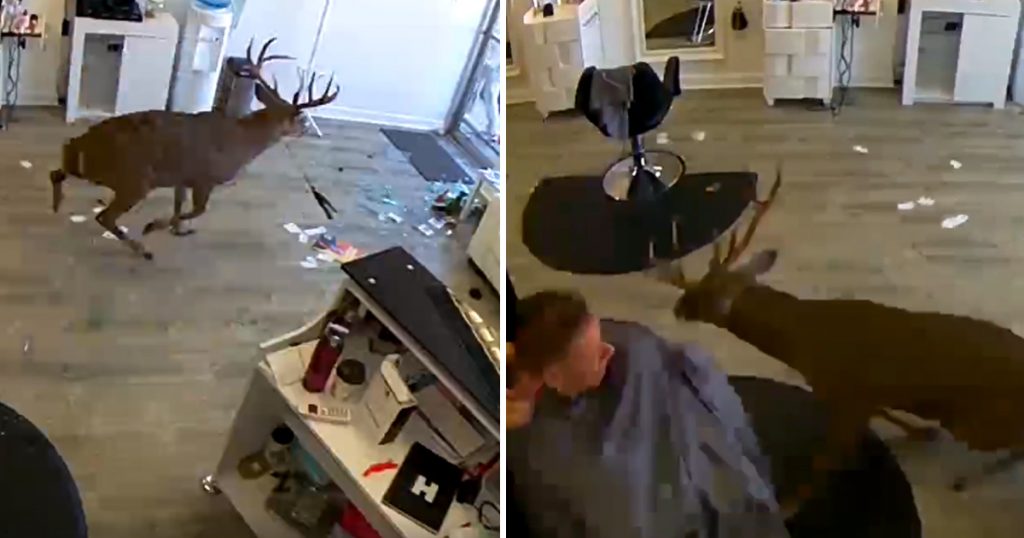 She was cutting her client's hair when this incident happened. She also screamed to close the door, but deer was in a great hurry, it entered and came back within seconds via the front door. According to police, only one client suffered leg and head pain and was taken to hospital for treatment.
Heredia expressed herself as she was amazed that it did not break anything else other than little damage to the front door and window.
Recommended video!
"Footage Shows A Deer Hitting A Motorcyclist In The City"