It's winter. And you know what that means? That's right! Stuffed noses and indoor imprisonment! But if that isn't enough to motivate you to hate this god-forsaken weather, maybe you're one to endorse the cold and clammy environment. And with hot chocolate and warm cozy blankets comes the best part of this season, that is making snowmen.
Who doesn't love snowmen? They're incredibly fun to make and can incite the inner child even within adults. Snowmen have been around since as long as we can remember, and they've now become a trademark of the winter season.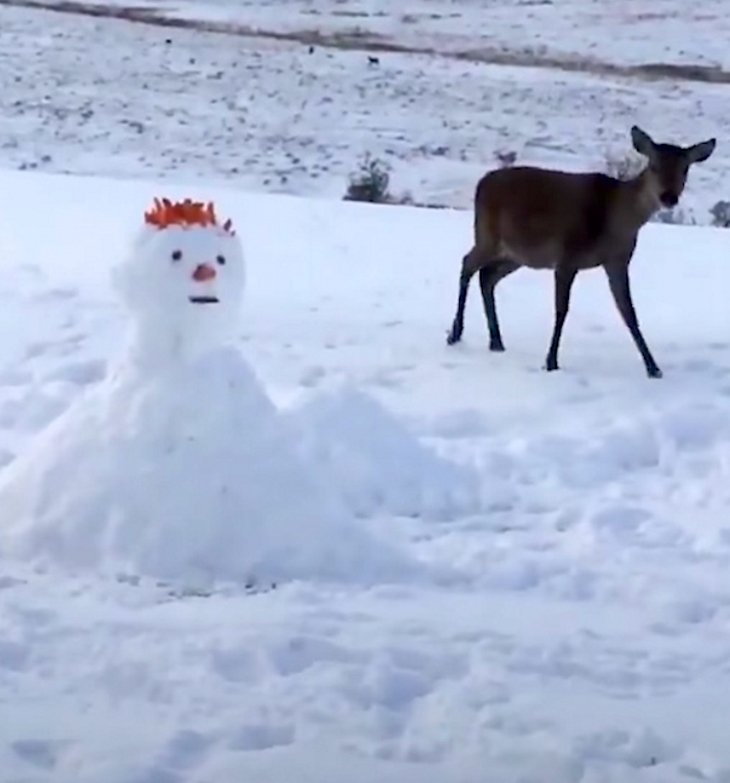 It was one such family enjoying the pleasant weather when their children decided to make a snowman out of the fresh snow. The snowman, for the most part, was pretty normal except for the fact that a curious deer was thinking of eating it at the first available chance.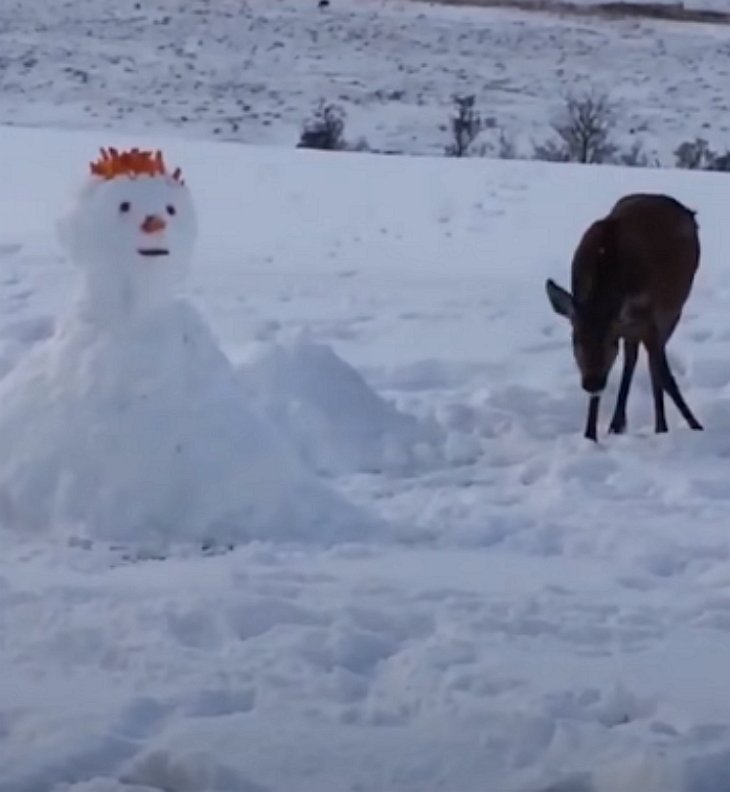 Field and Stream discussion forums have shed some light on deer and their vegetarian diet. They eat almost anything, from carrots to beetroots, as long as they are eating a piece of vegetation.
Farmers from half a globe across have even reported curious and hungry deer sneaking into their fields and munching down on some of the crops. They are herbivores, apparently, and their unusual behavior is further elaborated upon by Sciencing website.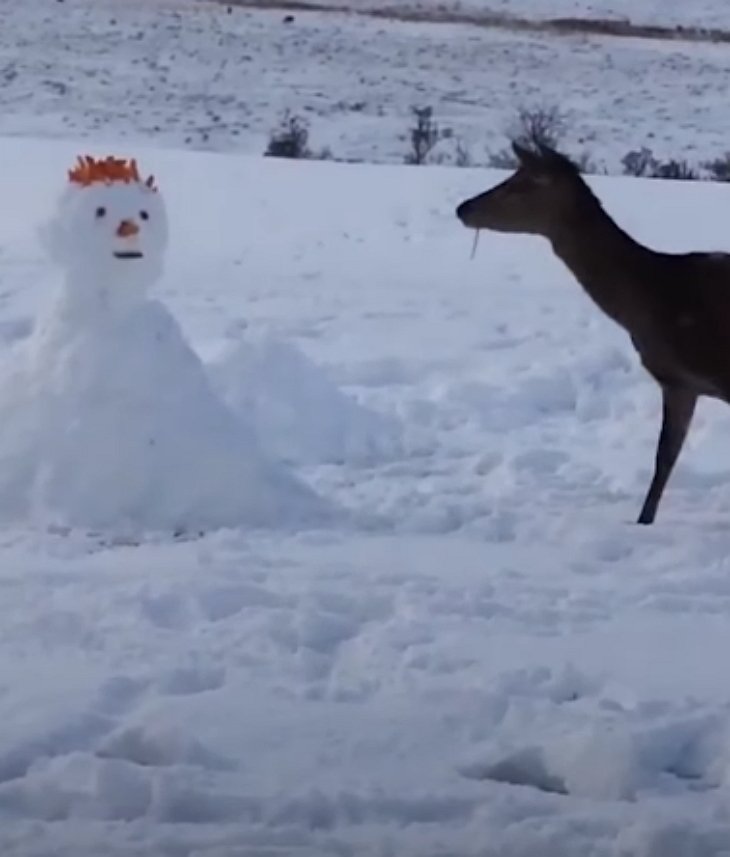 You see, deer love fresh crops. So when they stumble upon a garden or a farm, they just can't help themselves. After all, it's not every day that you strike a goldmine. So we can deem it safe to say that this little gal was justified when she decided to munch down on the carrot jutting out from the snowman's face.
Fortunately, the mother of the children was there to see the animal feast itself upon the tasty nose. However, the deer's senses weren't perfect enough for her to target the smell correctly, so she unknowingly took a huge bite of the snow.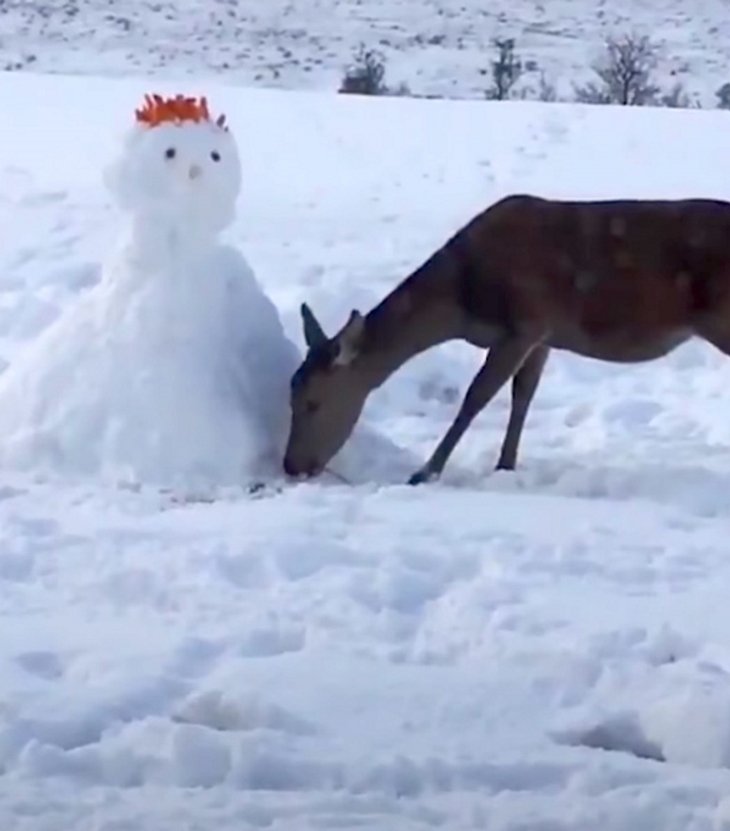 Wait. That doesn't seem right. She thought. Oh right. Got it. She must have thought as she noticed the bunch of carrots jutting out from the snowman's head. Her deer senses tangled, and she chopped off the entire carrot bunch!
Interestingly enough, after the carrots were feasted upon, she still kept taking bites of the snow. Maybe the cool and tasteless essence got her intrigued. Whatever it was, it sure left the mother in shock, and this one will be hard to explain to her kids.
If you loved this inspiring story, we would love to hear from you :)
Follow

@smalljoys_of_life
Enjoyed the article? Check out another interesting story below ▼
---

Share this story with your friends and family!
---