Recently, a tiny dead turtle was found on the shores of Florida beach. What left the world disheartened was that, possibly, the reason for its death is the 104 pieces of plastic that were discovered in its intestine.
The tragic discovery was shared by Gumbo Limbo Nature Center through their Facebook post on Tuesday. Not only this turtle, but every turtle that has been discovered on the shores in the washback season has had plastic pieces in its intestines.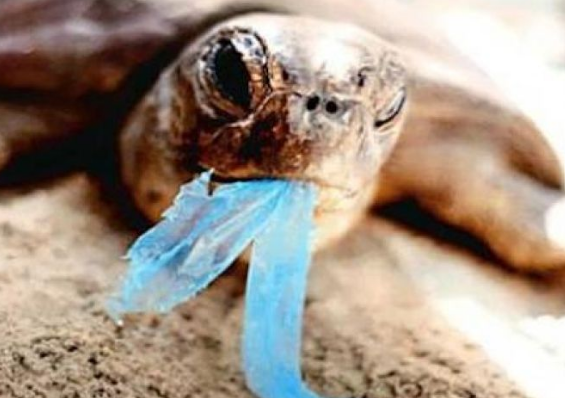 It read, "Not such a happy #TurtleTuesday this week. It's washback season at Gumbo Limbo and weak, tiny turtles are washing up along the coastline needing our help."
Most turtles which got washed back on the shores by the sea used to survive in the past. However, the times are such that most of them are not able to survive and 100% of those in the dead lot have traces and pieces of plastic in their intestines.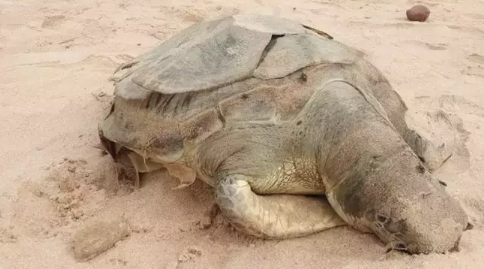 Their post was more of an alarming warning for us to keep the oceans and the Earth at large plastic free because if a turtle that can fit in the palm if your hand can have 104 pieces of plastic in its stomach, what would happen of the larger aquatic species?
The situation is similar all across the globe as coasts of Chonburi, eastern Thailand also found a 5-year-old dead turtle in July. The stomach of this turtle was also full of plastic trash.
Veterinarian Kirin Sornpipatcharoen, who examined the turtle in Thailand, is sure that the reason behind the turtle's death is the consumption of plastic. The turtle might have consumed the plastic pieces since most of them resembled tentacles of a jellyfish and hence suffered a tragic end.
Today is the day when we should all pledge to avoid the use of plastic in every possible form so that we can reduce waste so that this planet can be saved.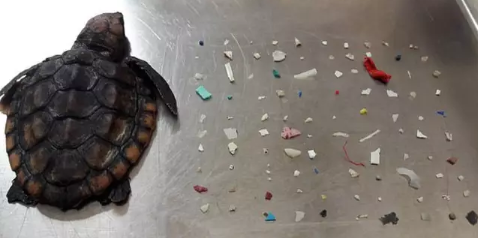 Trust us, we do not need oceans with trash swimming in them instead of fishes or trash islands.
Recommended Video
"Police rescues baby from plastic bag in Georgia"

Share this post with your friends and family :)