LIKE OUR PAGE

Actor David Spade's sister-in-law Kate Spade passed away at her apartment on Tuesday, June 5, at the age of 55. Kate was the wife of David's brother, Andy Spade. According to sources Kate's body found hanging in her bedroom at around 10 a.m. in her apartment. They discovered a note which pointed to "a tragic suicide."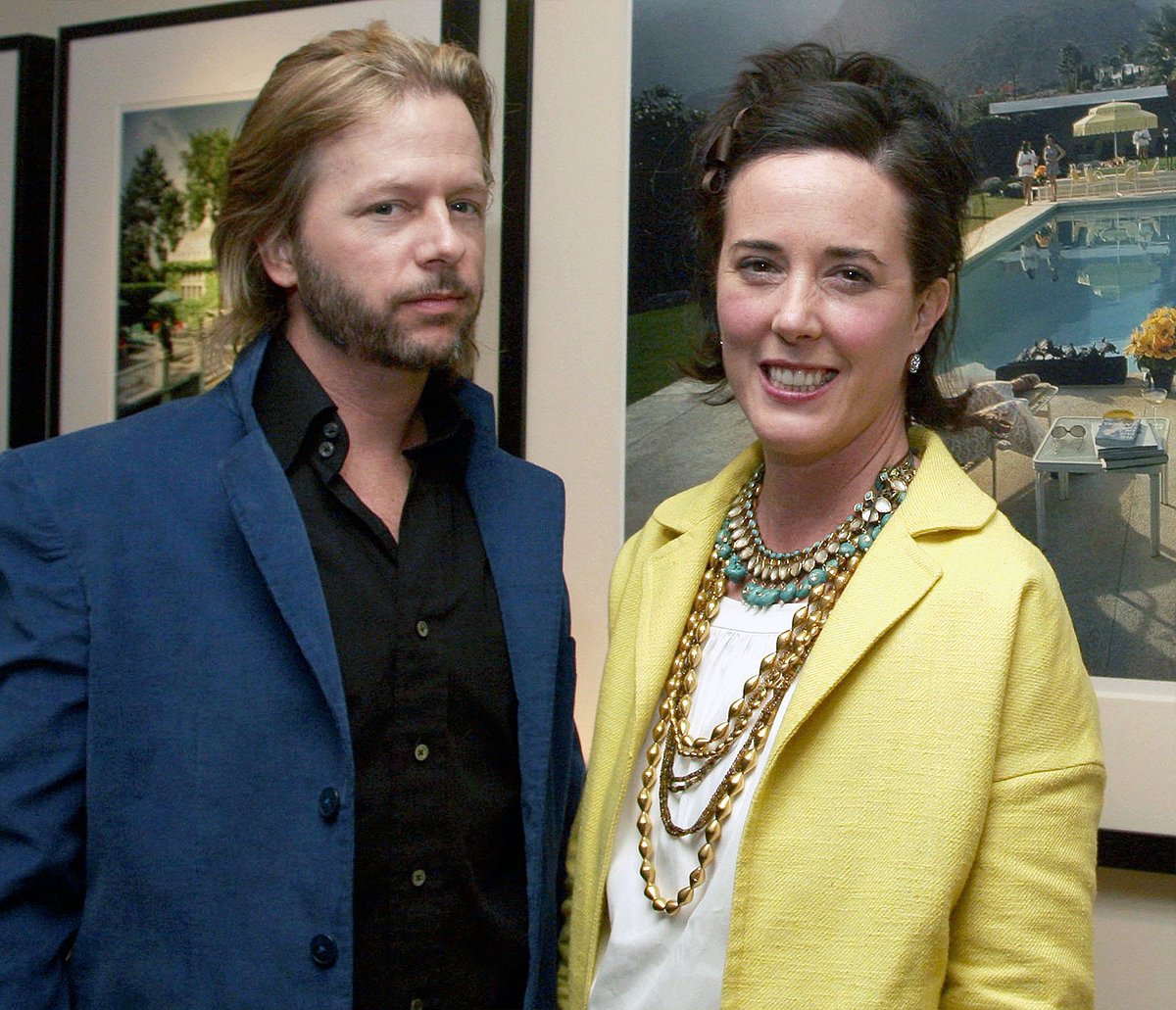 It has not been revealed what was written in the note apart from that it included a message to Kate's 13-year-old daughter. Police confirmed that Kate's husband Andy was present in the apartment at the time of her death but their daughter was at school.
Authorities have no ideas how long Kate had been dead. An autopsy is currently being conducted.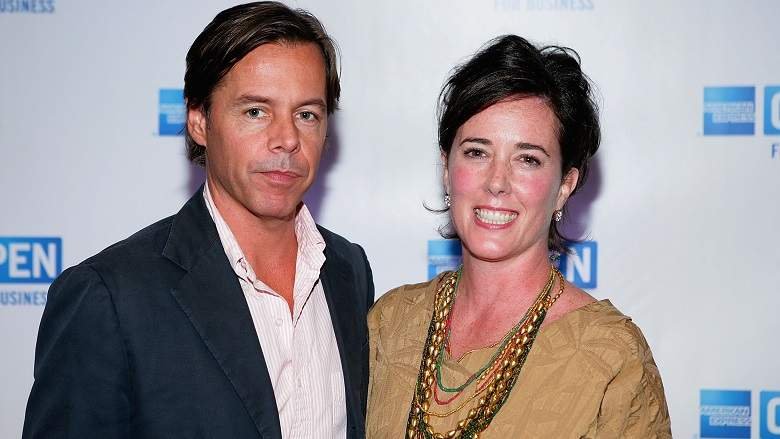 David paid tribute to his sister-in-law through his Instagram post on Tuesday evening.
He wrote: "Fuzzy picture but I love it. Kate and I during Christmas family photos. We had so much fun that day. She was so sharp and quick on her feet. She could make me laugh so hard. I still can't believe it. It's a rough world out there people, try to hang on."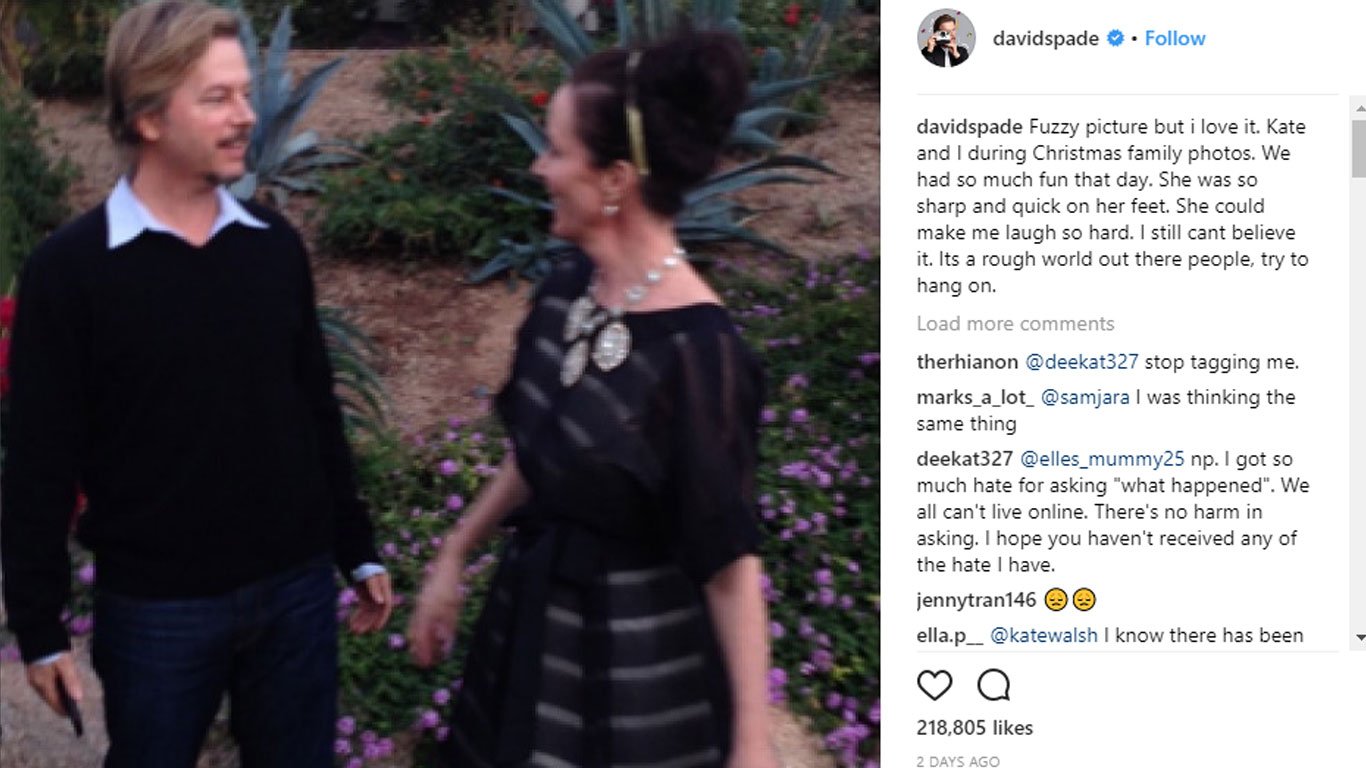 David also shared a photo with Kate from one of his book signing event in his Twitter post with the caption: "Katy at my book signing. I love this pic of her. So pretty. I don't think everyone knew how fucking funny she was… It is a rough world out there people. Try to hang on."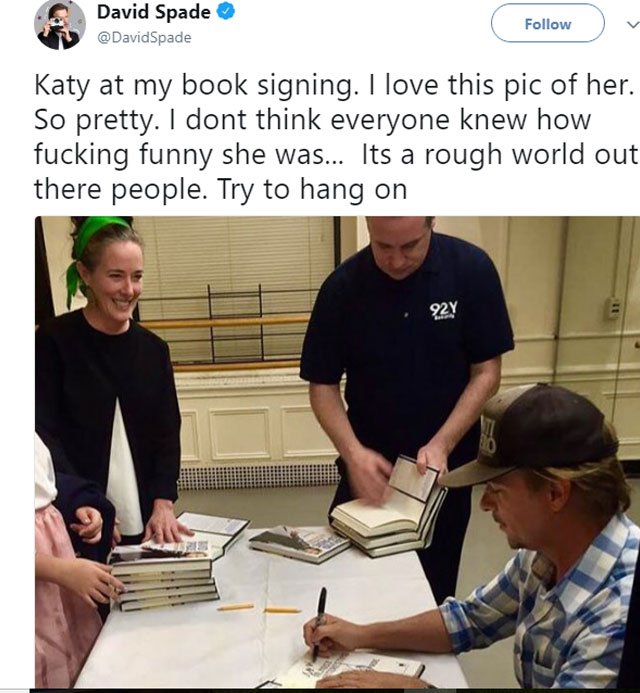 Not only social media users but many celebrities friends also expressed their condolences for the family, including Jessica Alba and Kaley Cuoco.
"Recommended Video – 8 Signs of Depression That You Should Know To Help Friends And Family"
LIKE OUR PAGE