LIKE OUR PAGE

Raising children is always a difficult job, no matter what age group they may belong to. In fact, dealing with children is an art and it doesn't come natural one has to learn it.
There is wide research on how to deal with children tactfully because child psychology has intrigued many, and it is keenly followed by parents all around the world, as they understand how arduous a task it can get.

It doesn't matter whether you have children of your own or not because you must have gotten them as they are pretty impossible to avoid. They may be your younger siblings or children of other people, and even a limited interaction is enough to understand how they are always stubborn on getting what they want. Furthermore, if you don't budge to their demands they can turn into little monsters just like that. Their tactics usually involve screaming, crying or yelling and for a new mom, this can be pretty nerve-racking.
It was nothing different for Sherry White from Berkeley, West Virginia, when her baby started to get the better of her patience, but something happened that truly left Sherry in a state of shock.
Sherry runs her own parenting website by the name of The Messy Christians and that kind of makes her an expert in matters relating to motherhood as her opinion is valued in the parenting circle, but what could have possibly happened that even Sherry wasn't able to understand?
The story can be found on her Facebook page, where she explains the matter in detail. As per her post, she was visiting TJ Maxx with her daughter when she threw a bit of tantrum. Sherry being an expert in dealing with such situations, confidently tried to calm her daughter by the many tricks she knew off. However, one by one, her tricks failed and she started to run out of ideas. Despite her efforts, the situation was getting more and more of her control as time passed, and her heart started to beat fast:
"She was irrational and every parenting trick I had fell to the wayside. My heart was beating fast and I was trying not to lose my cool.

I scooped her off to the bathroom trying to recoup and I realized I was going to have to just hold on and wait for it to pass because she was so far gone.

I continued to try to control the situation but it was beyond my control. That's saying alot because I rarely feel that way in any situation.

Person after person walked passed us and I could feel the judgement like the sun burning a hole in me. I just knew they had to be thinking what kind of brat have I raised because I was thinking the same thing."
The scene her daughter created had gathered much attention by now, and that added to the predicament Sherry found herself in. In the midst of the chaos, the older woman intervened and encouraged Sherry for being patient with the kid, and that boosted her morale to start her efforts anew.
Telling from her experience, the older woman judged the situation to be going nowhere, so she approached Sherry in the middle of the store and told her:
"It's okay, you're doing great."
After appreciating her, she took the matters in her own hand and in just in a few seconds; Sherry's eyes were filled with tears of gratitude.
"I quickly turned away from her before she could see the tears forming in my eyes and falling down my face. Because without knowing it, I needed to hear that. Because I didn't feel like I was doing great. I felt like a total mommy failure with an out of control kid. So, there we were both crying. She eventually calmed down and we continued our shopping. I was hoping I'd see that lady and say thank you, but she was gone."
Luck seemed to be on Sherry's side, because soon afterward her daughter got clam and ended her misery by taking a nap.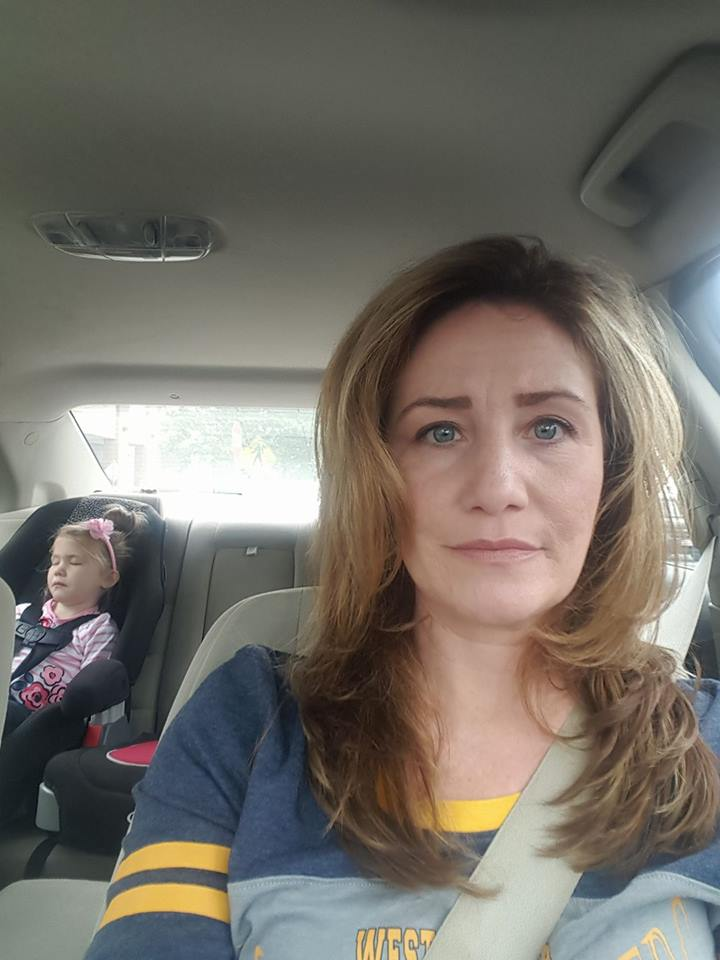 This incident might appear insignificant to many, but there is a great message to take away from it. It shows how meaningful small gestures of kindness can be for others. Whereas most people would have judged Sherry for not being able to control her fussy child, but the old woman stepped in to help her in the tough situation, and it turned out to be a much-needed blessing for her. Hence this shows that if everyone starts supporting others in hard times, it will make the world a much peaceful place without a doubt.
Below is the link for the original Facebook post in full
https://web.facebook.com/themessychristian/photos/a.1019848038151747.1073741829.814612375341982/1095800277223189/?type=3&theater
Tell us what you make of the step taken by the old woman by sharing your thoughts in the comments section below, and don't forget to LIKE US on Facebook.
LIKE OUR PAGE