Indian beachgoers were stunned and shaken as over 150 dead Pacific ridley sea turtles, and one bottlenose dolphin, were washed ashore in Puri-Balukhand, a wildlife sanctuary situated in the Indian state of Odish.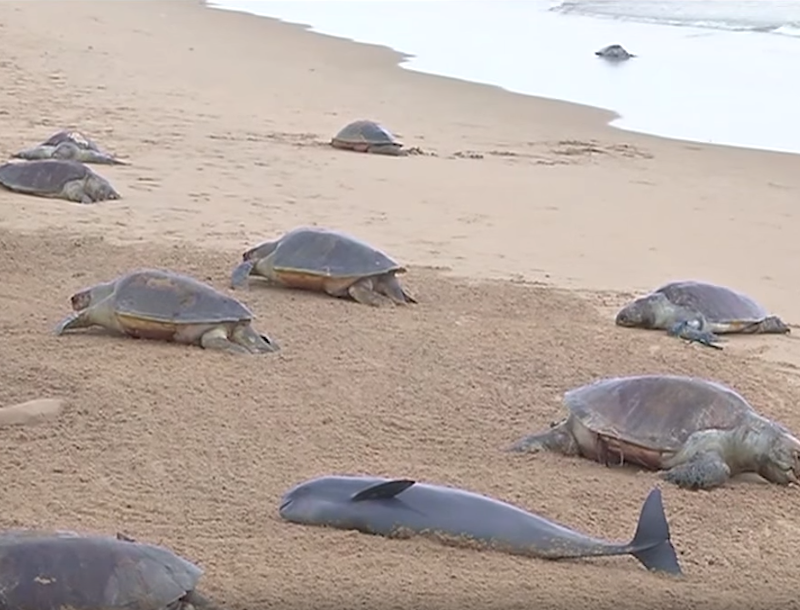 Caters Clips / YouTube
While the case remains a mystery, the reservation rangers have some theories on what caused the downfall of these majestic sea creatures.
"We suspect that the turtles were killed after being hit by the fishing trawlers in the sea," a Puri-Balukhand forest range official, Sarat Chandra Behera, explained to IndianExpress.
See Patnaik's tribute to these magnificent animals in the video below!

As beachgoers began entering the tragic scene, they were horrified to find the once lively beach filled with death.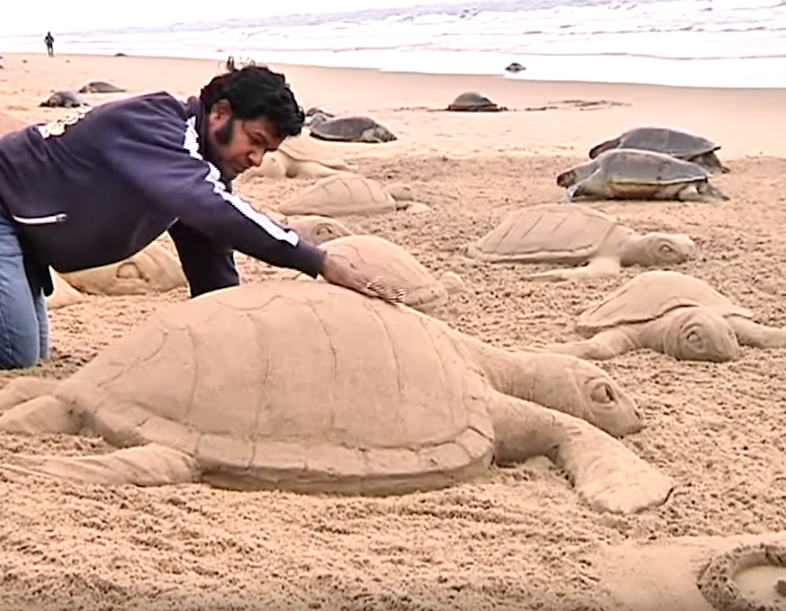 Caters Clips / YouTube
Outraged by the careless actions of vile fishers, the sanctuary is determined to never forget that day and to keep reminding people to take responsibility for their actions.
Because animals' lives are precious and shouldn't be neglected, Sudarshan Patnaik, a sand artist, decided to create tear-jerking sand sculptures to commemorate the dead turtles and the dolphin on the beach.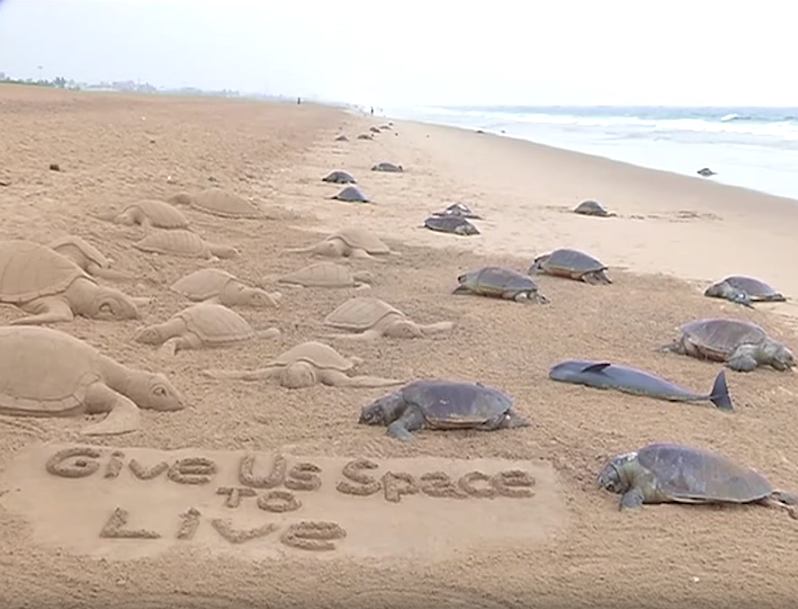 Caters Clips / YouTube
"Today, I found hundreds of dead turtles at the beach. I felt sad to see such a huge number of dead turtles," the artist said.
What do you make of this sad event and the sand artist's sculptures? Let us know in the comments below and don't forget to SHARE this story.
Recommended Video!
"When Farmers Found Out The Reason Behind 'Why Rooster Doesn't Return To The Coop', It Broke Their Hearts"
Enjoyed the article? Check out another interesting story below ▼
---

Share this story with your friends and family!
---