Some people have short lives, but they are born to leave an impact on others' lives. Such is the story of Matthew Robinson, who was born on September 23, 1988. Due to deficiencies faced in the womb, Matthew was born with multiple disabilities, and the doctors were unsure if the kid would survive for more than a few hours. But the faith of his parents, Ernest and Anneke Robinson didn't fade.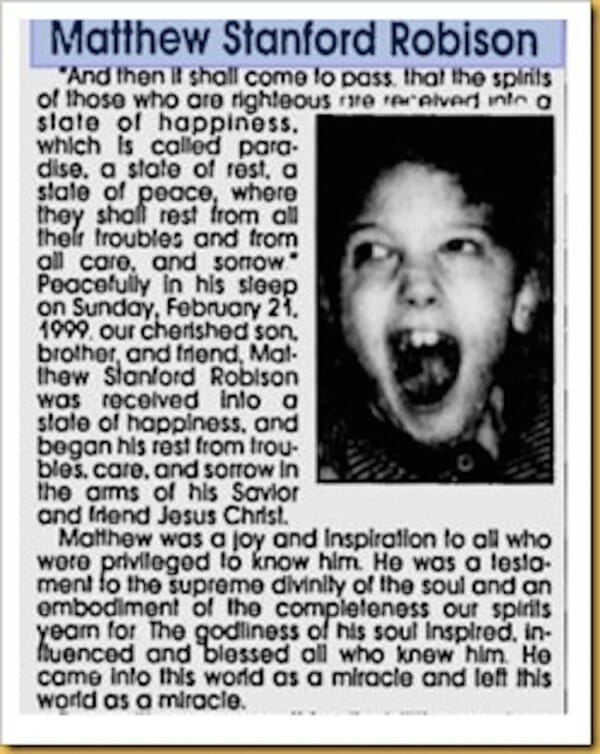 The extraordinary courage of the child and immense support, love, and care of the family helped him in leading a happy life of 10 and a half years. Matthew was born blind and paralyzed neck down. It was the love for their child which gave his parents the strength to support him.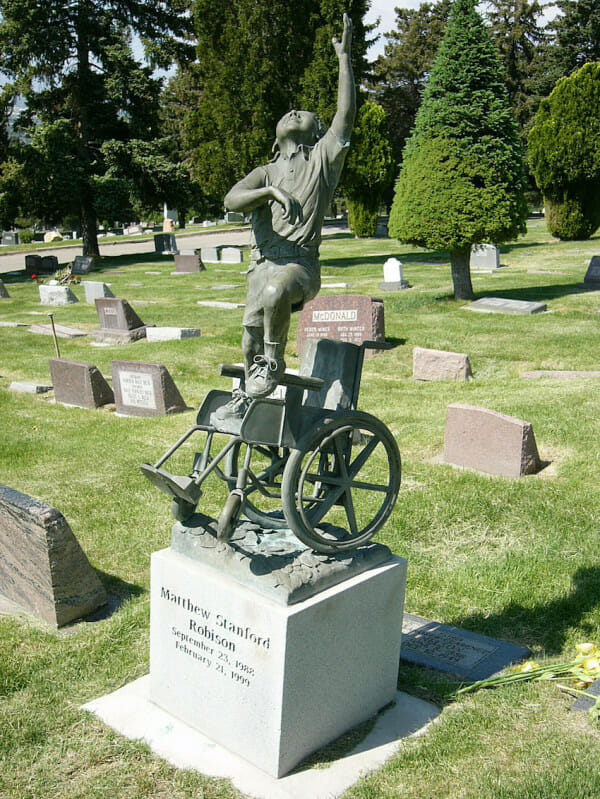 Not just his parents, the kid was an inspiration to the entire community. Even though he could only speak a few words, he always wore a pleasant smile.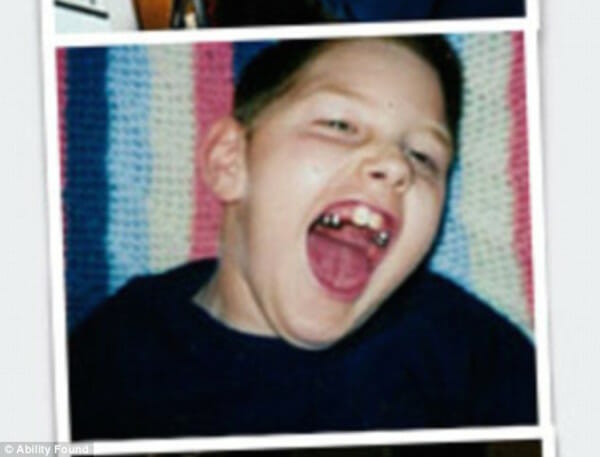 In the year 1999, Matthew died in his sleep. Though one cannot even imagine the grief of his parents, they didn't forget the hope their child brought with himself. They wanted his tomb to be seen as a symbol of hope, not despair. They wanted to make a unique tombstone for their extraordinary child.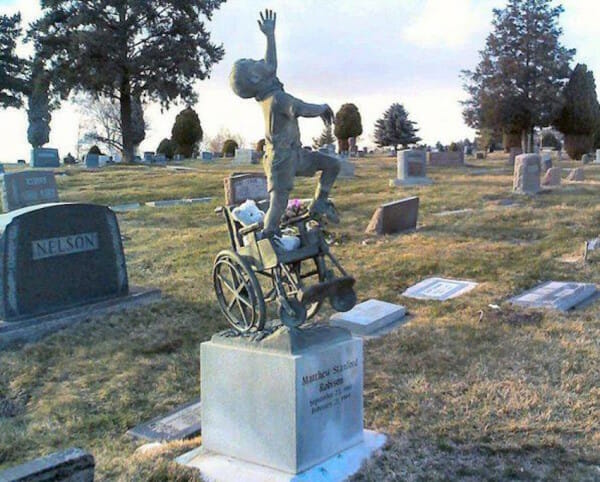 In 2000, Ernest Robinson created a unique tombstone for Matthew which stands tall in the Salt Lake City Cemetery.  Matthew's tombstone has a sculpture of Matthew taking a leap from his wheelchair towards the sky. It depicts, "Free from his burdens". The sculpture looks as if it will come to life the very next moment.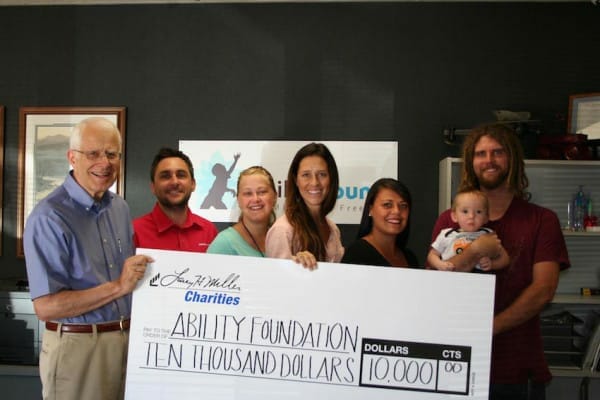 Nothing good comes out of grieving upon the loss of loved ones. And, therefore, Matthew's parents decided to give hope to the world. Today, his tombstone is visited by millions of people seeking hope and light. His parents also established a charity for disabled children who lack financial resources.
"Recommended Video –"If You Ever See A Quarter Resting On Top Of A Grave Stone, Don't Touch It"

If you like our post, we would love to hear from you!
Enjoyed the article? Check out another interesting story below ▼
---

Share this story with your friends and family!
---