Superheroes form a big part of growing up even if one isn't into comics. After all, there are the cartoon shows and movies, not to mention the various TV series that are popping up left and right.
And who doesn't want to become a superhero? Flying up in the sky, beating up bad guys, and shooting powerful blasts of energy. These just capture the imagination like no other.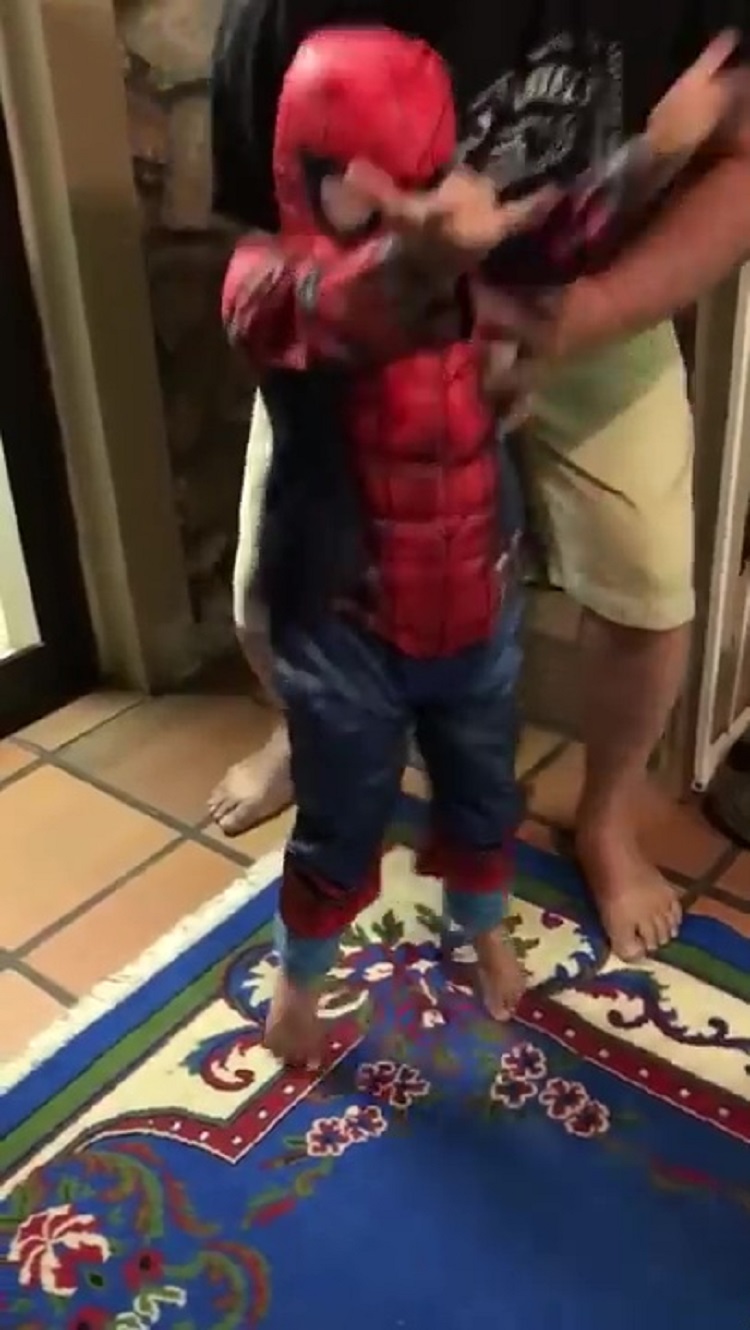 But perhaps one of the most loved superheroes of all is Spider-Man. From the iconic "With great power comes great responsibility" line to Peter Parker's gawky awkwardness as he struggles through life, Spider-Man is the superhero of the masses. Aside from being easy to relate to, it's hard not to like him as well. The snappy humor he shows even as he fights bad guys will always bring a smile to one's face.
So it's no wonder that a lot of kids want to emulate the friendly neighborhood web-slinger. It's also a plus that it's easier to source Spider-Man costumes.
One dad from Piketberg, Western Cape in South Africa gave his son the joy of feeling what it was like to be the Spider-Man, even complete with sticking to the walls and crawling on the ceiling.
Watch the video below to see Spiderman in action!
August Koch, the dad in the video, explained:
"I came from a friend's birthday on a Sunday afternoon to visit one of my lifelong friends Ben on the farm he runs. As I got there, a little Spiderman figure was clinging to the glass entrance door, only to discover it is a little boy with his dad holding him up from behind. I loved it and said he must show me how Spiderman flies. I got my phone out and the video you saw is the first and only take. Such a treat!"
The video shows Koch's son in full Spider-Man regalia and even shoots imaginary webs at the walls. Koch expertly synchronizes all those movements to make it seem that his son really is the web-slinging superhero.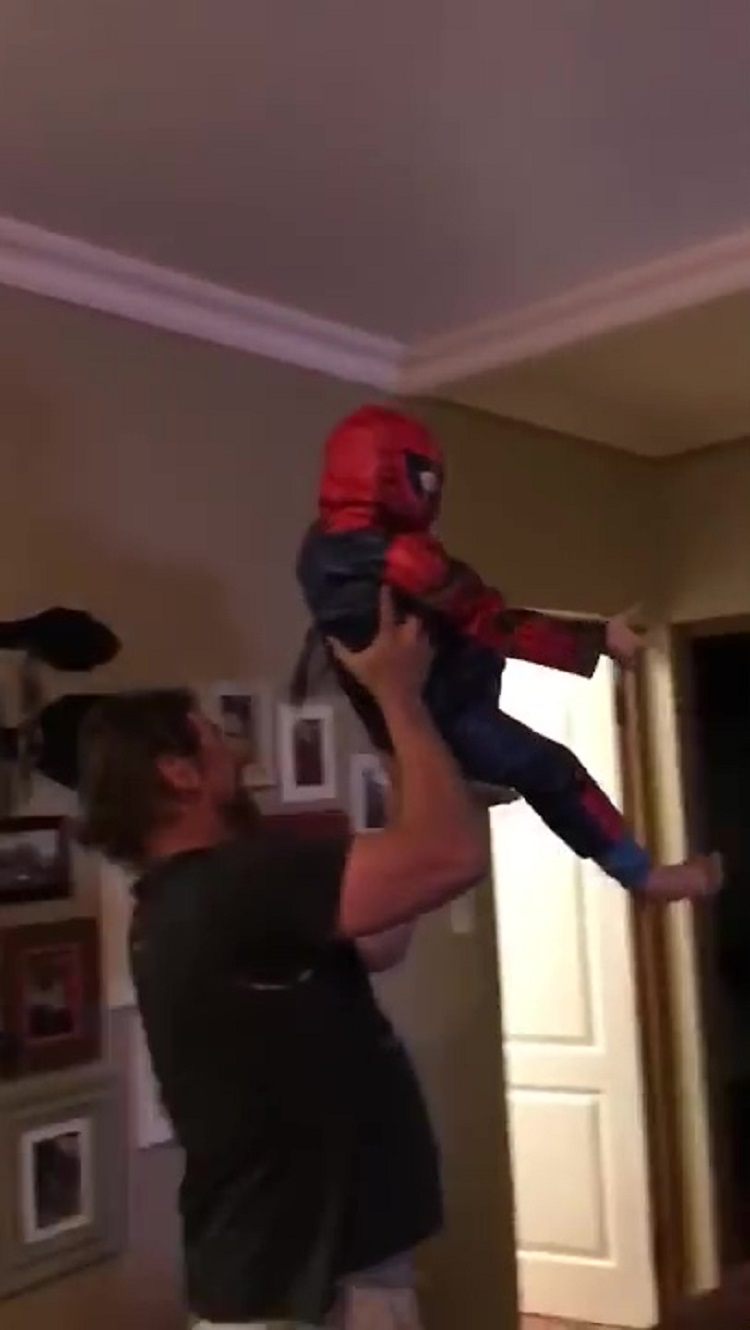 It was a great way for father and son to bond and for sure, Koch's son will remember the moment with fondness long after he's grown up. And for all we know, maybe, deep inside, Koch was wishing that his dad had done something similar when he was a kid!
Recommended Video!
"Dad Of The Year- What Dad Can Achieve While Spending Time With His Gymnast Daughter"
Enjoyed the article? Check out another interesting story below ▼
---

Share this story with your friends and family!
---