You must have seen various dancing moves by many talented people, click the play button on the video below, and watch another series of entrancing dancing moves.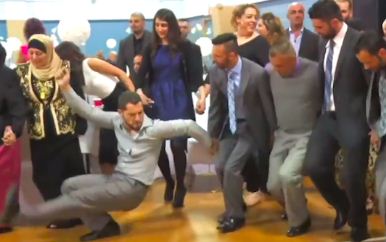 Whatever be the occasion, a wedding or a festival, dancing becomes the favorite mode of expression for people. What is the better way to celebrate an occasion and to express joy than to grooving on the beats of your favorite song?
The group of people in the video given below seems to be doing the same thing, but their method of grooving might just entrance you.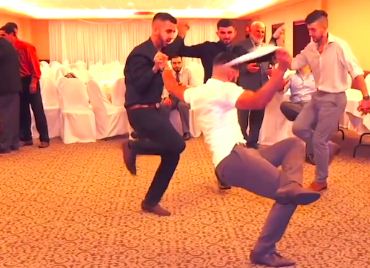 So, the video was compiled by many clips, which were shot at many Arab functions. The first clip features an Arab wedding, and the groom is in the lead, dancing the dance form called 'dabke', along with his friends.
▼ Inspired Bonus Video ▼
"Recommended Video –"Adorable Toddler Shows Off Her Dance Moves And Wins The Internet"
Dabke is a derivative of an Arab word, which means 'stamping the feet', which is what the dance is all about.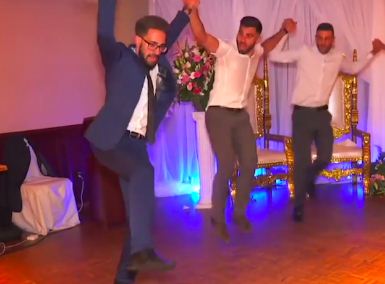 As soon as the music starts playing, in this case, the drum beats, the men start to stamp their feet on the ground, with one of them taking the lead. Their feet move in perfect coordination, and the group occupies almost all the room as they dance in a circular formation.
Not only is this Arabic dance form entertaining to watch, but it is also lively as well, no doubt people of Lebanon, Syria, Jordan, Palestine, and Iraq still do it.
Share it with your friends and family.
"Recommended Video –"Mr. Joyous, A Student With Down Syndrome Jumped And Danced When It Was The Day Of His Graduation"
If you liked this post, we would love to hear from you:)
Enjoyed the article? Check out another interesting story below ▼
---

Share this story with your friends and family!
---