Bulldog has been known for their aggressive behavior and dominant nature. These characters are only what made the bulldog so famous among the people.
Watch this adorable video of this bulldog showing tantrums: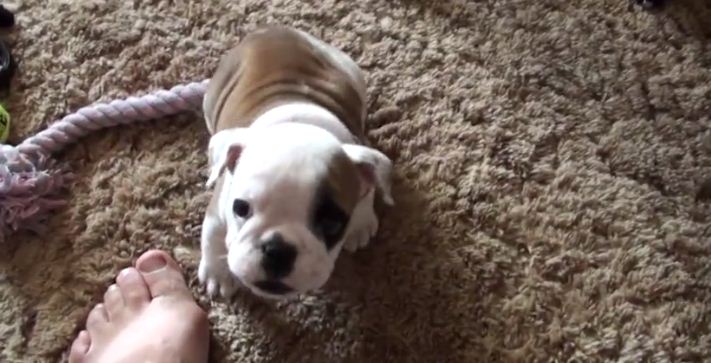 When they were bred originally, baiting and herding were the primary purposes of this bulldog.
Bulldogs have an instinct of dominating their pups, and they have been found to dominate even humans as well.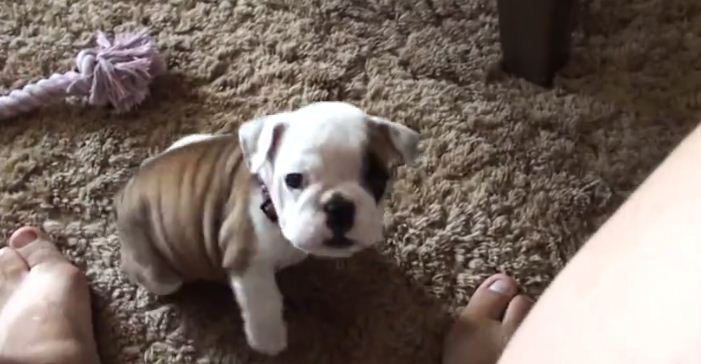 And their dominant characteristics can be seen in the animals too.
In a video that has recently surfaced over the internet, it is understood that and adorable bulldog puppy gets angry after his owner teased him for a while and started barking in the cutest possible way that you will ever hear.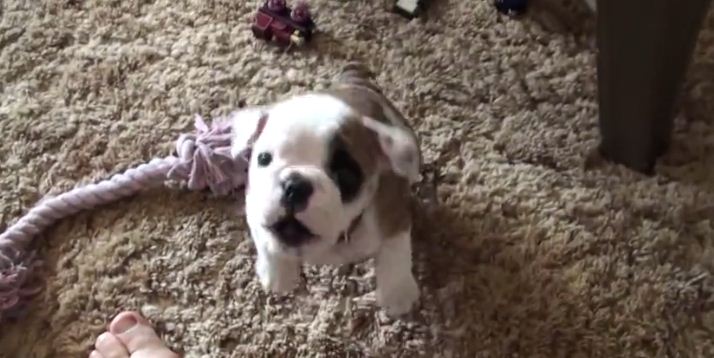 The bulldog can be seen staying firm with his aggression and barking at his owner but only squeak coming out of his mouth — the poor little fellow than shakes his head and grows to back up his statement.
Regardless of how angry he tries to portray himself, the cuter he gets.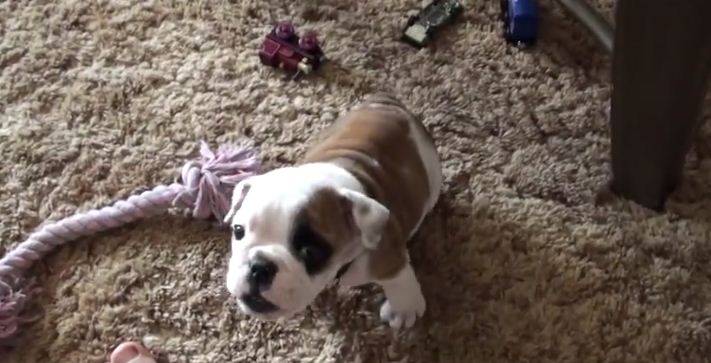 In the video, it can be found that the puppy doesn't care about his age or size; all he cares about is his anger, which he is trying to show to his owner in the cutest way possible.
Through this cute video, it can be learned how courageous and determined bulldogs are.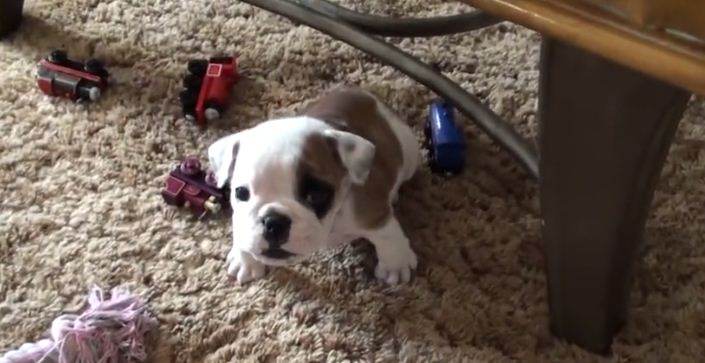 It has even been rumored that bulldogs even used to scare off lions with the help of the immense courage that they possess. One fine day, the little puppy will be big enough to scare off humans with his beastly bark.
Bulldogs are one of the best pets that you will ever find. They are cute, angry, funny, and highly loyal at the same time.
Share this post with your friends and family!
Recommended Video!
"Puppy Digs Hole In Sand, Gets Angry When The Ocean Fills It Up Again"

Don't forget to ▼LIKE US▼ for more inspirational stories:)