On Saturday night, May 23, a man wearing a balaclava was recorded while trying to rob a fast food eatery Cozy Corner Drive-In in Santa Ana, California.
In the CCTV recording, the man is first seen demanding cash from the female employee. His hand is placed inside his jacket pocket, making it look like he's carrying a gun.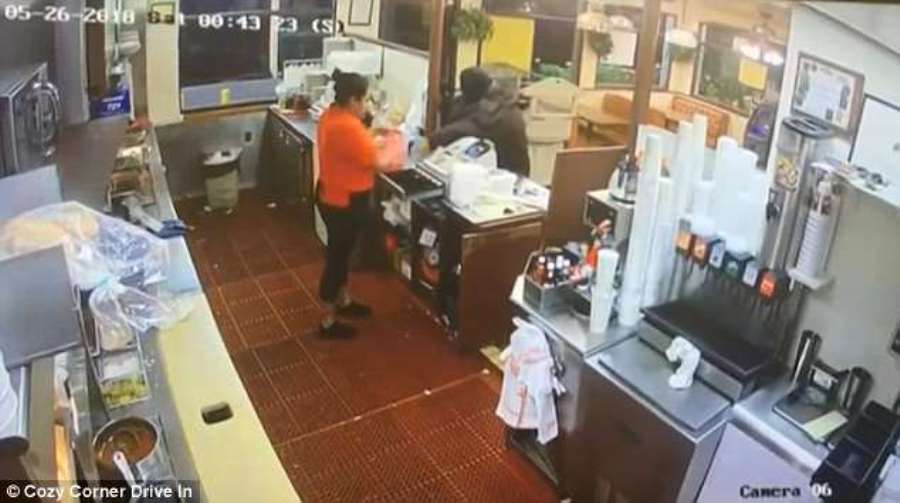 Then, as the employee complies with his demands, the robber gets shot through the drive-through window by a person driving a silver sedan.
While the bullets did hit the robber, they only missed the staff by inches. There was also a fair amount of damage done to the cash register, window, counter, and drinks machine.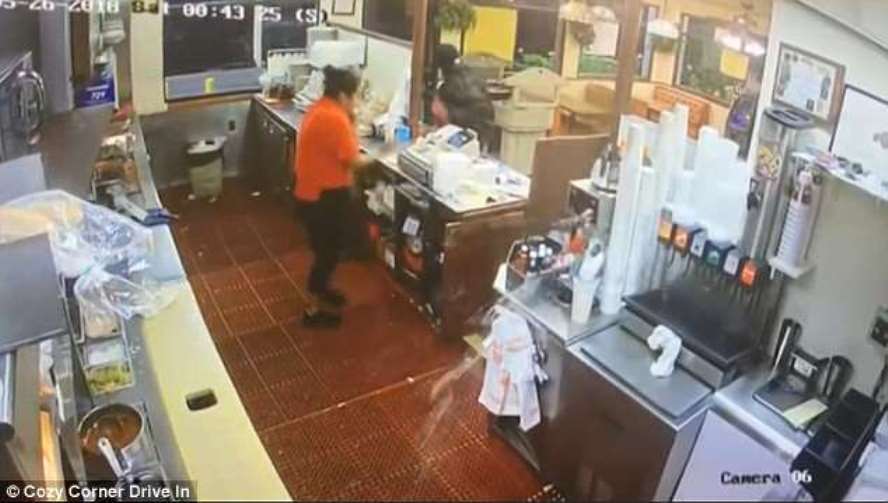 The alleged robber was 60 years old and was hit in the torso twice. He made it out of the store with the stolen $274 but collapsed right after exiting. He was then arrested by the police upon their arrival.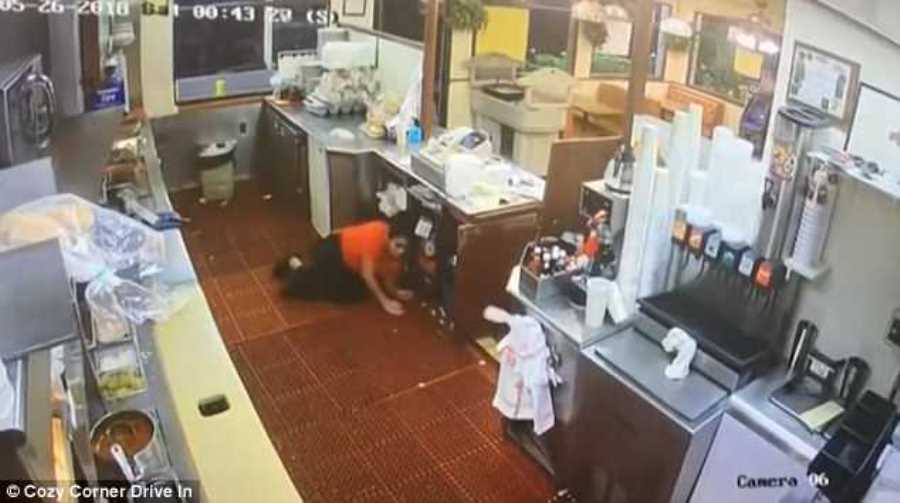 While Francisco Rey, the manager of Cozy Corner, is happy that the staff didn't get injured and that the money was recovered on the spot, the police are determined to hunt down the shooter for assault with a deadly weapon.
Check out the video below and find out what happened
While the shooter did prevent the robbery from being carried out to the end, he would likely be prosecuted for assault and fleeing the scene if caught.
The outlet remained open for business on the same day, and the staffs were obviously still shaken by the incident.
What do you think of this incident? Let us know in the comments below and don't forget to SHARE this story on Facebook!
Recommended Video!
"Father disarmed gunman in Nashville"
Enjoyed the article? Check out another interesting story below ▼
---

Share this story with your friends and family!
---