The World is full of different cultures, languages, traditions, customs, and rituals. Every country follows its own laws, traditions, rules, and specific features that might seem strange and even shocking to the people of other cultures.
We might all be more similar than we are different, but that doesn't mean there aren't significant differences in the way we go about our lives.
For example, did you know that women in India can marry a tree? And it's not because they are crazy about nature. Or that in South Korea babies are considered to be one year old at birth? Or that Australia fines its citizens that don't show up to elections?
Our world is unique and totally amazing, and we share some crazy things that are normal in other countries.
1 In India some women marry to a tree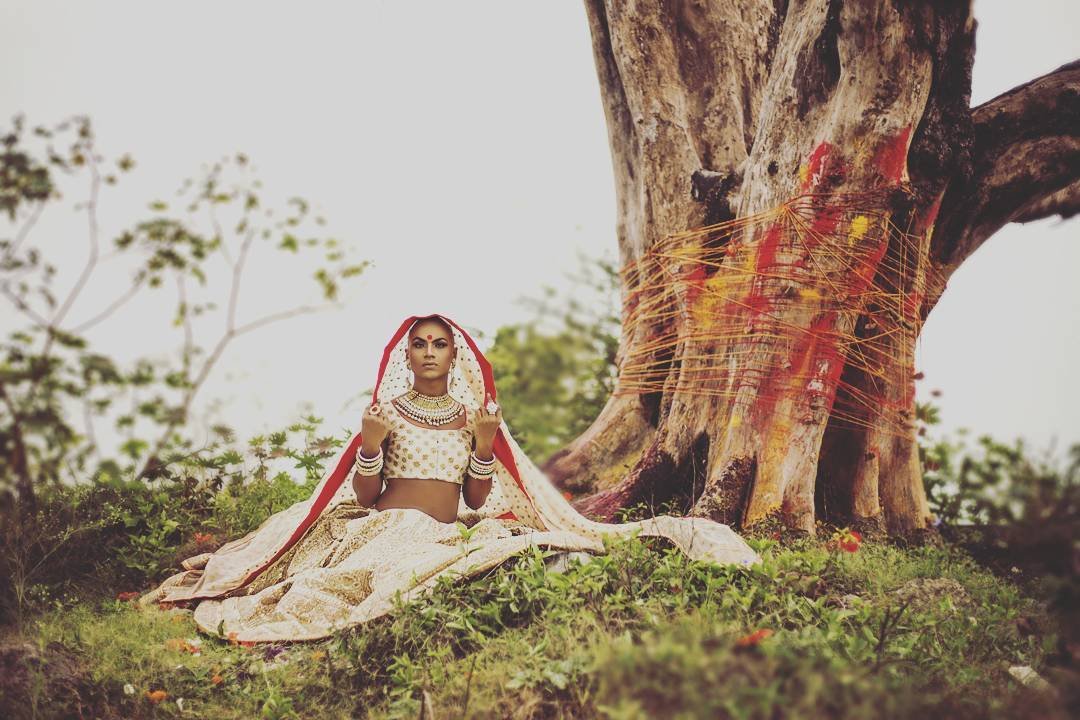 What is so interesting about Indian weddings? It turns out that Indians pay special attention to astrological compatibility. If a bride is born "manglik," or Mars-bearing, she is considered to be cursed and cause an early death to her husband. According to an old Hindu custom, the only way to break curse for a bride is to marry a peepal or banana tree! Yes, a tree!!! The tree is then destroyed, and the curse is broken. A bride can also marry a silver or golden idol of the Hindu God Vishnu.
2 Sundanese people in Indonesia sometimes use banana leaves instead of plates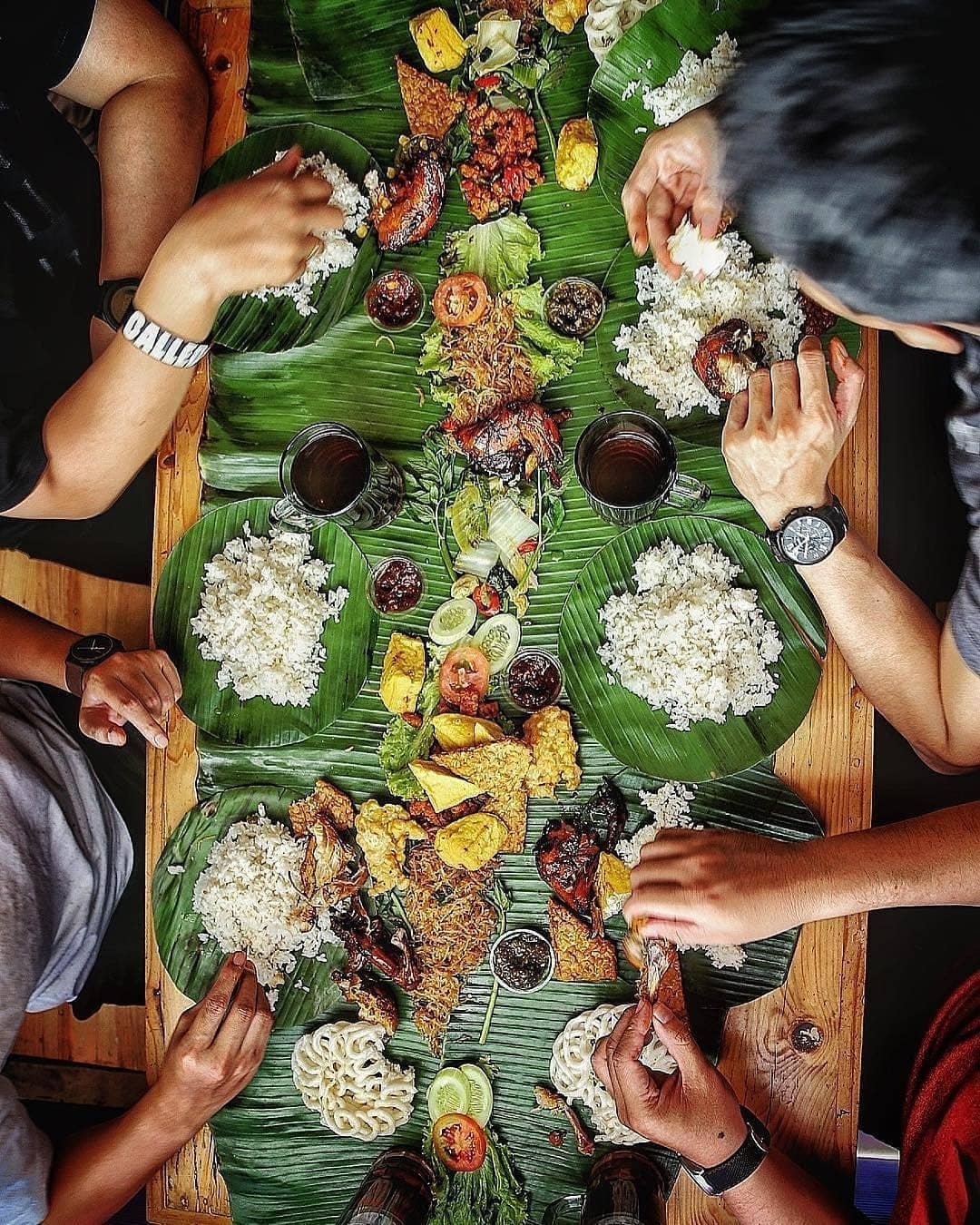 In some parts of Indonesia a banana leaf serves as a plate for several people at once. Sundanese cuisine is the cuisine of the Sundanese people of West Java, Indonesia. It is one of the most popular foods in Indonesia. Sundanese food is characterised by its freshness, the famous lalab eaten with sambal and also karedok demonstrate the Sundanese fondness for fresh raw vegetables. Unlike the rich and spicy taste, infused with coconut milk and curry of Minangkabau cuisine, the Sundanese cuisine displays the simple and clear taste, ranged from savoury salty, fresh sourness, mild sweetness, to hot and spicy.
3 Newborn babies in South Korea are considered to be one year old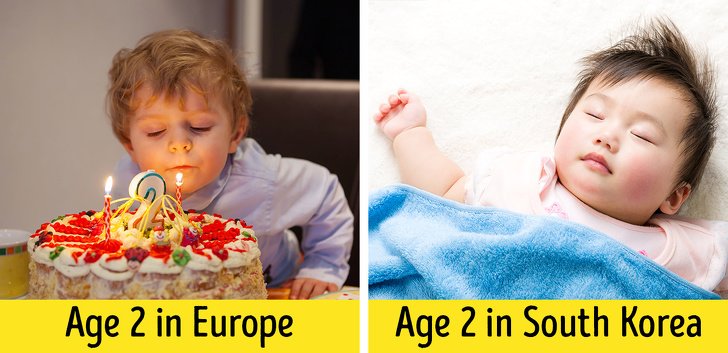 For hundreds of years, Koreans have used a different method to count age than most of the world. It's sometimes referred to as lunar age, nominal age, or East Asian age reckoning, but in Korea, it's just called Korean age. . A person's Korean age goes up a year on new year's day, not on his or her birthday. So when a baby is born on Dec. 31, he or she actually turns two the very next day.
4 A metro passes through a block of apartments in China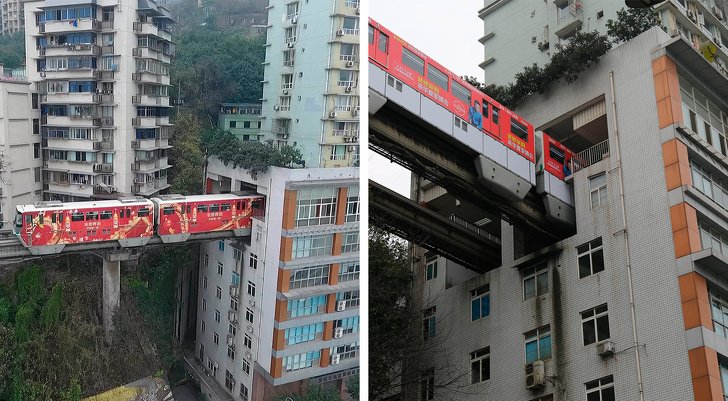 Architects and planners in a Chinese city have designed a novel way to make space for an essential train route – by building it through the centre of a block of flats. The unusual train track passes directly through the 19-storey residential building in the "emerging mega-city" of Chongqing, located in the south-west corner of the East Asian nation.
5 Fast food restaurants in the Philippines sell huge portions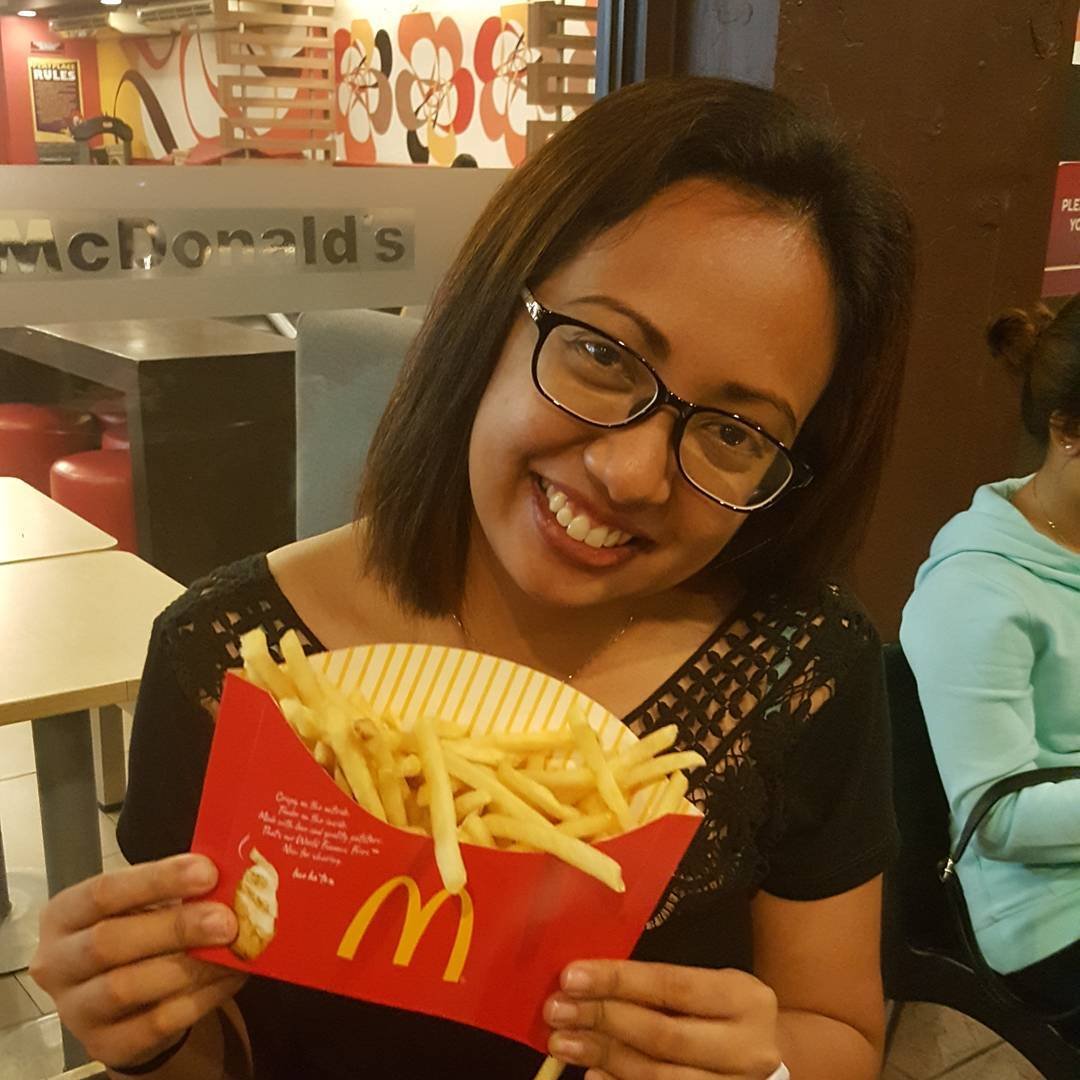 The reason is not because Filipinos are gluttonous, but because many people like to have lunch in the company of friends. There is even a special word for these gettogethers, barkada. So don't get surprised if you see a portion of French fries for 6 people on the McDonald's menu in the Philippines.
By the way, there is a similar situation in Saudi Arabia where fast food restaurants are set up for big families. For example, you can easily see a basket of chicken wings that will be enough for 10-15 people on the menu at the local KFC.
6 A whole family can fit on one motorcycle in Pakistan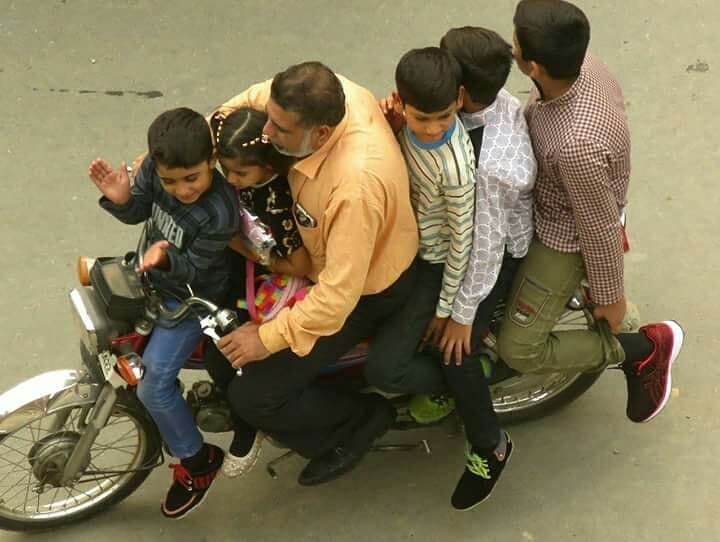 This situation is neither safe nor comfortable, but it can be seen pretty often in Pakistan and many other countries. These photos are usually laughed at on the internet, but they are actually something we should think about. Sometimes poverty gives people no other choice than to do strange and often dangerous things.
7 Egyptians have a completely different concept of traffic rules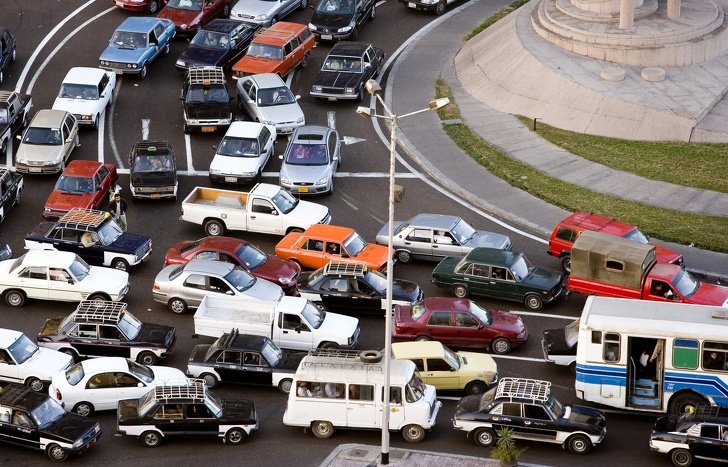 Even experienced drivers will find it hard to understand the principles that are used by Egyptian drivers. Never-ending noise from horns and chaos reigning on the road, these are the main distinguishing features of Egyptian roads and highways. You will find it incredibly difficult to drive and navigate on local roads because local drivers are distinguished by aggressive driving style.
8 People in Italy arrange battles of oranges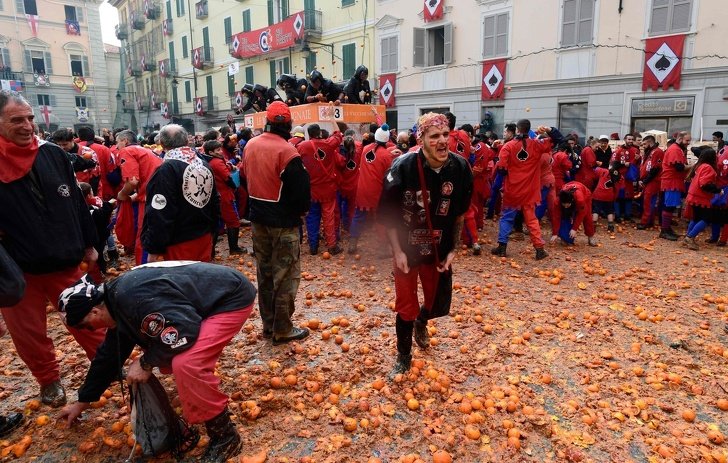 The ancient Roman town of Ivrea is like every other town in northern Italy. Tourists come and take pictures of the castle (built in 1357). Locals cheer on their football club, A.C.D Montalto Ivrea. Old Italian men do old Italian men things, like nap and play draughts. But for three days every February, Ivrea's quiet, hardworking people gather into nine tribes, don helmets and body armour, and hurl fruit at one another with extreme aggression. For these three days, a festival known as 'The Battle Of The Oranges' engulfs the city.
9 Residents of Great Britain need to buy a separate TV license for each TV set at home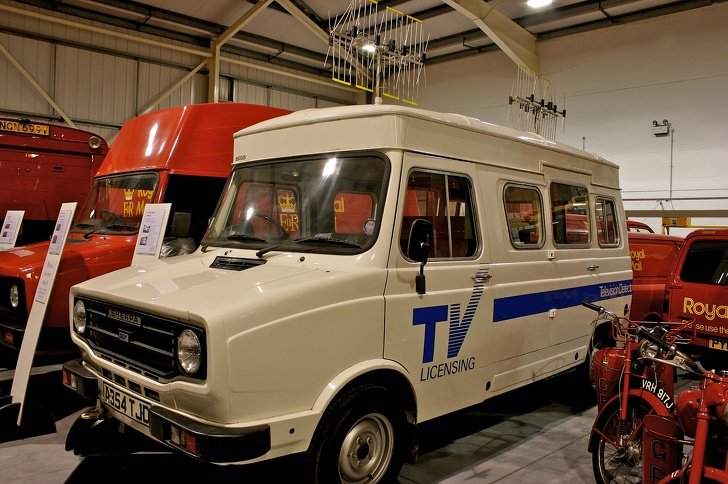 BBC is public television and is funded by licensing fees paid by citizens who have TVs and other devices where they can watch live broadcasts like computers, laptops, smartphones, tablets, and even gaming consoles.
This license costs £145.50 per year and residents either have to buy it or to reject it with a written application explaining their reason for not watching TV. Otherwise, they could be slapped with a huge fine. It is impossible to reject the service and watch TV programs illegally — there is a special service called the Enforcement Division (you can see the retro car from this service in the above photo) that will come to your home without warning and check.
10 There is a church tax in Germany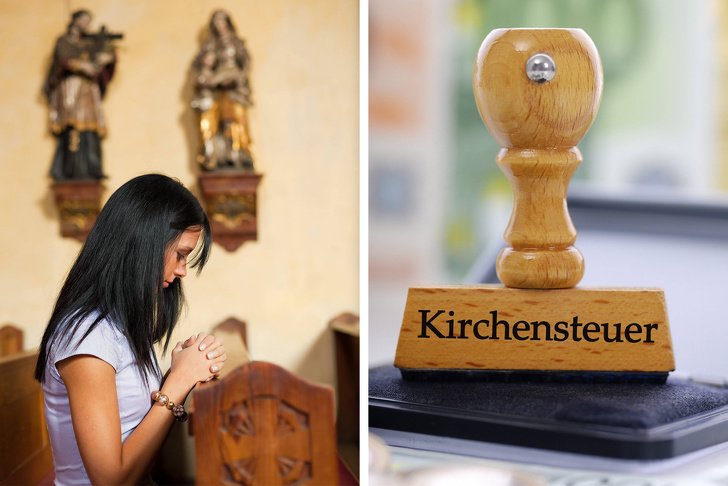 German Church Tax is almost as controversial as the much-hated Rundfunkbeitrag public TV tax. From the outside, most people would consider Germany to be a broadly non-religious, modern, secular state. However, the reality is that even though the number of active members of the church, especially amongst the younger generation, continues to decline, the church and state are very much intertwined.
In Germany, both the Protestant and Catholic churches, as well as Jewish denominations, are legally empowered to collect taxes from their members. This is administered by the Finanzamt, which in turn takes a small administration fee from the moneys collected.
Recommended Video – "The Plastic Surgeon Who Made His 'Perfect' Wife"
Enjoyed the article? Check out another interesting story below ▼
---

Share this story with your friends and family!
---