LIKE OUR PAGE

I don't know how it feels to be a refugee. To be a person who is an immigrant in a foreign state for one reason or the other. But this is the story of one woman who spent 11 years as an immigrant in Australia and the misfortune that befell her.
The mother of eight had flown back to her native home in East Africa to attend the funeral of a recently deceased relative.
Sometime in 2015, one Noela Rukundo was just unwinding in her room when her husband gave her a call. She didn't think anything of it at the time and when he suggested that she steps out of the hotel for some air, she unwittingly obliged.
When Noela stepped out of the hotel, a strange man toting a gun approached her and forced her into a waiting car and drove her into a remote building.
When she put two and two together, she realized that she had been taken captive.
The Kidnappers inquired why their 'boss' had put a hit on her. They further asked what she had done to the guy to deserve such treatment.
Noela was seriously freaked out. She didn't have any idea of whatever it is they were talking about.
Desperate for answers, the kidnappers decided to call the man who had hired them to take out Noela. They proceeded to put him on speaker phone. The voice coming from the other end sounded all too familiar. It was her husband's!
This is how the story unraveled…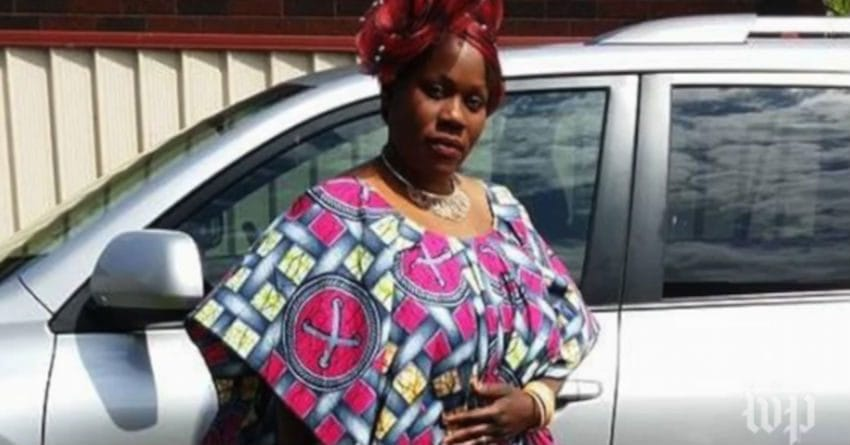 Back in 2004, Noela, who has been blessed with eight children immigrated to Australia as a refugee. A man called Balenga Kalala would later join her and soon the pair got married.
In January of 2015, Noela Rukundo flew back to Burundi to attend the funeral of her late step mother.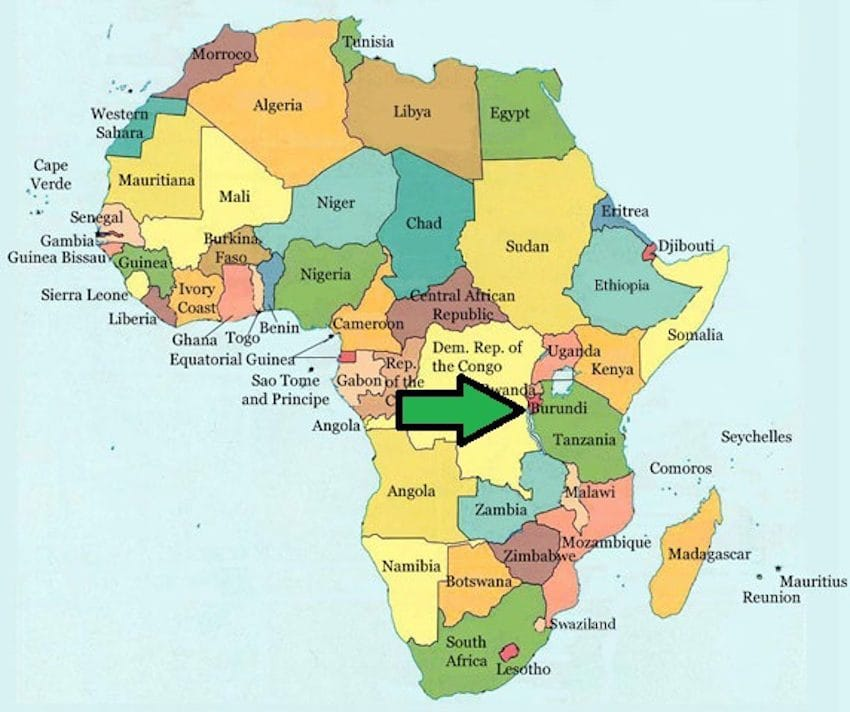 While chilling in her room, Noela received a call from Balenga, who suggested that she step out of her room to get a breath of fresh air.
She did… but then she noticed a strange man making his way towards her. Things quickly escalated when the man pulled a gun on her and ordered her not to scream. He then forced her into a car and drove off to a remote location.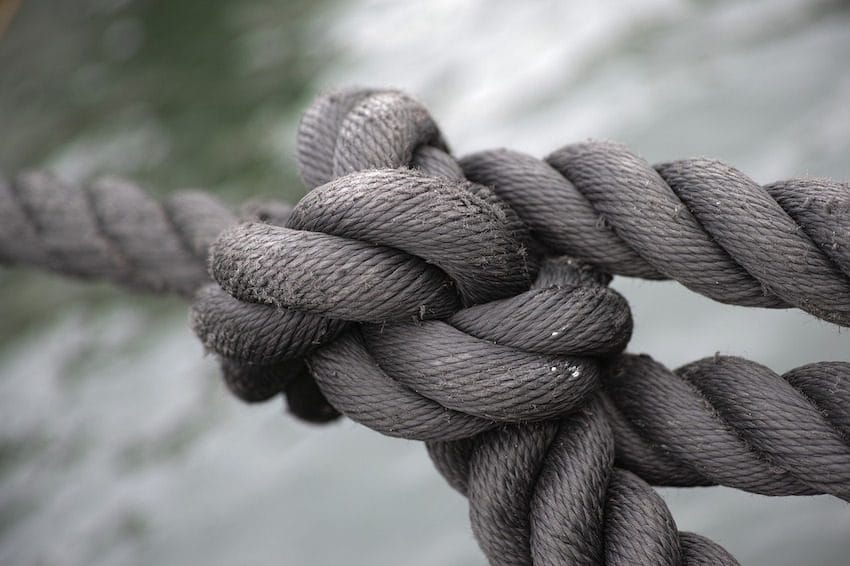 The kidnappers then strapped her to a chair. She overheard one of them say that they needed to call their boss.
The kidnappers enquired from Noela the reason as to why they had been hired "to take care of" her. They wanted to know what she had done to warrant her execution.
Noela didn't have the slightest idea what these people were talking about.
One of the kidnappers shouted, 'YOUR HUSBAND!'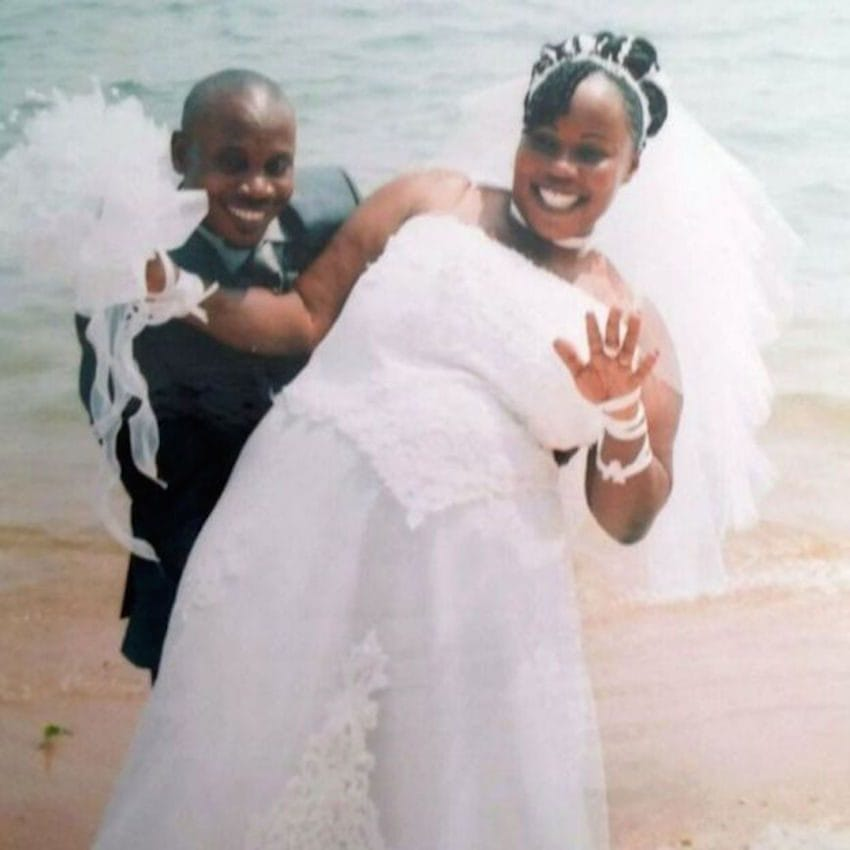 Noela couldn't buy a word they were saying. There's no way Her husband could set her up!
That's when one of the kidnappers decided to call their boss to prove to Noela that it was her husband on the other end.
It is after hearing the voice that shouted 'Kill her' that it hit her that it was in deed her husband who had ordered the hit.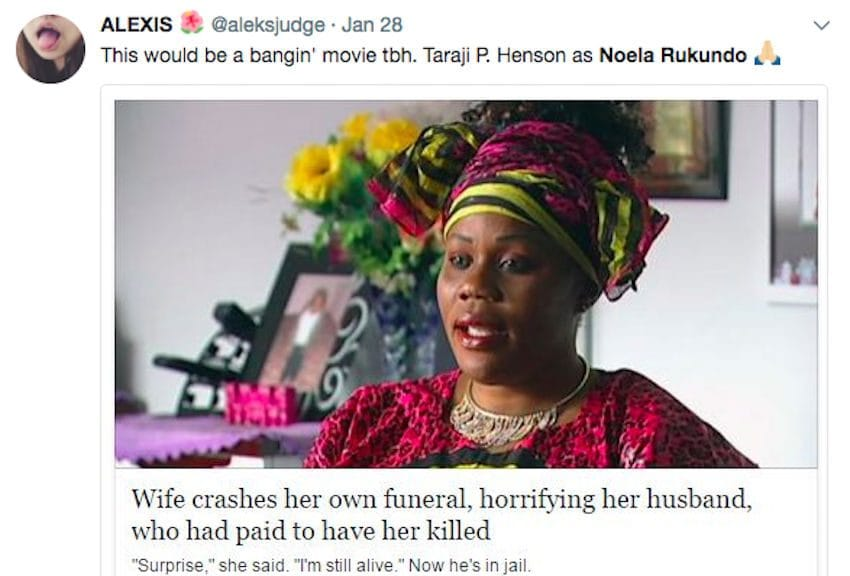 The kidnappers held Noela for close to two days and finally let her go without telling Balenga. The Kidnapper's excuse: They don't kill women and children.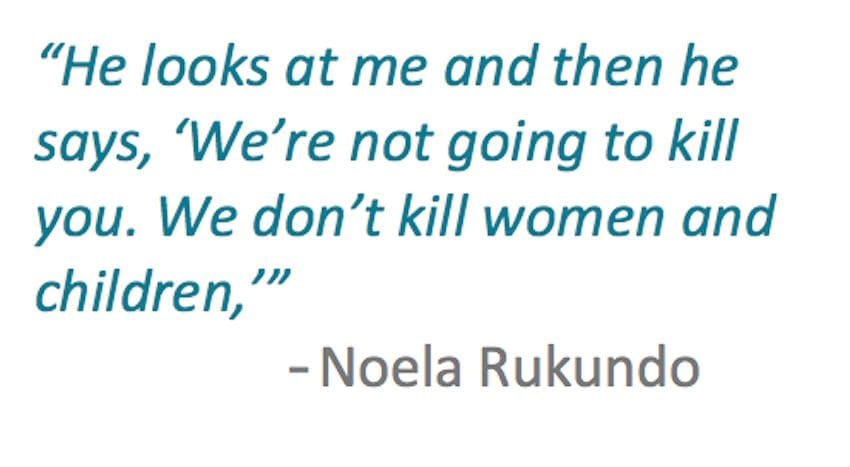 They decided to play by their rules. Instead of executing Noela as previously ordered, they resorted to extorting Balenga and lied to him that she was dead.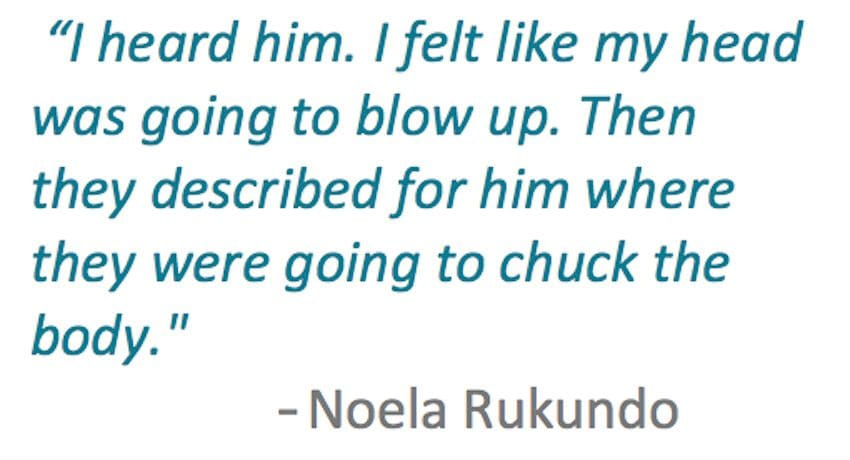 The kidnappers also had a piece of advice for Noela. "To tell other women to let go of their violent husbands." This of course surprised Noela.
Noela then flew off to Australia where her husband had organized a service in her memory.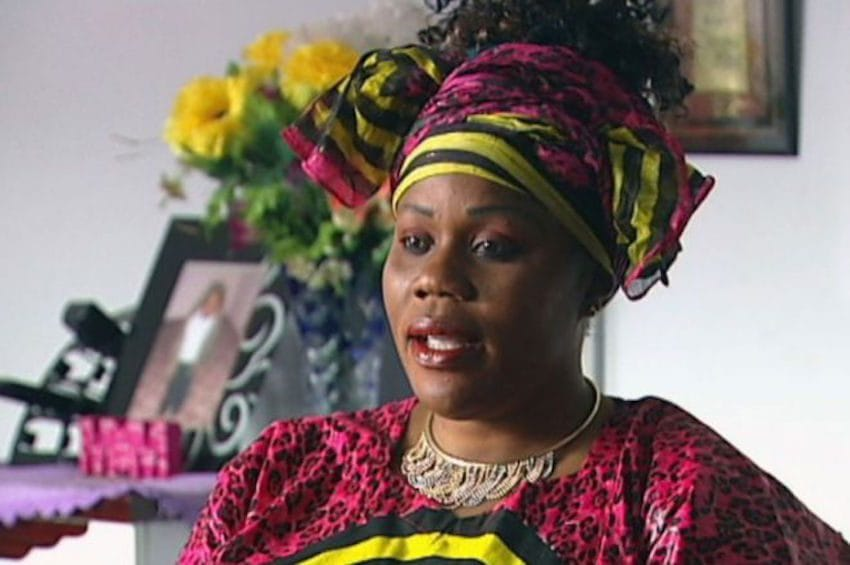 The kidnappers also had a piece of advice for Noela. "To tell other women to let go of their violent husbands." This of course surprised Noela.
Noela then flew off to Australia where her husband had organized a service in her memory.
As mourners left the service, she decided to face Balenga head on. He was gob smacked. He thought his eyes were deceiving him. He thought it was a poltergeist staring back at him.
He had to touch her shoulder just to confirm that he wasn't hallucinating or anything of the sort. He then jumped back in shock and he even apologized.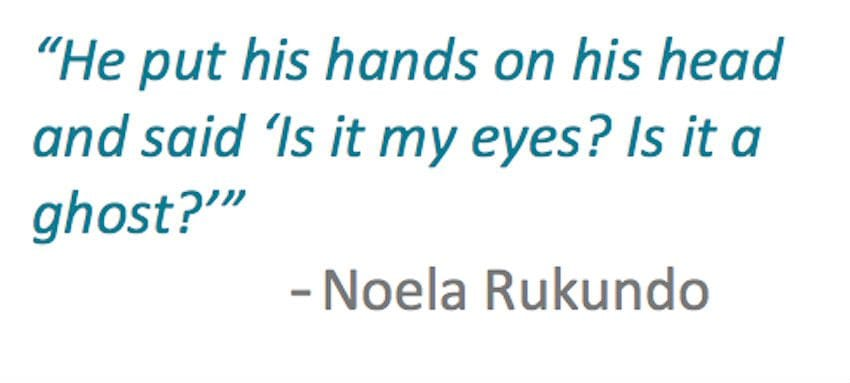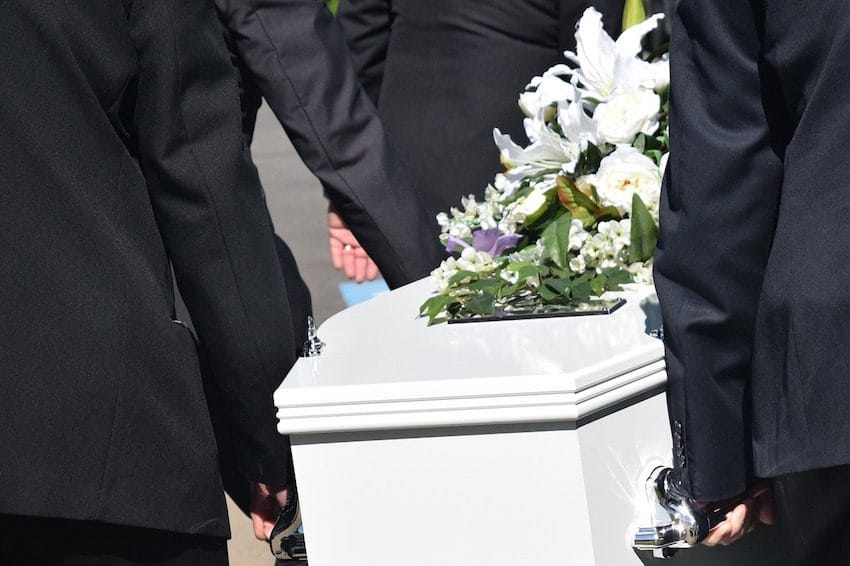 Noela suddenly felt empowered. She felt like someone who had resurrected. She did the most reasonable thing…calling the cops.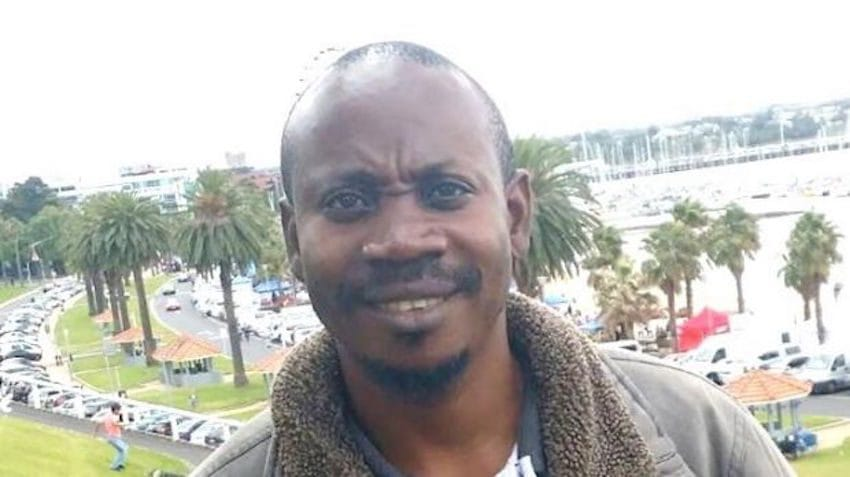 Initially, Balenga had refuted the kidnapping claims. But unknown to him, Noela's abductors had co-operated with the relevant authorities and had given up all records of the money transfer between them and Kalala. This was damning evidence and there's no way he was getting off easy.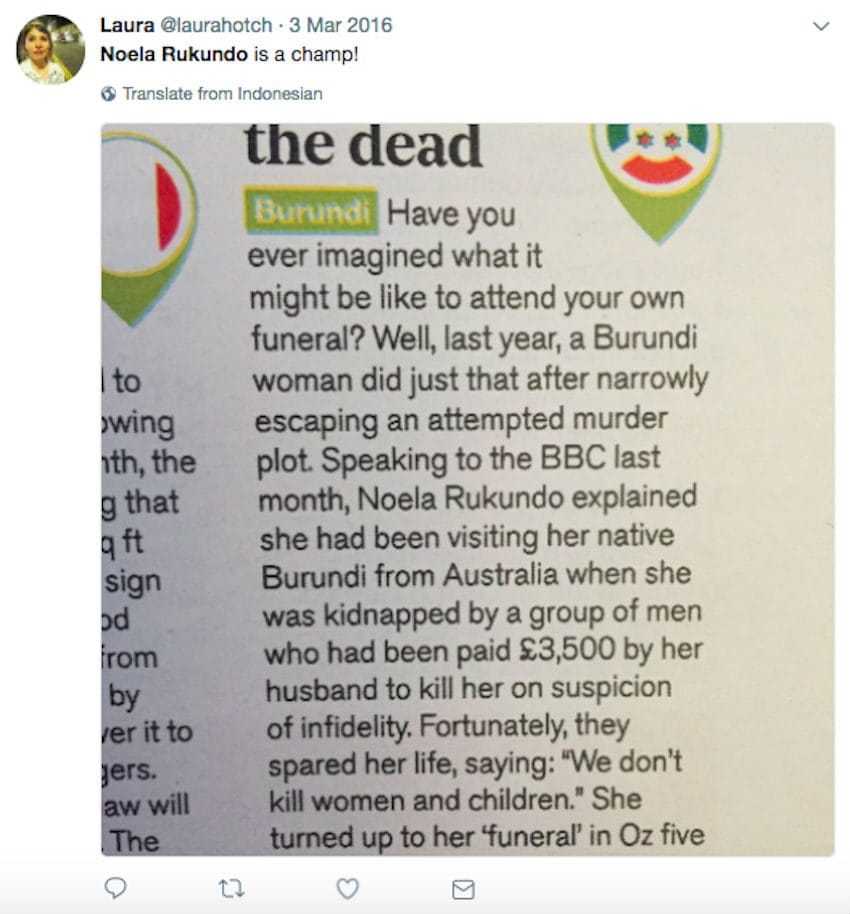 Balenga failed to offer a credible explanation as to why he sent killers after his wife. This story quickly broke the Internet. It was shared far and wide and within no time it had gone viral
Those who commented, likened Noela's experience to a scene out of a very heart throbbing thriller movie.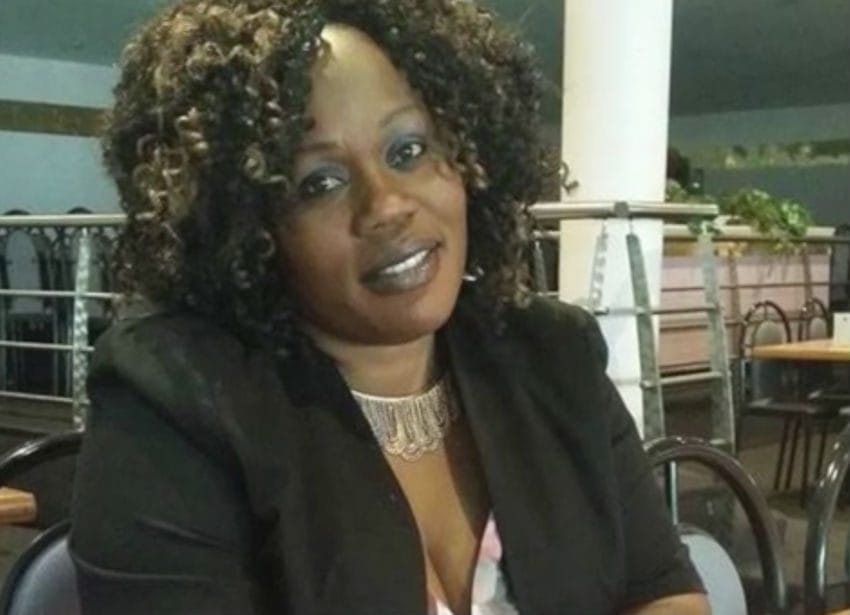 For Noela, Redemption couldn't come any sooner. Her husband plead guilty to an incitement to murder charge and he was sentenced to serve 9 years in prison.
Speaking to the Washington Post, she said she would stand up like a strong woman and she had decided to turn her back on the past and begin afresh.
She is truly a lucky woman. The fact that her abductor's had a heart, is not something you come across in most kidnapping stories. Most do not have a happy ending.
"Don't forget to LIKE US on Facebook!"
LIKE OUR PAGE