A couple decided to get married at the Minnesota Zoo, it was their perfect day and they took spectacular wedding photos…that is until a Russian grizzly bear decided to photobomb their wedding photo and the bear's facial expression cracked up a good laugh from all those who saw the photo.
The photos have gone viral all over the web and people just can't stop laughing at the bear's hilarious facial expressions, which looks like it had a lot to say to the wedded couple. The groom explained, "The pictures were the photographer's idea," and "They said it was very fortunate to get a picture with one of the local denizens; the animals typically go in for mealtime when we're allowed to wander prior to the ceremony. This Russian grizzly bear was the only one kind enough give us his 'blessings'."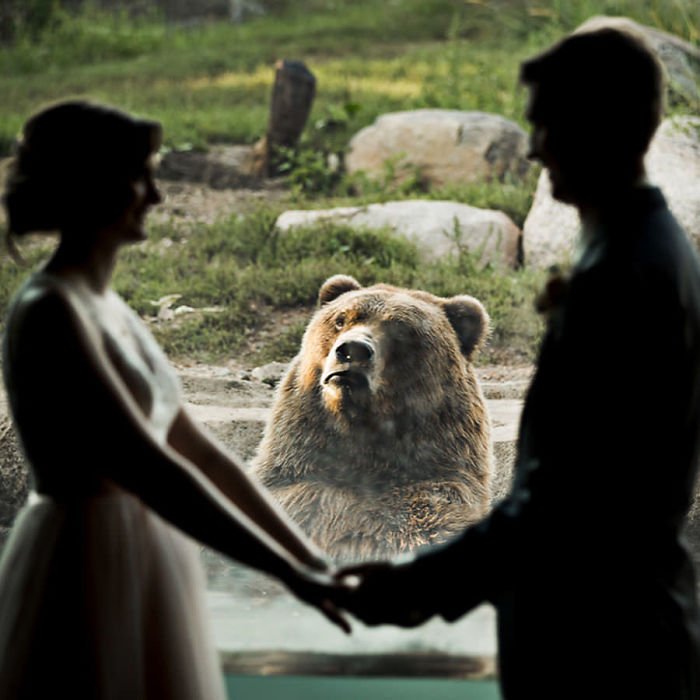 A zoo is indeed a very special place to have a wedding, although some people, including the groom, may be concerned if this may be harmful towards the animals residing in the zoo or because some zoos are just like prisons and is inappropriate for a wedding. Fortunately, the Minnesota Zoo satisfied his concerns about animal welfare within the facility.
"There are some less than amicable zoos' in the world that are like prisons," he explained. "But I'd like to think that our chosen venue, the MN Zoo, is not among them since it's state owned and not a Zoo for the sake of profit. If I'm not mistaken, they also perform many functions critical to wildlife rehabilitation and preserving species approaching extinction."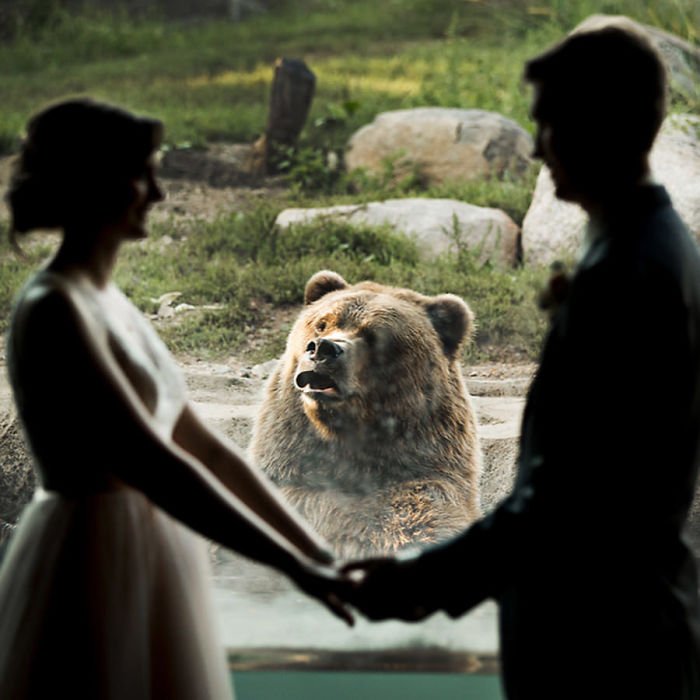 So if you are planning to have a wedding at a zoo you must make sure to choose carefully. Meanwhile here are some other photos of animals who decided that they wanted to be a part of the special moment of couples!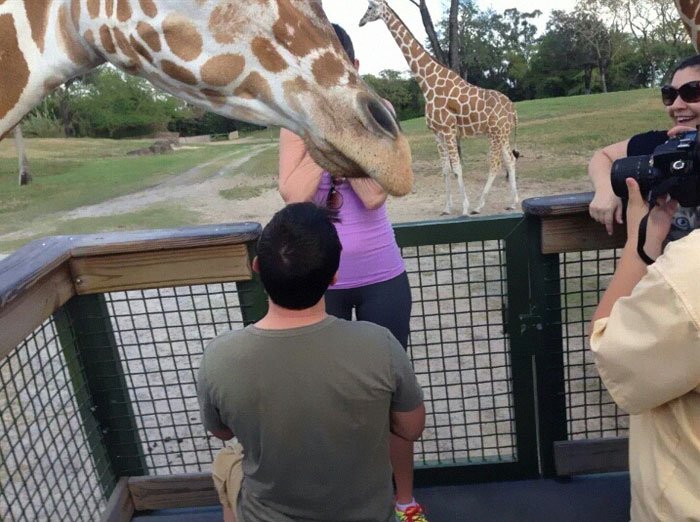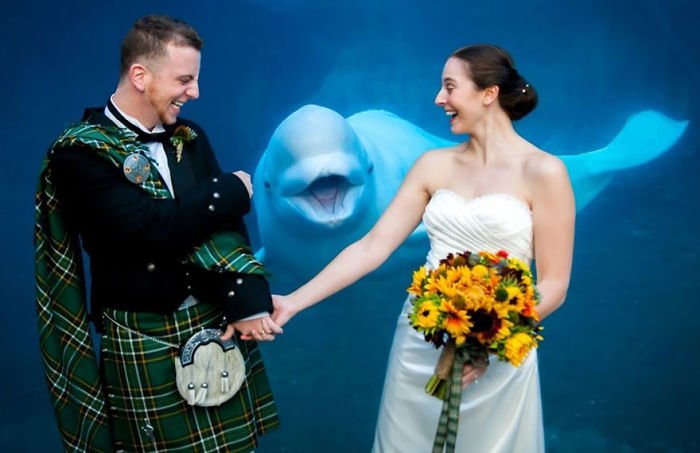 Have you had any similar experience like these couples? Share them in the comments below! Don't forget to share this story with your family and friends!
"Recommended Video –The Reason Why Elephants Poke Each Other's Anus With Their Nose"
Enjoyed the article? Check out another interesting story below ▼
---

Share this story with your friends and family!
---