Coronavirus disease has led to shut down in several countries. With the news of lockdown, citizens were seen mobbing at supermarkets trying to stock up food, loo rolls, etc. so that their quarantine days pass by without needing to step out.
The news of that has not been pleasant as disabled, elderly, and those who were sick found it difficult to fight the mob and store required products.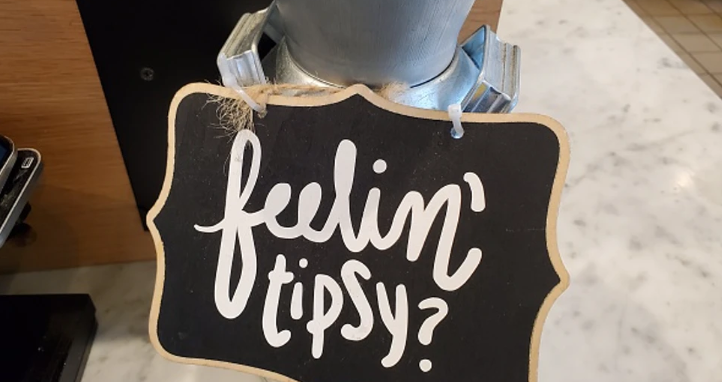 However, this news tells us that not everyone is selfish and people are actually thinking about others in this difficult time. This news is about a couple in Houston, Texas, who used this opportunity to support a restaurant.
Irma's Southwest restaurant said that a person entered their premises on Monday to announce a mandatory shutdown for all nightclubs and bars. That was when a couple in the restaurant left a hefty $9,400 tip for the employees.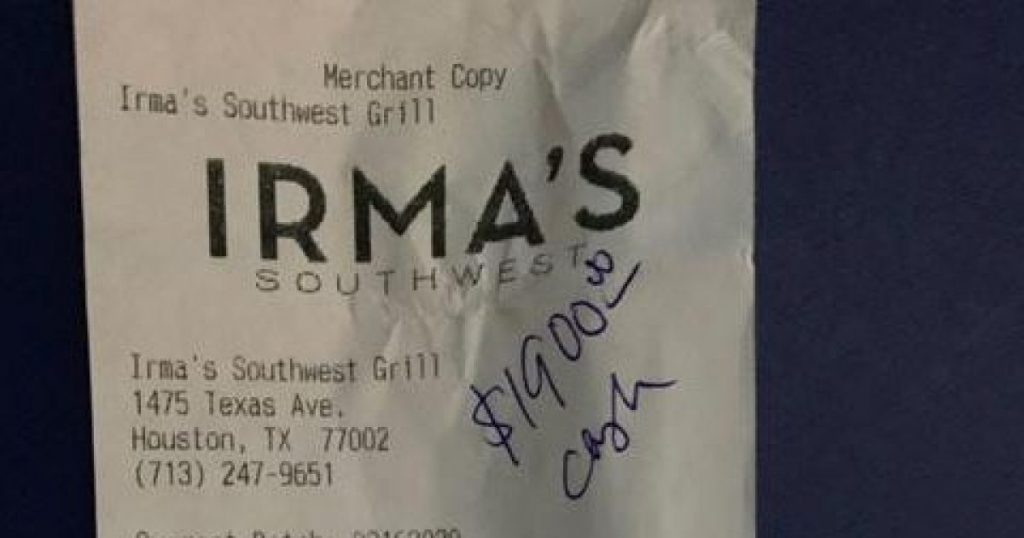 They left a note that read that the restaurant should use the money to pay its employees for the next few weeks.
As a result, every employee was able to take $300 at their homes, which was enough to help them buy groceries. The amount was distributed evenly amongst all the employees.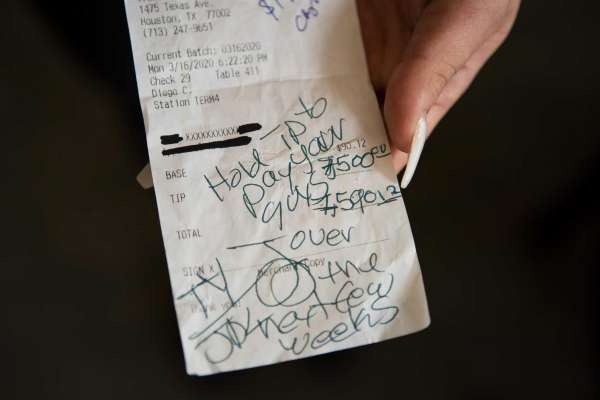 This generous show of compassion was received from two regular customers, who are labeled as kind people by the employees.
The assistant general manager of the restaurant, Janet Montez, said that she was left shellshocked by the act and did not even have words to describe her feelings.
She added that it did not surprise her as the couple were so kind and revealed that they have always been generous.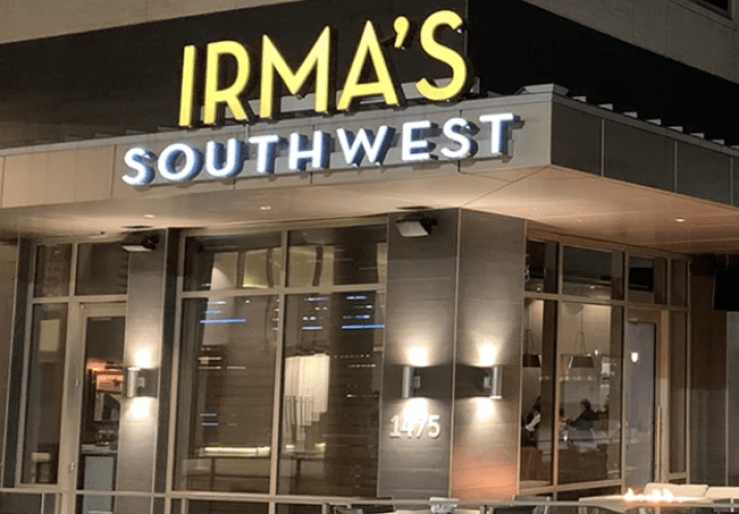 The owner, Louis Galvan, said that the staff may have to be off work for fifteen to thirty days and the gift by the couple helped soften the blow.
If you liked this post, share it with your friends and family.
Recommended Video:
"Couple Live With 200 Plastic 'Children' | TRULY"
Don't forget to ▼LIKE US▼ for more inspirational stories:)