A relationship is a two-way bridge, and sometimes, it doesn't go the way we wished. But as an understanding individuals, the couples tend to make up quite easily.
This is how things should work between couples, they must be supportive of each other's decisions. However, in this article, we will share you a story about an unsupportive boyfriend.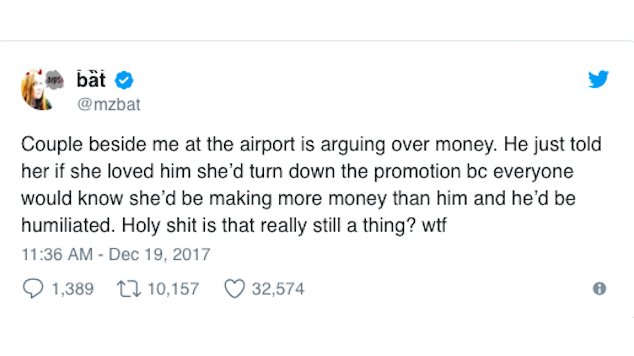 A woman at an airport overheard a couple arguing over something and she decided to provide a live commentary on it using Twitter.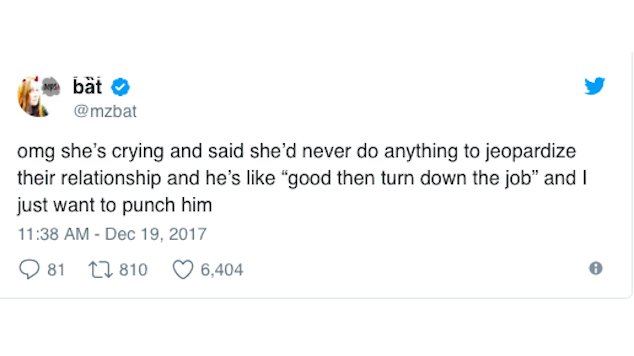 Apparently, the argument was about the boyfriend didn't want his girlfriend to accept the job she has been offered. You might be thinking that the boyfriend is concerned about his girlfriend or he knows how its workplace environment is or it is not a safe job for her.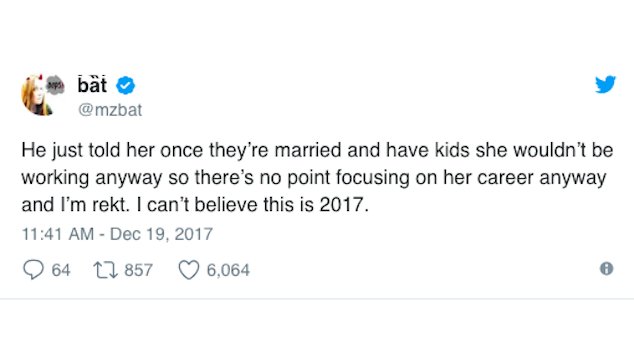 Are you all wrong? He never wanted his girlfriend to accept the job because she was making more money than him because of the promotion she got!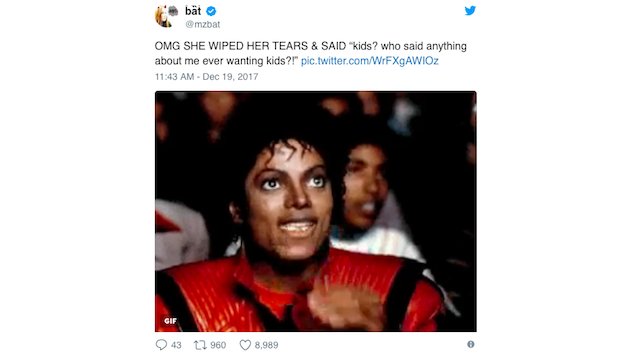 Can you believe this kind thing still happens in this modern day world!
Luckily, this woman who was hearing argument was providing live feeds to her Twitter followers.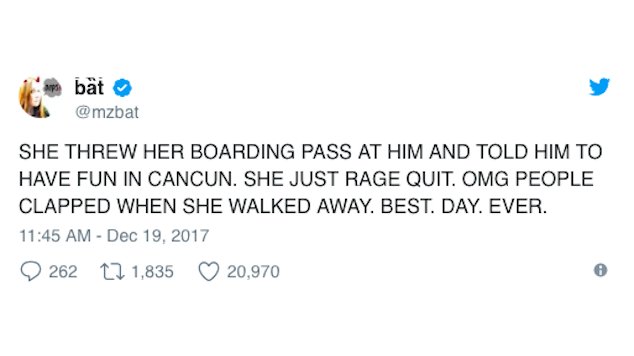 At first, it felt like the girlfriend is going to give up her job just to make her boyfriend happy. But then the boyfriend did something stupid that made the girlfriend go nuts.
The boyfriend told her about getting married and having kids and in between all this, there is no point in thinking about the job or a career.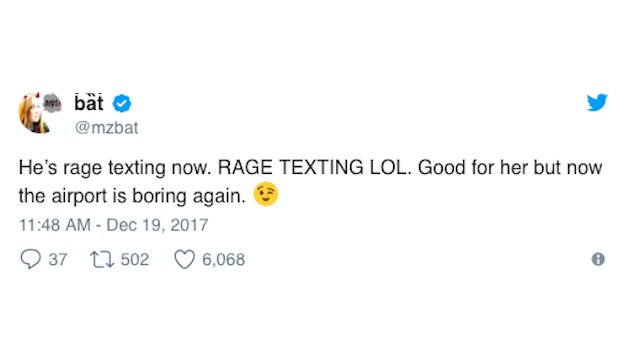 The moment the boyfriend mentioned kids, the relationship was over for him. She threw her boarding pass at him and just went, no questions asked. After their breakup, the airport became boring.
Well, we can take it in a fun manner but is really a serious issue.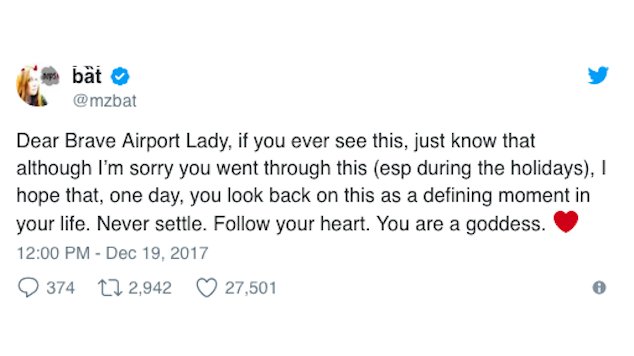 Her tweets garnered more than 1000 replies, 11000 retweets, and over 34000 likes.
If you liked this post, share it with your friends and family. Also, comment your thoughts about 'equal pay.'
 If you liked this story, we would love to hear from you :)
Follow

@smalljoys_of_life
Enjoyed the article? Check out another interesting story below ▼
---

Share this story with your friends and family!
---