Cardi B was pictured getting escorted out of the Friday Harper's Bazaar ICONS bash after she brawled with her rival Nicki Minaj and threw her shoe at her.
As she was being removed from the star-studded party at The Plaza Hotel in New York City by the police, this Bodak Yellow hit-maker wasn't wearing her shoes and had a big lump on her head, as she got tackled by the security guards after her attack.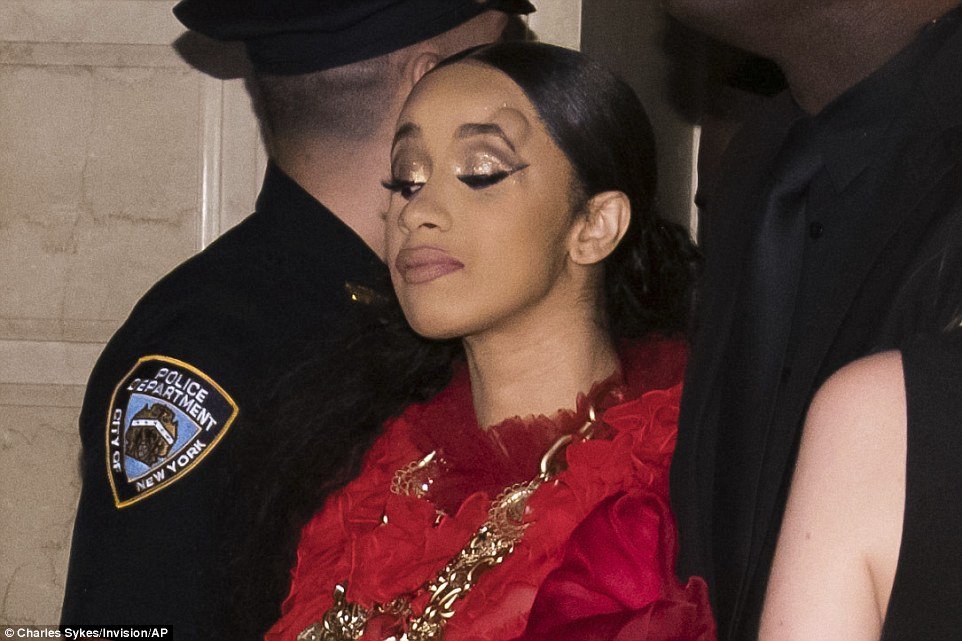 According to the witnesses and a video taken by another attendee, the tension between Cardi and Nicki escalated rapidly.
As one of the witnesses said, Cardi "aggressively approached" the table of Nicki and said: "Let me tell you something," with the intent to "address the lies Nicki was spreading."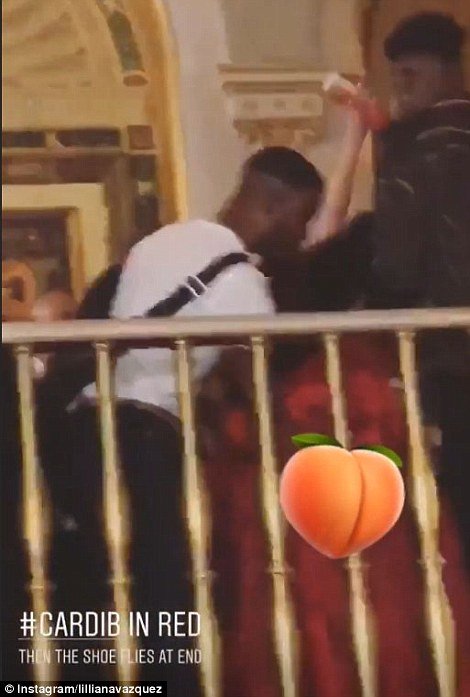 The security guards blocked the new mom from lunging at Nicki right before she removed her shoes and attempted to launch them at Nicki's head.
Soon after the incident, Cardi addressed her Instagram followers explaining the reasons behind her actions in a profanity-laden statement.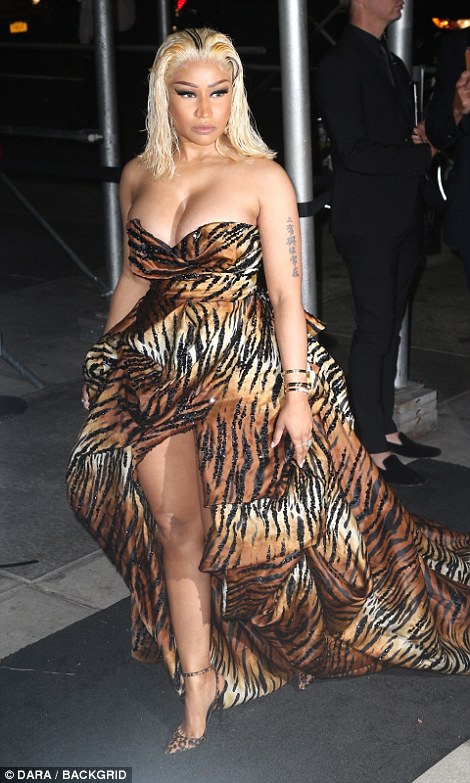 "I've let a lot of s**t slide! I let you sneak diss me, I let you lie on me, I let you attempt to stop my bags, f**k up the way I eat!
"You've threaten (sic) other artists in the industry, told them if they work with me you'll stop f**kin with them!! I let you talk bit s**t about me!! I addressed you a second time in person, and every time you copped the plea!!
"But when you mention my child, you choose to like comments about me as a mother, make comments about my abilities to take care of my daughter is when all bets are f**kin off! I've worked to (sic) hard and come too far to let anybody f**k with my success!!!!
"B***hes talk all that sh*t in they raps but in real life they p***y. This sh*t really is for entertainment."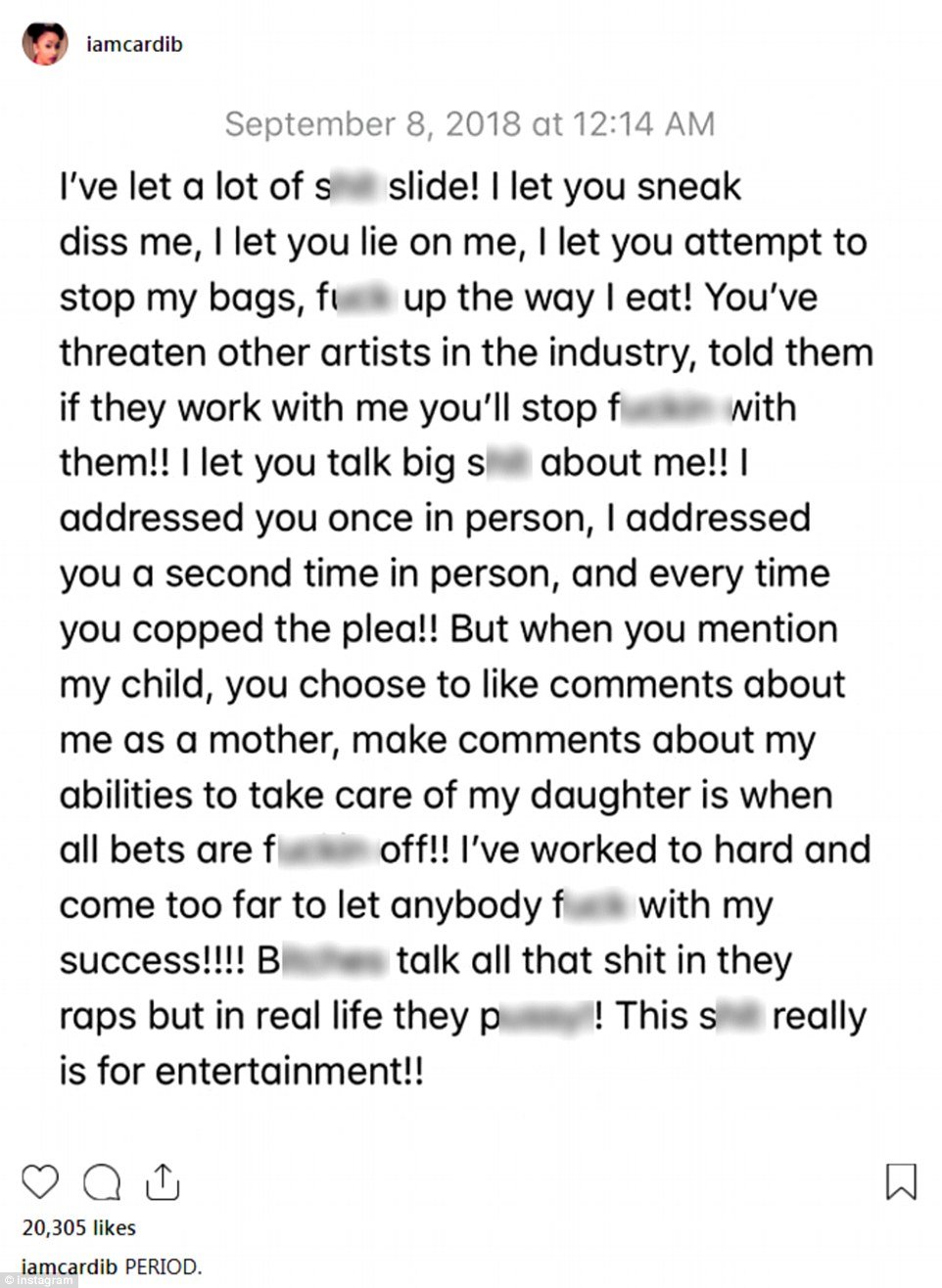 As one source reported to Page Six: "It was bad. They were separated by security, but Cardi was still trying to get at her. She took off a giant red shoe and threw it at Nicki — who was being blocked up against a wall by huge security guard."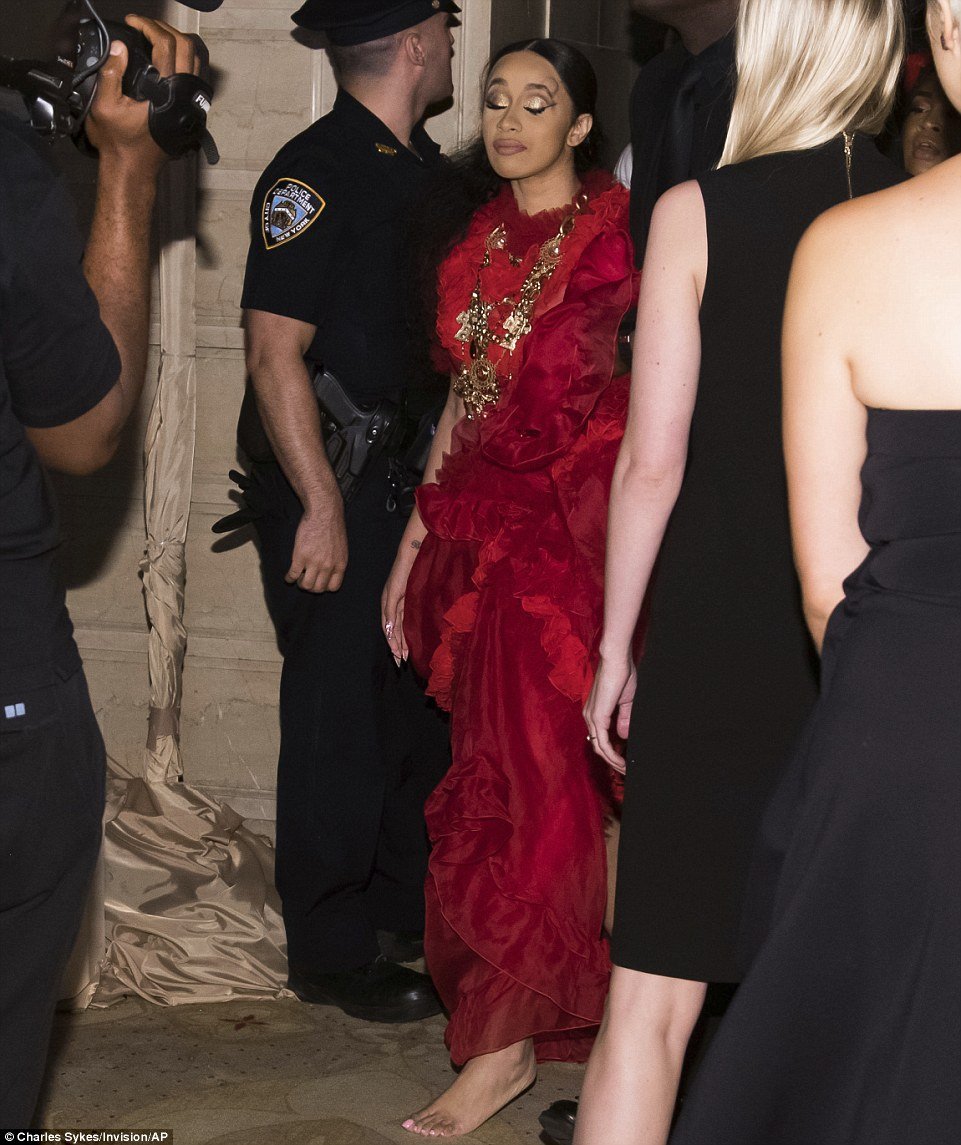 While there are plenty of conflicting theories as to what started the fight, some suggested that it all began after Cardi got pushed from behind. Other sources, however, say that Cardi was the one who initiated the heated argument.
The brawl resulted in Cardi's dress getting ripped and her underwear showing off. One of the security guards was also forced to intervene by elbowing Cardi in the face, leaving her with a huge lump.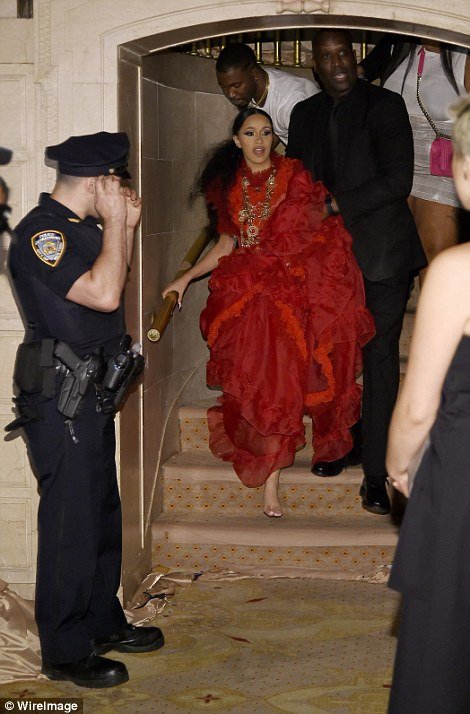 "There was a giant fist full of hair on the floor," one source said, continuing that "one of Cardi's assistants came and grabbed it and took it with her."
What are your thoughts on this unexpected brawl between Nicki and Cardi? Let us know in the comments and don't forget to SHARE this post!
Recommended Video!
"A Tourist In Thailand Is Knocked To The Ground By A Group Of Women After Grabbing One Of The Girls"
Enjoyed the article? Check out another interesting story below ▼
---

Share this story with your friends and family!
---