LIKE OUR PAGE

We all agree that fate is unpredictable, and once something is supposed to happen you can't do anything to avoid it. But life is a precious thing and it is meant to be taken care of. Although, one cannot be certain about anything that doesn't mean putting your life at risk just out of sheer carelessness.
It's difficult to count the number of ways one can die in, as there are so many ways a life can come to an end, but this particular incident which resulted in the death of four members of the same family is something you wouldn't have heard off before. This tragedy is a heartbreaking one, and it can easily repeat itself if someone makes the same mistake.
Other than oxygen and water, food is the third most essential element for human life. Food nurtures your growth, but on the same side poisonous food has resulted in the death of many. However dying from poison is totally different from dying from something you know to be healthy.
That's where the concept of preservation of food comes from. We have learned from experience that dairy products need to be kept in the fridge to avoid expiration. Likewise, we also know that to eliminate the chances of salmonella poisoning, the chicken needs to be cooked all the way through. Although, science has taught us a lot about food but we still need to learn more in this regard, as storing and preparing food is of utter importance.
You will be surprised to know how a food as healthy as potatoes can turn to be fatal if not stored properly. If you have your doubts about it, then you need to pay attention to this tragedy in which an 8-year-old-girl from Russia lost her family just because of improper storage of potatoes.
Yes, you read it right. One simple mistake when storing potatoes separated Maria Chelysheva from her mother, father, brother and grandmother forever. One can't even start to imagine the grief the little girl must have gone through; however, that's what happens when potatoes turn poisonous.
The body count started with Maria's father Mikhail Chelyshey, as he was the first one to go down to the cellar to get some potatoes for dinner. Her father went to the basement but he never made it our alive. After some time passed without him returning, the family couldn't make any sense for his delay, so his wife, Anastasia, was the second one to go check on him to make sure that everything was alright.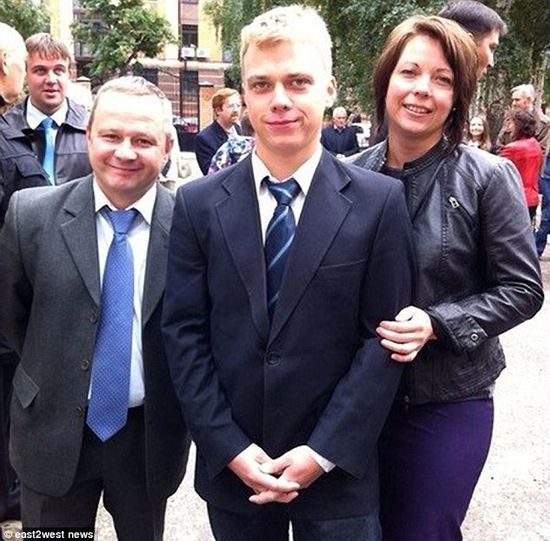 Unfortunately, Anastasia fell for the same trap and dropped dead instantly as her husband had before her.
There was no way the family could have guessed the reason behind the sudden disappearance of their parents, and that's why Maria's 18-year-old brother couldn't resist the temptation to find out what was going on. Therefore, on reaching down the cellar he also faced the same tragic fate as his parents.
When Maria's brother didn't return, she and her grandmother Iradia were no longer sure about anything. They both were struck by panic and couldn't make sense of the absence of their family members. Her grandmother thought it best to seek help from the neighbors and asked them to come over to their place.
But fate had something else in plan for Iradia, and according to the police, Iradia had passed away before any help could arrive.
At this point, Maria was the only living person in the house as whole of her family was dead, down in the cellar. She also decided to go the basement out of curiosity and she did, but unlike the rest of her family, she managed to survive!
You must be wondering how it can be? How can 4 people die where one little girl can survive after following the same pattern as the others. It doesn't make sense, right? Well, the explanation is not as hard as this puzzling question.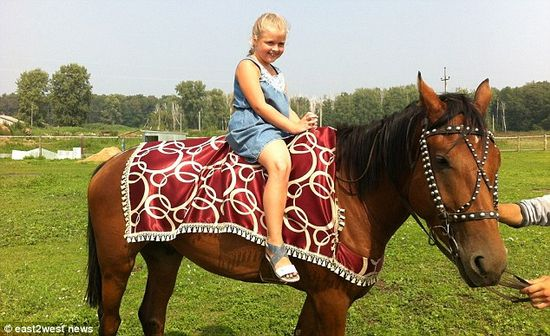 Potatoes are found to produce venom called Solanine. A potato is usually contaminated by it when its skin turns green, but that is not always the case.
For the case of Chelyshev family, they had chosen to store their potatoes in a damp place that had no ventilation. This environment caused the potatoes to rot with time, and as no one visited the place in between, the poison had built up in the area to catch the victims by surprise. When the family went in the cellar to retrieve the potatoes they were exposed to the toxin and died instantly.
Maria was the last one to go into the basement but this is of little significance. She only survived because the last person to die, her grandmother, had left the door open allowing the gas to dissipate. So when she went near the potatoes much of the gas had escaped from the area already, and that is why she didn't drop dead.
Maria survived the incident but she is unable to let go of the image of her family lying dead on the floor. Her relatives are trying to support the inconsolable young girl, however, it will take much time for her to recover from this tragic loss.
We have shared useful information below to prevent this horrific incident from happening again to anyone. Everyone needs to be alarmed, so please share this information and don't forget to LIKE US on Facebook.
How To Store Potatoes
Store in a cool, well ventilated location
Do no refrigerate
Do not wash potatoes before storing them
Avoid areas that reach high temperatures.
LIKE OUR PAGE