LIKE OUR PAGE

The fitness coach from South Florida chose to make a move when he got this bit of news from his new companion. Everything started on Smith's drive to work when he would often see a homeless lady Amy Joe who sat in the same spot. He saw that Amy was not the same as other homeless people.
Smith was in the matter of improving individuals feel. He was a fitness coach and was enthusiastic about helping customers get back on track to feel their best selves, both mentally and physically. When he saw a homeless lady every morning, it evoked him that he needed to do great in this world.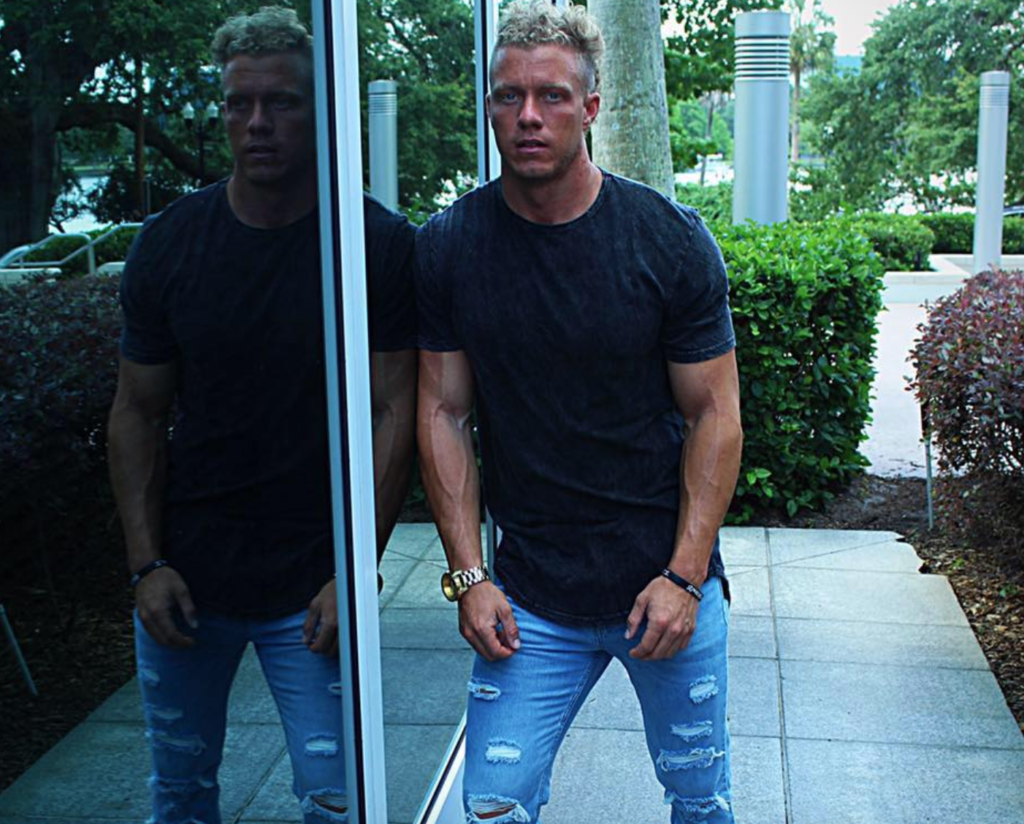 Smith remembered the lady used to say to him, "Good morning, sir, have a great day. God bless!" In time, however, that gracious interaction ended up going above and beyond, as Smith chose to welcome her to lunch. Their lunch gatherings would soon turn into a week after week occasion, on Tuesdays, both of them would eat and spend as long as an hour visiting together.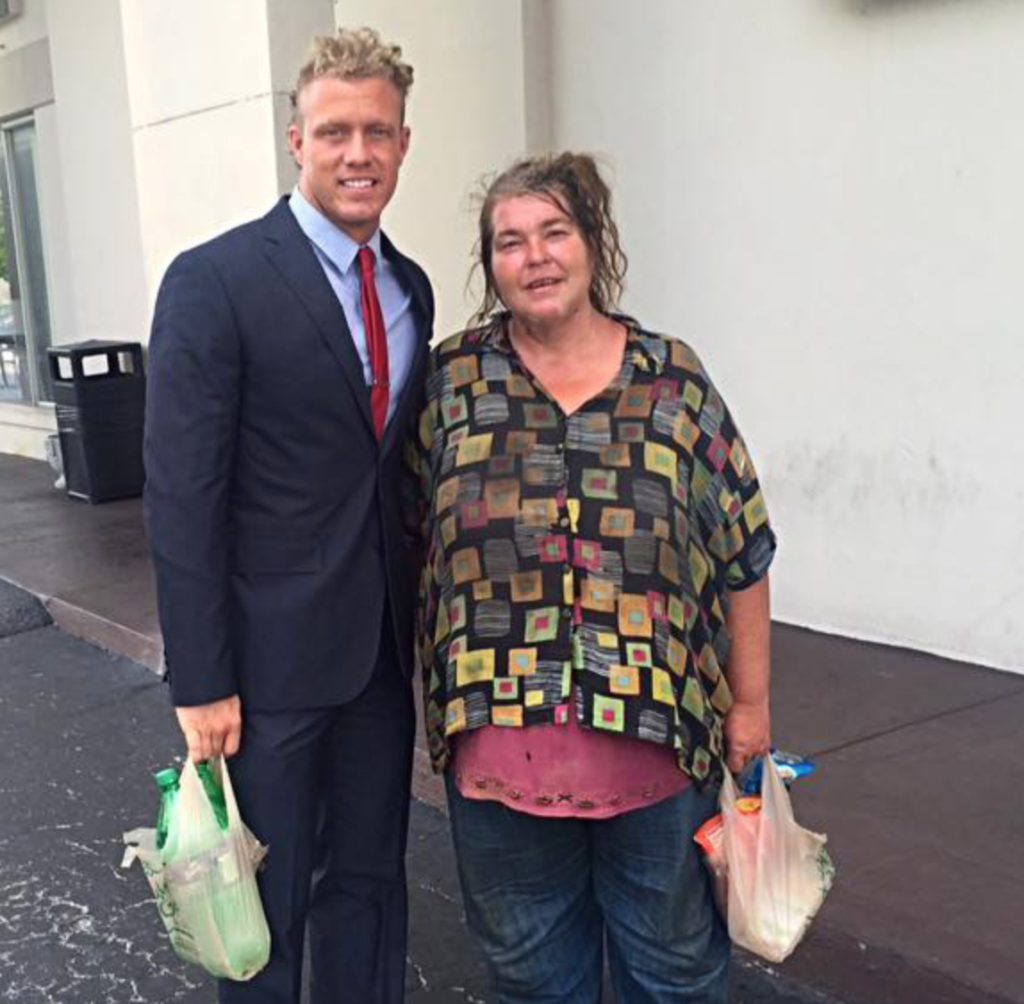 Amid those circumstances, Smith realized that Amy Joe wasn't dependent on drugs, nor did she smoke or have a liquor issue. Smith wrote, "Amy Joe does not smoke, drink, have a drug addiction, or anything of that nature. "She simply just has never had anyone teach her to read well,"
Amy told the fitness coach where she spends her money and it blew his mind.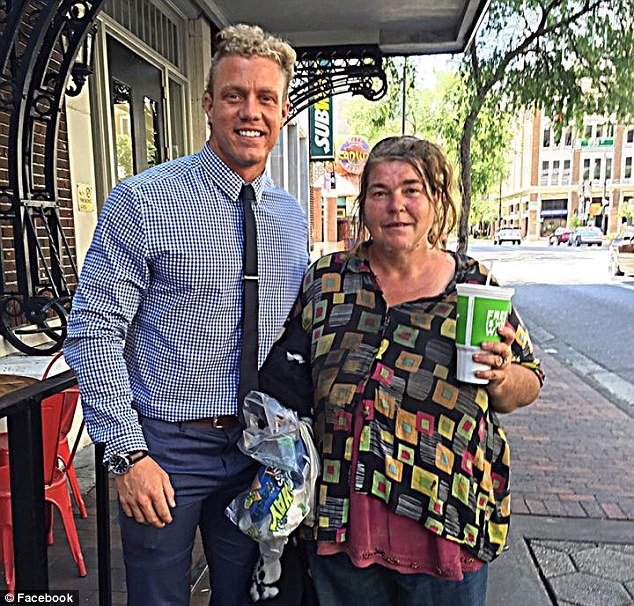 "She began to tell me any money that she can collect she uses to rent books that help with learning to read instead of buying FOOD," Smith added. Smith was touched to hear this and decided to help her. Smith wrote."So now not only do Amy Jo and I sit and have lunch, I'm teaching her to read. I rent one library book a week and we read it together Tuesday and she practices on her own throughout the rest of the week,"
Smith wrote. "She lit up! I could see in her face that she felt amazing,"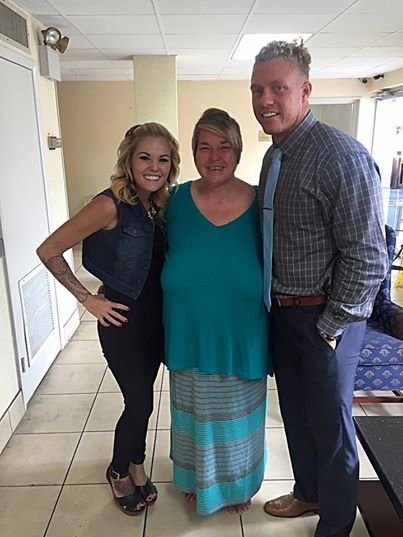 Smith said, "I want to be able to help anybody, whether it be giving them some food or clothes,"I don't want to just narrow it down to helping people read because there are so many other people that need more help."
Amy Joe and I want to say thank you to everyone that has offered their help!!!! It's crazy what this has become and we both can't thank everyone enough. Many people have reached out to offer resources or encouraging words and i am glad to share this post that you now can offer whatever you wish. Whether it be $1 dollar, $5 dollars or a share/like on the video; whatever it is it will help bring more amazing awareness to help "One Person at a Time!!!" This has personally changed my life and I know it is going to change many more. Thank you all for everything you have already done!!! Who is your Amy Joe!?!? https://www.gofundme.com/

Posted by Greg Smith on Friday, April 29, 2016
Recommended Video – How Do Homeless Women Cope With Their Periods?
Recommended Video – 10 Homeless People Who Became Rich and Famous
Recommended Video – Homeless Veteran Timelapse Transformation
LIKE OUR PAGE