LIKE OUR PAGE

Christmas is merely days away and people have started to make the environment Christmassy. The retail stores, shopping outlets, public places, wherever you go you can experience that particular charm of Christmas. From festive music to decorations and lighting, after a long time, we enjoy going out. The places are crowded with people, there are Christmas sales going on and more, it is just a wonderful festival.
All-State Chorus, a Pennsylvania based band wanted to do something different for the holidays. It was not a concert nor they were rhyming the traditional festive songs.
It was a surprise, their improvised performance made everyone stunned. People didn't expect that something like this will happen.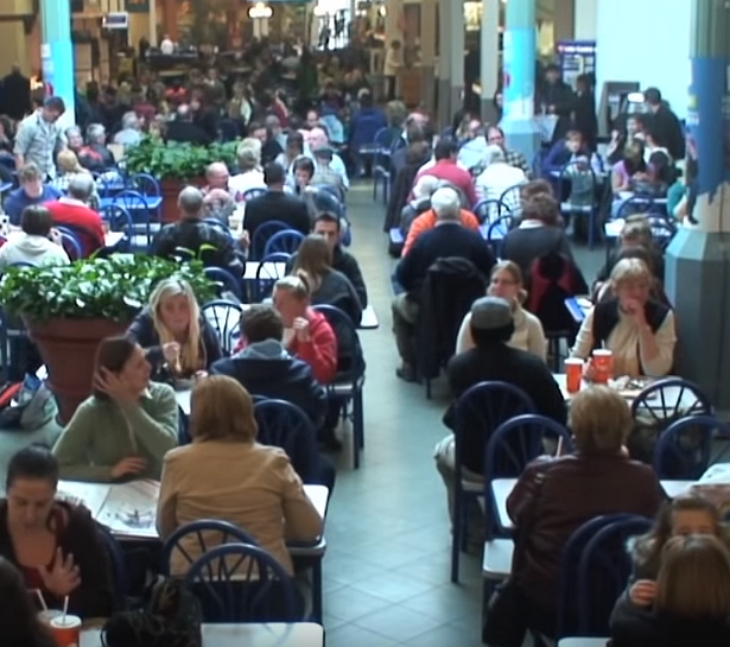 The premise is the Seaway Mall near the Niagara Falls where the band happened to perform. There was a woman sitting alone the food court eating. She had no idea that the band's impromptu performance will turn out to be astounding.
The woman picked her cell phone that was ringing and all of a sudden her voice started building up and now she wasn't talking but shouting. People around the vicinity heard her what she said. She was now gathering the attention of the people, the crowd got a bit irritated.
It is the holiday season so people will be out with their friends and family to enjoy shopping and have some fun. The food court was crowded, people stopped by to give their legs a little rest. The woman continued to speak loudly on the phone.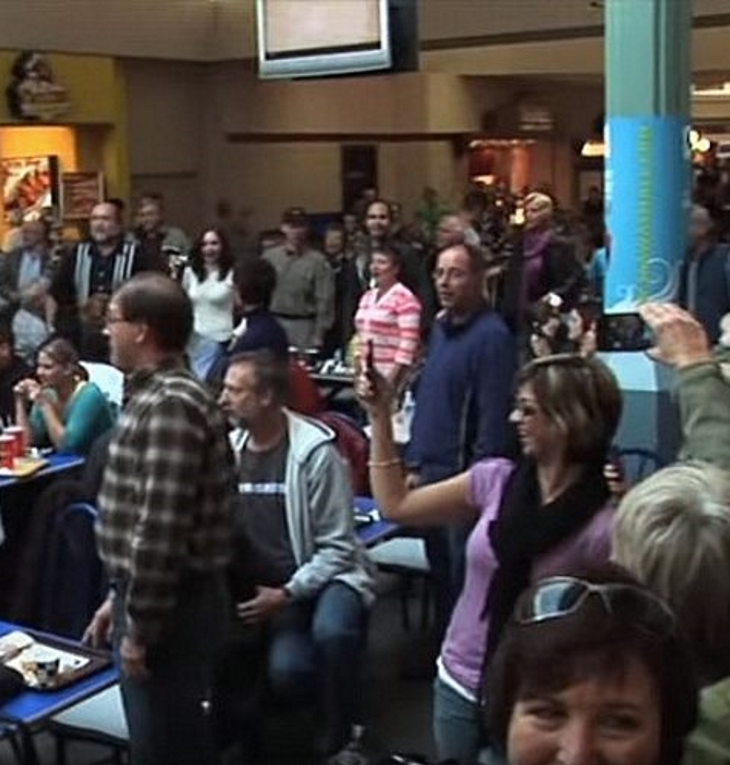 One man stood up on his chair from across the hall and started singing out loud. He versed Handel's 'Messiah' which literally took people out by surprise. Following this, another woman and a man stood up and started singing along.
In a matter of seconds, everybody present in the room joined the group and chimed their voices to the familiar lines. It was not only surprising also very beautiful. Hearing hundreds of people singing to the same tune was truly mesmerizing!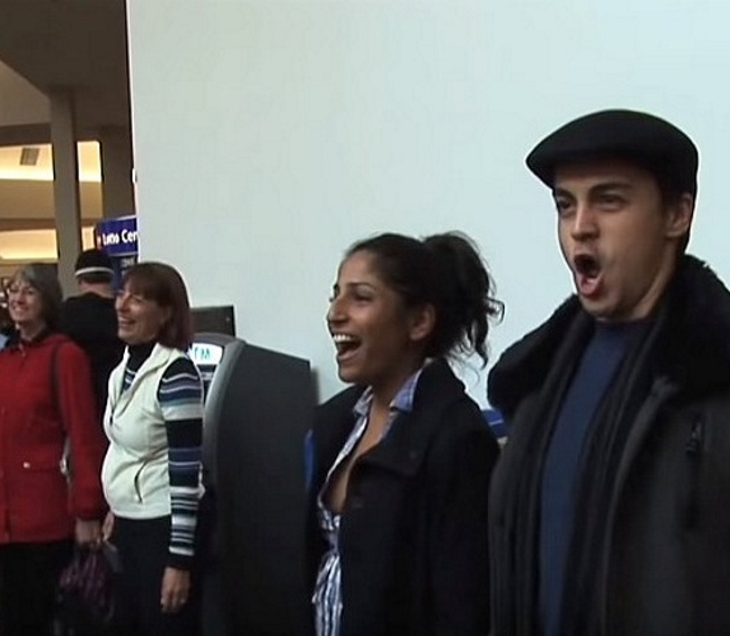 The chorus just got big as more and more people joined the group. The shoppers, tourists, and families all started to rhyme their voice. For them, it was a special occasion and they were happy to be a part of it.
Everybody's face turned smiley and they couldn't help it but they were happy to lend their voice to the group. The atmosphere just turned energetic, every single person out there was feeling the urge to sing. People began to record all the moment by clicking pictures and capturing videos.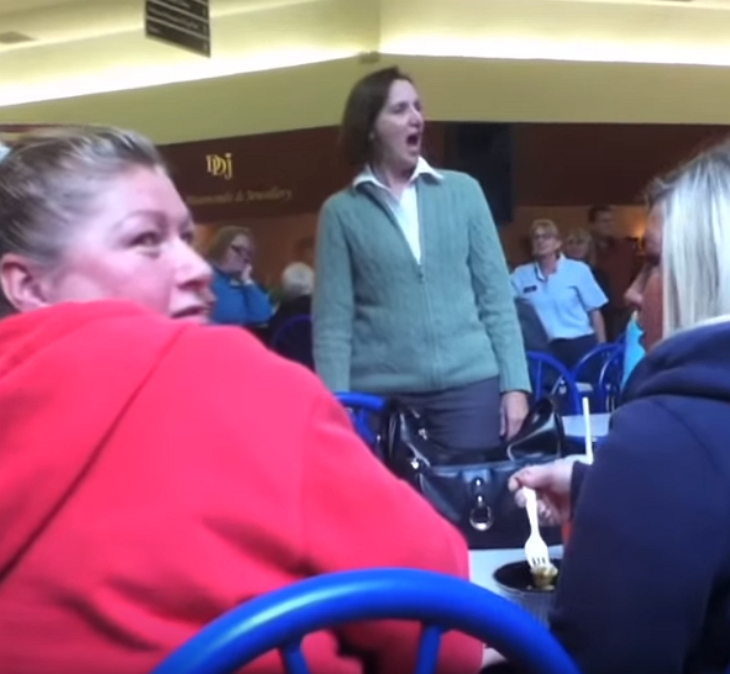 Their impromptu just made the audience happy. Those who were grabbing a bite at the food court stopped eating and drinking and joined the force together. It was a fun atmosphere. The video of people singing together was shared online and the response from the internet world was incredible.
It turned out to be a fun day out for all the shoppers and tourists who came out to spend some time with friends and family.
That day, people went home all smiling. It all started with that one woman who was yelling on the phone.
What do you think of this surprised impromptu performance the band managed to pull out? We will love to know your response! Comment your reaction.
Don't forget to ▼LIKE US▼ for more inspirational stories!
LIKE OUR PAGE