Two Chow Chows who have been the best of friends since they were two months old have taken social media by storm with their inseparable bond. Churro and Toffee, both four, now have over 40k followers.
Watch the video of their lovely friendship below.
Video credit: Rumble
Both of them were separate gifts to owner Toni Esguerra, 28, from Seattle, Washington, USA.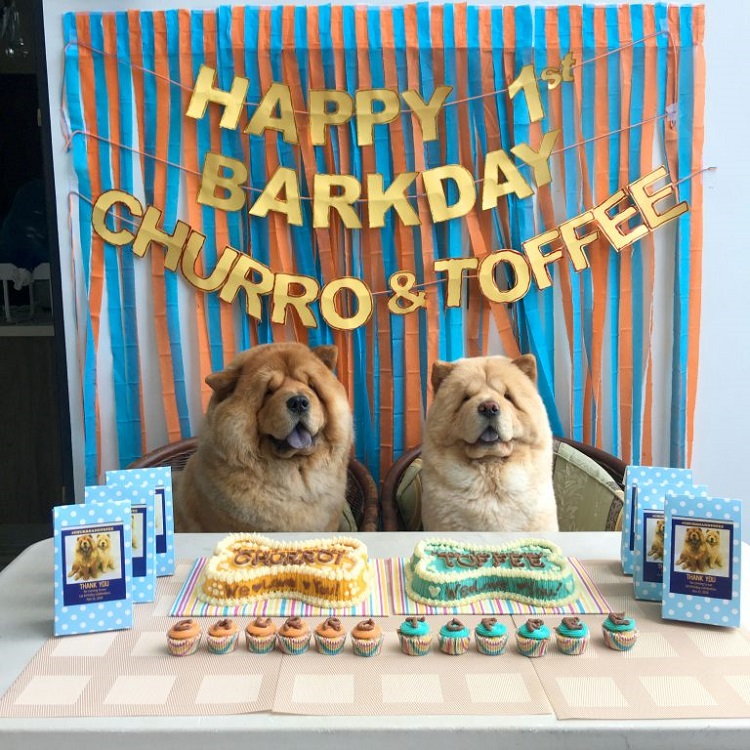 Toni said: "They love being let off their leads in the park – they'll run around together and play.
"There's nothing they do without each other, even sleeping and eating, they get too stressed when they're apart.
"Without a doubt, they're just buddies for life!
"One of their best tricks is when we ask them where the other is – they'll go and point out their mate, tapping them on the head.
"They've both known that trick since they were one and a half years old – the only difference is, Toffee is so much more gentle when he does it.
"Churro is just intense because he wants the treat so bad."
Toni's fiancé, Victor Dionisio, 29, gave her Toffee as a going-away present as they were going to be apart for two years while Victor was pursuing his studies.
By sheer coincidence, and without knowing about Victor's gift, Toni's family was also planning a surprise for her: Churro!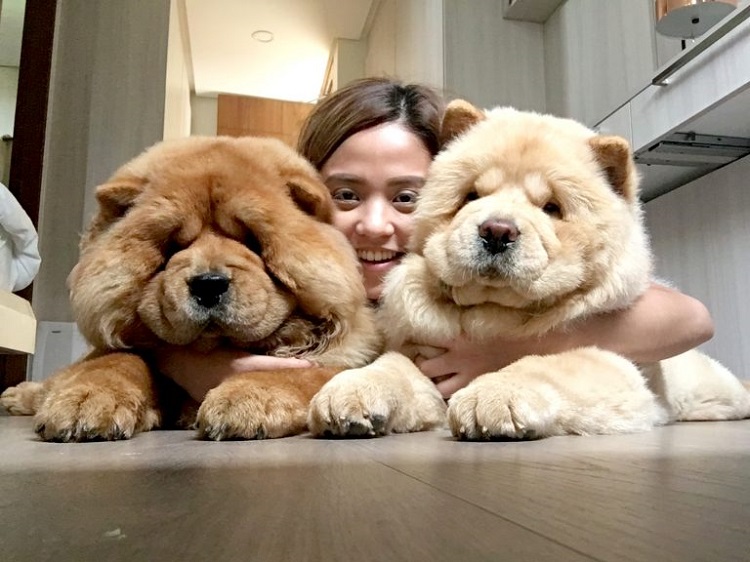 Toni added: "One day after school, my boyfriend Victor picked me up and surprised me with Toffee- he was in a small box.
"I was going to surprise my family and my sister with my dog, but they're the ones who surprised me!
"My dad was holding up a blanket in between me and my sister, with me thinking that I was about to surprise my sister, but when he dropped the blanket, I saw my sister holding another Chow-Chow!
"Churro, the Chow-Chow my family got me is so obedient – Toffee has escaped so many times and just wanders off.
"Even if the door is wide open, and Toffee has left the house, Churro will just stay, look at the direction where Toffee went and panic with us.
"He loves food and treats, he's friendly with strangers and kids for sure- but he doesn't like getting hugs from them, he's definitely a big baby.
"On the other hand, Toffee is very clingy – he always wants to be part of everything especially if we're going somewhere, he always wants to go with us, he doesn't want to be left out.
"Toffee just loves to eat and his favorite is mozzarella cheese, he would do anything for this.
"He's very sweet and loyal, very friendly with strangers too and more outgoing than Churro."
Recommended Video For You!
"Cute Toddler Helps Feed Three Obedient Dogs"