Changing your lifestyle can eating habits can be challenging. With our busy schedule, incorporating exercises into daily routine seems impossible, but having someone who shares the same goal as you can help you take things lighter and easier.
That's exactly how Chinese photographer Jesse and his family managed to get fit together! Now, they look better, happier, and more confident about their bodies.
When Jesse's wife became pregnant, his father and mother moved in with them to help out. However, his father struggled with alcoholism and was very out of shape. To fix the problem and live a healthier lifestyle, the Chinese family devised a six-month workout plan. Then, Jesse and his dad started their father-son workouts to achieve their goals.
The Chinese family decided to stick with their fitness plan, and they get fit every day. Performing physical activities toward the same goal change their mood, perspective, and lives for the better!
Luckily, the photographer shared his family's before-and-after photos for everyone to see and the results are marvelous. Their story can encourage people who want to be healthier and get in shape.
In the "before" picture, it was evident that the father was still sleepy and can't help but yawn. After working out for six months with his son, he looks better and more energetic! And, there's a cute baby!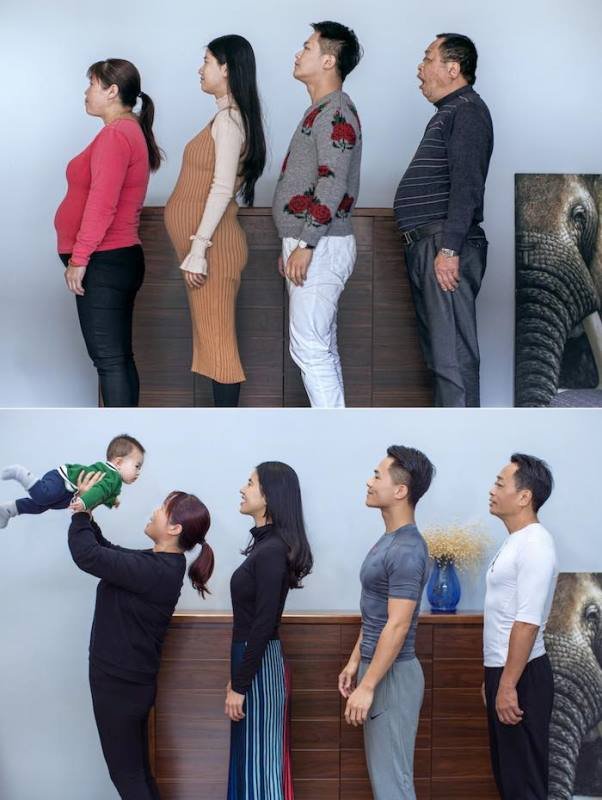 XYJesse
Changing their routine and eating habits also changed their moods. Six months ago, they cannot give their full smiles on photos, but their wide grins today say it all!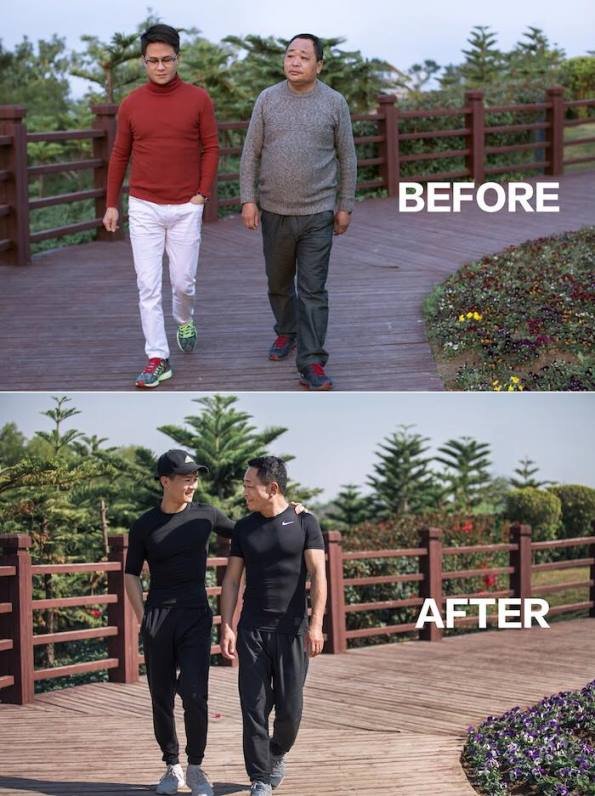 XYJesse
Jesse had a huge change physically, mentally, and emotionally. Their family fitness plan definitely worked out for him. He transformed from being a bit chubby to muscular just after six months.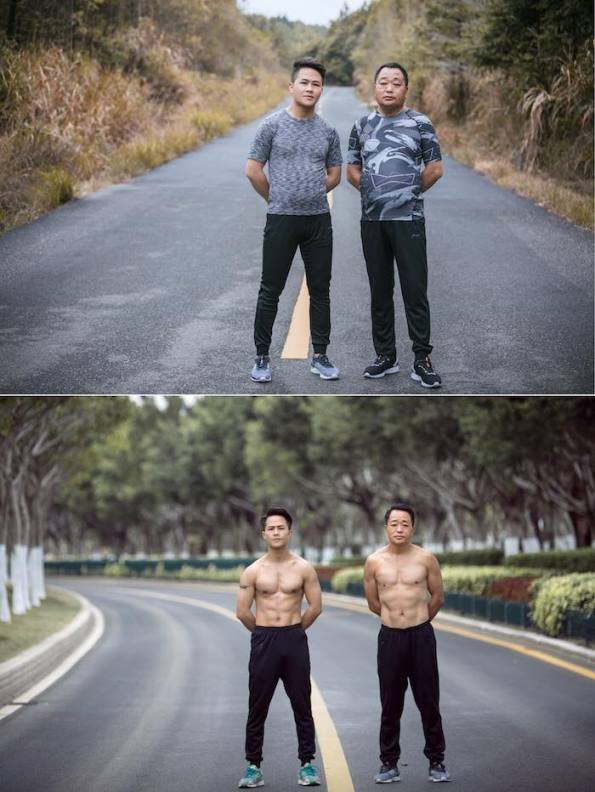 XYJesse
Following their workout plan helped him achieve a new version of himself, Jesse's father also looks better than ever.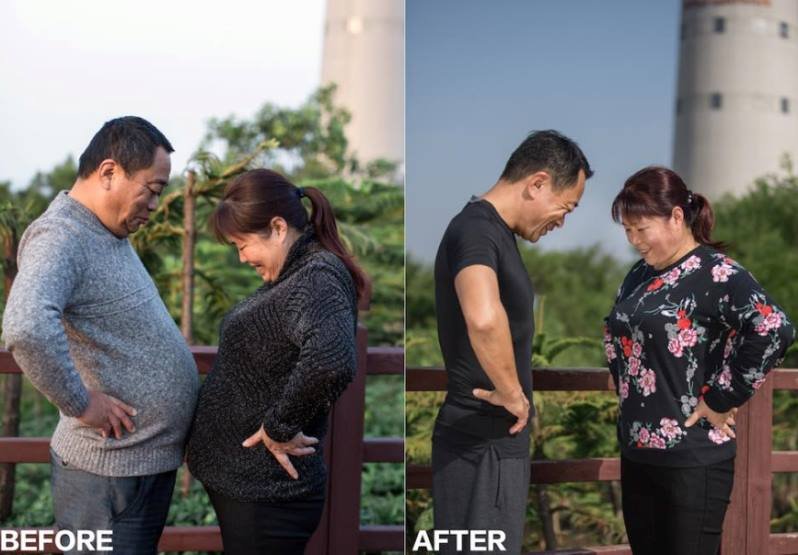 XYJesse
Jesse's wife also participated in their workout plan. With a new baby, the family looks better, happier, and more vigorous.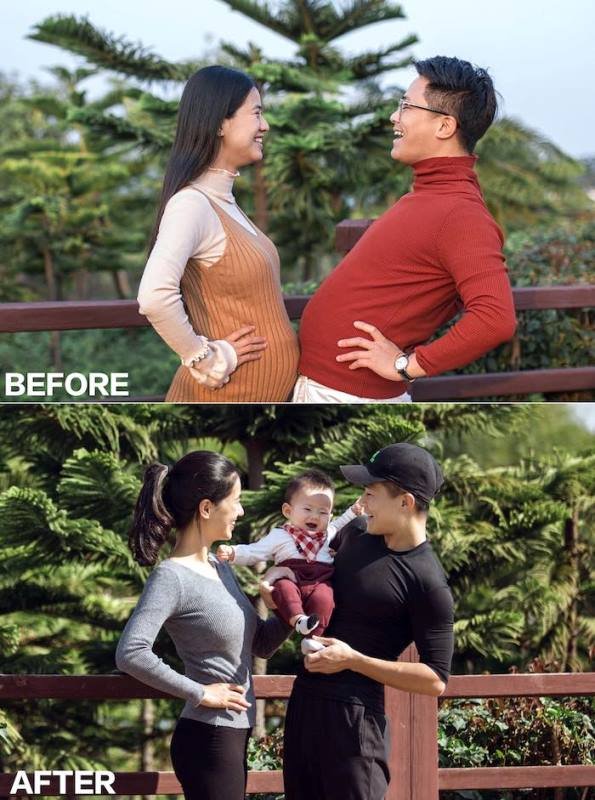 XYJesse
Jesse's mother and father also look happier after incorporating workouts into their daily regimen. Check out their Christmas comparison photos to see the huge difference.
XYJesse
Fitness doesn't have to be difficult. Even though changing your lifestyle and eating habits may discourage you to start, having someone to workout with can motivate you. Sharing the same goal with family or friends can give incredible results!
XYJesse
What are your thoughts on this story? Let us know in the comments section below! SHARE this post with your Facebook friends to help in encouraging people to have a healthier and more active lifestyle!
Follow

@smalljoys_of_life
Enjoyed the article? Check out another interesting story below ▼
---

Share this story with your friends and family!
---