When chicks go rogue, all hell breaks loose! To prove this point, one chicken from Mooroolbark Victoria, Australia, made its way on wet cement and ruined a pavement that the workers struggled to lay.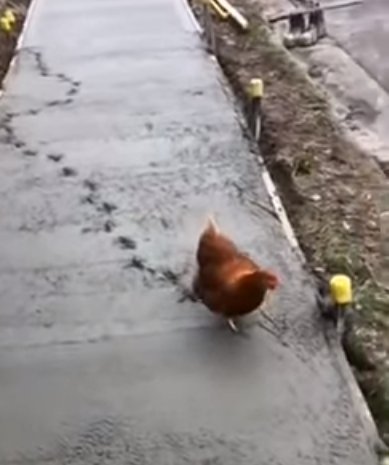 ViralHog
The incident occurred earlier this year after the rogue chicken escaped a KFC farmhouse and made its way to the group of workers who were just laying down cement with the purpose of creating a roadside pavement.
The chicken decided it would be fun to run all over the fresh pavement even after one of the workers attempted to shoo it away.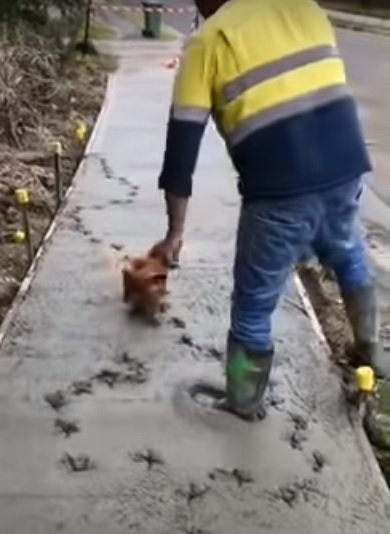 ViralHog
After a while, the chicken left, but this wasn't the last of it that the workers would see. The next day, as they were working on the pavement again, the chicken came back and gave them troubles once more.
"So we were working away in a busy suburban area when I look up to find a nothing but a chicken walking through all our freshly paved work. We bullfloated the concrete and chicken got distracted by the yellow star picket caps and pecked at them for the rest of the job.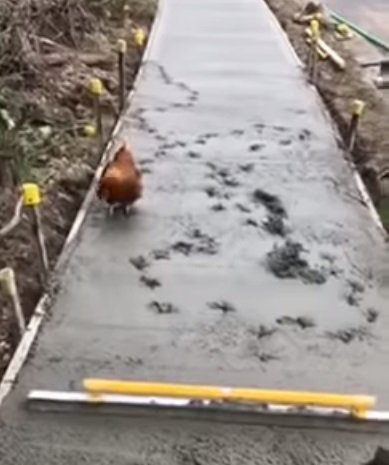 ViralHog
"Around 3 he disappeared into someone's front yard. We were working there the next day and surely around 10:00AM he came back out again. So put caps everywhere all over the dry concrete and he was off," one of the workers who were filming the incident, Amir Abd Rabou, said.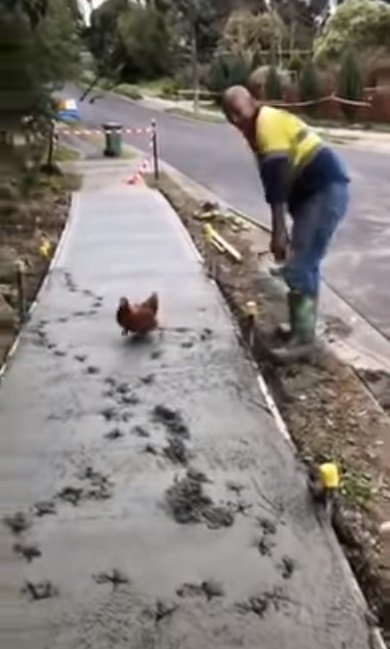 ViralHog
"When she heard you had eggs for breakfast," one viewer joked after the video went viral.
"Keep it as a decoration!" another one suggested.
Don't forget to let us know if you've had any similar experience with chickens before in the comment section. If you enjoyed this story and find it fun, make sure to SHARE this post with your friends and family on Facebook!
"Recommended Video –"Burger King Branch Shuts Down After A Video Of Rats Running Inside The Bags Of Buns Goes Viral"
Enjoyed the article? Check out another interesting story below ▼
---

Share this story with your friends and family!
---