Chicago turned into a 'war zone' as 12 people were killed and more than 60 severely injured in a series of deadly shooting incidents in the Windy Capital of Illinois over a span of just 60 hours last weekend.
The spree of shootings started at 5 pm on Friday and continued till 5 am on Monday.
Paramedics said the city looked like a 'war zone' – a statement which makes total sense considering that 25 people were shot in 5 different mass shootings in just 2 hours on Sunday.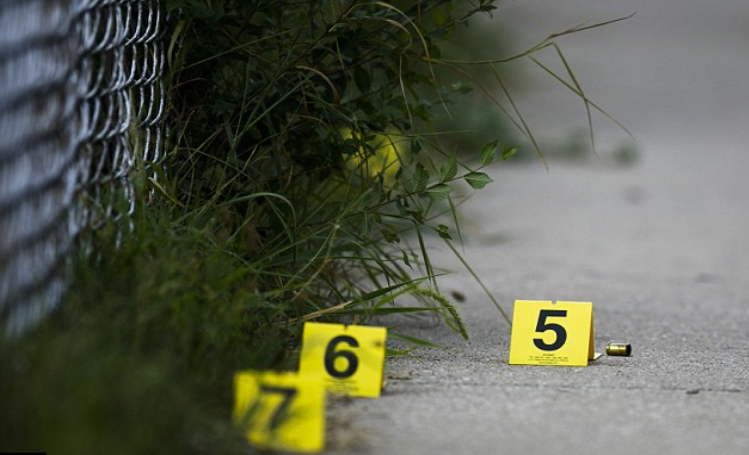 Nicholas Cox, 23, Ron L. Johnson, 50, Jahnae Patterson, 17, and Kenny Ivory, 17, were among the 11 people who died during the weekend. The youngest victim of the shootings was an 11-year-old boy who was badly injured.
No arrests have been made regarding the series of shootings so far.
The bloodiest spate of shootings occurred between midnight and 3 am on Sunday when 30 people were shot. The police have confirmed 16 separate shooting incidents in that span of time, all of which had multiple victims.
The number of injured people received in the Stroger Hospital on Sunday was so large that the authorities had to bar their families from entering the facility.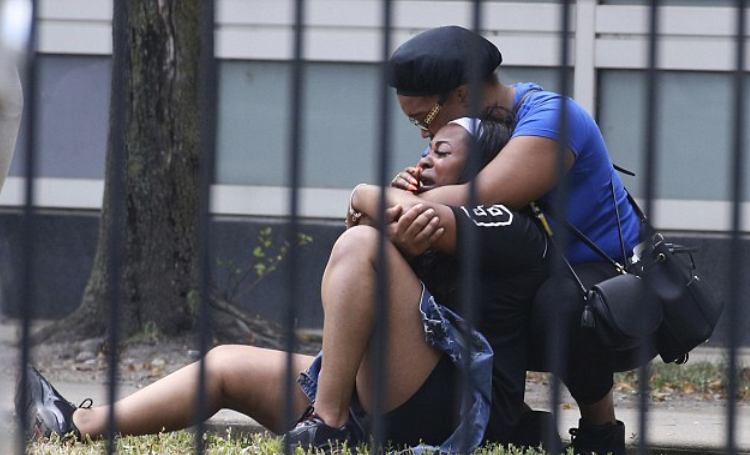 Chicago Police Superintendent Eddie Johnson held a press conference on Monday in which he acknowledged that a lot of work was needed to be done to catch the culprits and make them accountable.
'It is the same people who are pulling the triggers in some of these communities. This isn't a widespread issue among citizens of the city.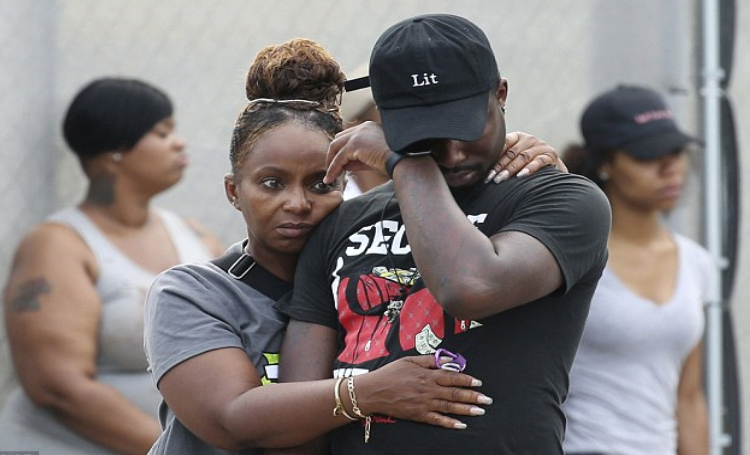 'This is a small subset of individuals who think they can play by their own rules because they continue to get a slap on the wrist when we arrest them,' Johnson said.
Ivory, 17, was shot dead as he rode his bike on the South Side on Sunday afternoon.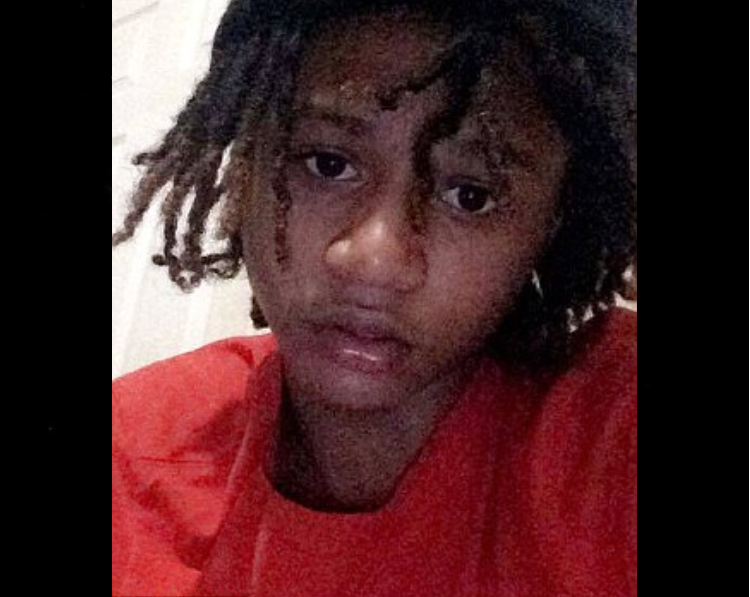 One of the victims Jahnae Patterson was standing on a sidewalk on 1300 block of South Millard Avenue in Lawndale with a group of 5 people when 2 men came there and opened fire.
Patterson was shot in the face and died at the spot. Her mother Tanika Humphries was devastated after hearing the news of the death of her first-born.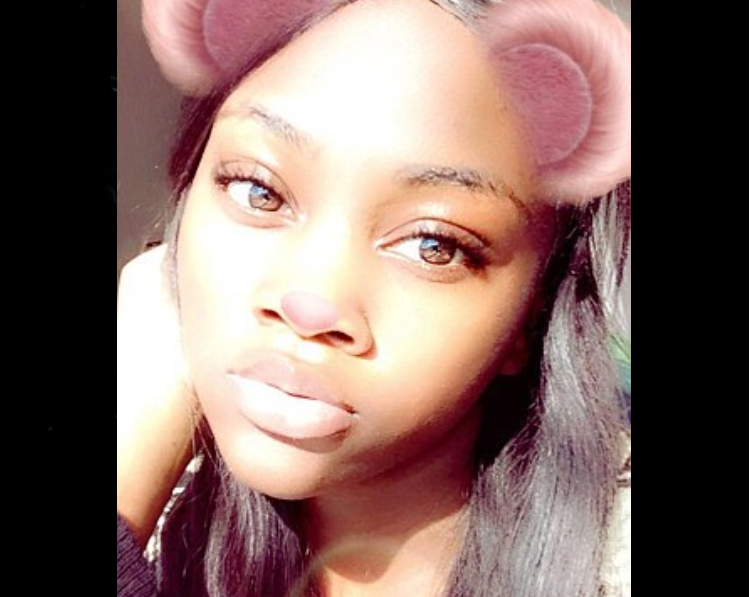 'How am I suppose to live like this?' she wrote on social media, 'Y'all took my baby. Lord Jesus this shooting need to stop. Pray for our city. My baby is gone.
'Baby girl imma miss you. Rip baby see you when I get there.'
Tanya Denise, a friend of the teen, wrote on Facebook: 'This girl was trying to live her best life and y'all just gone shorting it. This just so sad.'
Shaton Se'derous added: 'She use to be my next door neighbor, so sad.'
The first wave of shootings took place after 5 pm on Friday. Three shootings occurred across the city but luckily no one was killed.
The next happening was on 11 am, Saturday, when a 38-year-old man was shot in the Chicago Lawn neighborhood.
Then on, 12 pm, the same day two men in their 40s and 50s got injured as they were caught in a crossfire between two people shooting at each other from opposite sides. The man in his 50s died later at the hospital.
From 1:30 pm to 5:30 pm on Saturday three men of ages 22, 25 and 26 were shot in three different happenings.
Another 8 people were injured in other shootings before the end of Saturday.
Similar incidences continued till 5 am on Monday, but thankfully no new shooting has been reported since then.
For more information, watch the video below.
Chicago's Police Chief of Patrol Fred Waller said that most of these shootings were executed by the gangs. 'We know that some of these incidents were targeted and are related to gang conflicts in those areas,' Waller said.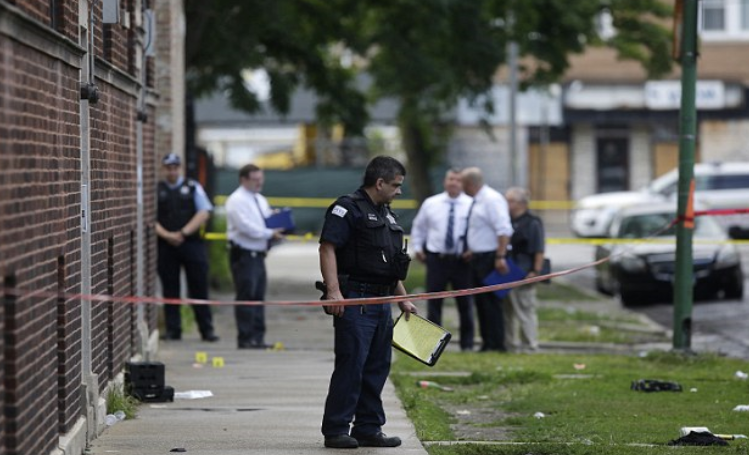 'They take advantage of that opportunity and they shoot into a crowd, no matter who they hit,' he added. 'I promise this city, we won't be defeated. We won't be overrun by that small element that's committing these reckless acts.'
In another press release, Waller said, 'Incidents of either random or targeted shootings on our streets are totally unacceptable.'
This weekend of violence is a contrast to the normal routine of the city where the shootings have declined by 30 percent and murders by 25 percent, according to the police sources.
However, Chicago had an official murder count of 310 before this weekend which is already higher than that of New York and Los Angeles – the largest cities of the US.
The latest shootings took place at the same time as the famous Lollapalooza music festival but the shootings did not affect the carnival.
Recommended Video!
"Retired Carpenter Builds 58 Crosses For Las Vegas Shooting"
Enjoyed the article? Check out another interesting story below ▼
---

Share this story with your friends and family!
---