As we see in the news every day, there is no escaping road tragedies. While they can be a result of drunk driving, inconsiderate drivers, or random mistakes, this story has a bit different twist to it.
On Sunday, April 8, a charter bus that was carrying teenagers who were going back from a spring break trip crashed into a bridge overpass. The accident took place on the Southern State Parkway, Lakeview, Long Island, New York, shortly after 9 P.M.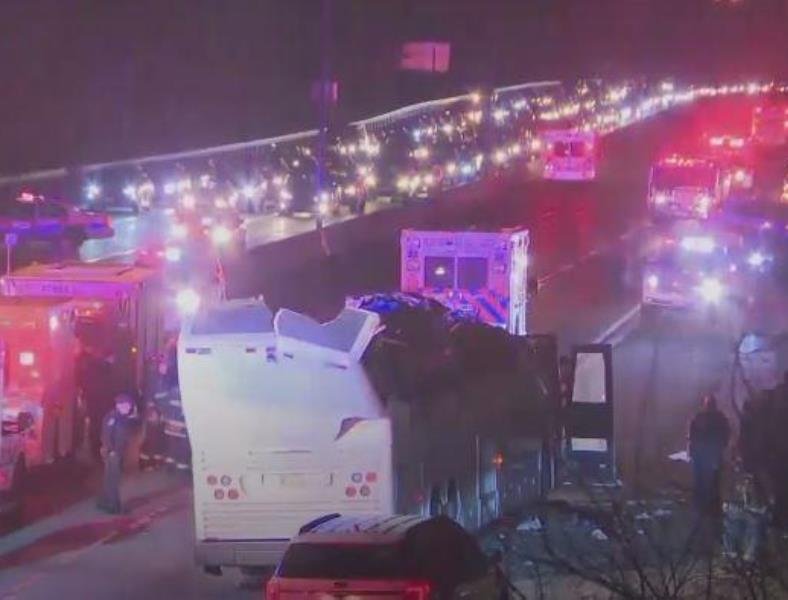 Screenshot via ntd.tv
Fortunately, there were no fatalities. However, six of the passengers got severely injured as the entire top of the bus got mangled.
According to the Maj. David Candelaria from State Police, 37 other passengers also suffered minor injuries.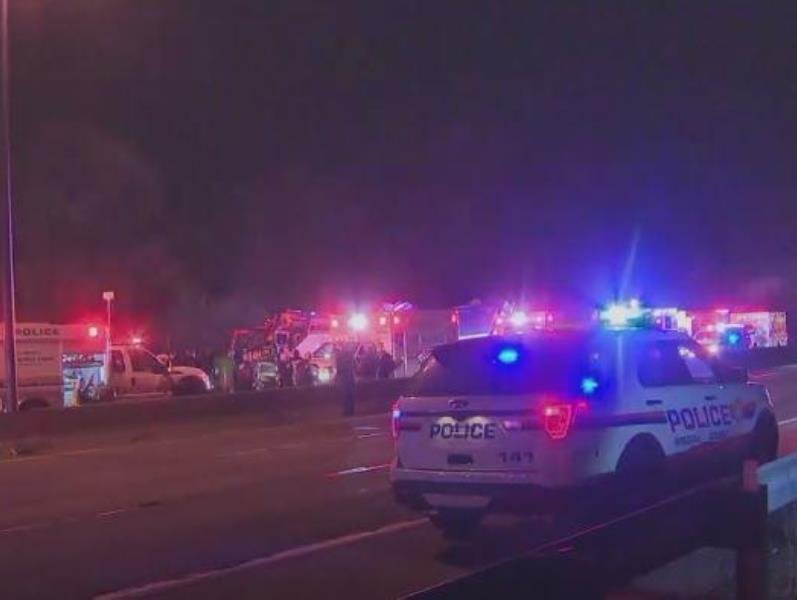 Screenshot via ntd.tv
"Everybody was able to walk out except one, which we extricated," Patrick McNeill, Lakeview Fire Department Chief, reported. "There was glass everywhere. The roof of the bus is down to the top of the seat covers."
Video footages which were later on revealed show several ambulances and fire trucks at the scene upon the rescue. While the officials were inspecting the wreckage, students were waiting outside wrapped in blankets and frozen from the shock.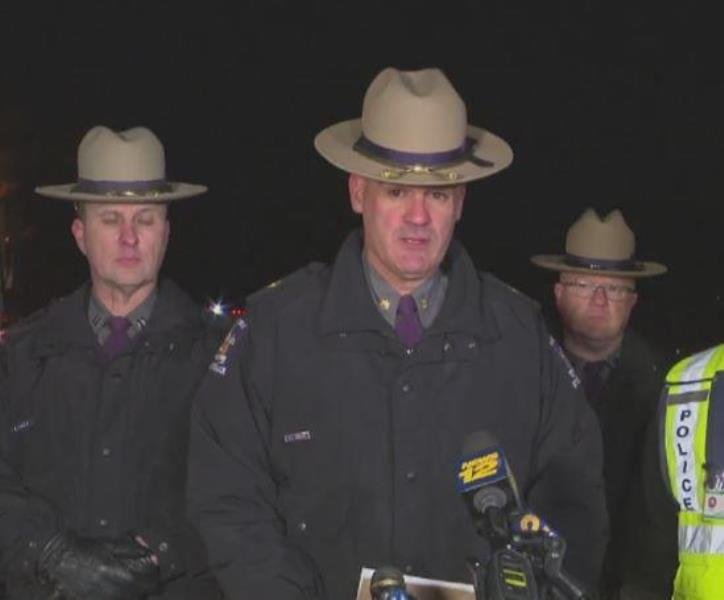 Screenshot via ntd.tv
As it turned out, the teenagers were returning from the John F. Kennedy International Airport and were on their way to meet the parents in a shopping mall. They have spent their spring break in Europe.
Upon investigation, it was revealed that the bus driver, Troy Gaston, wasn't familiar with the commercial vehicle restrictions on parkway. While the minimum parkway clearance is 7 feet and 7 inches, accidents concerning vehicles crashing into overpasses are not uncommon.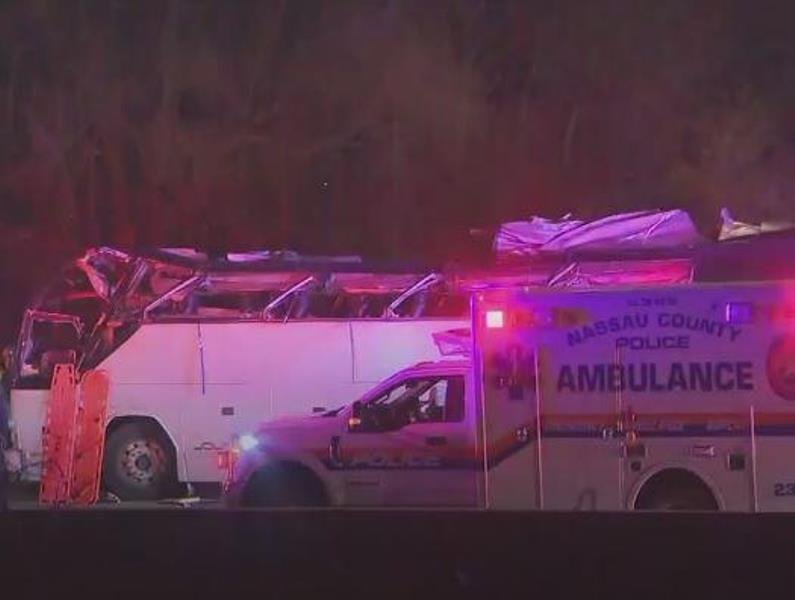 Screenshot via ntd.tv
According to the reports from 2017, an electronic alarm system was supposed to be installed on the road to alert drivers of buses and trucks too high for the overpass. While the system already took place on the Northern State Parkway, the bridge that this charter bus crashed into still lacks the technology.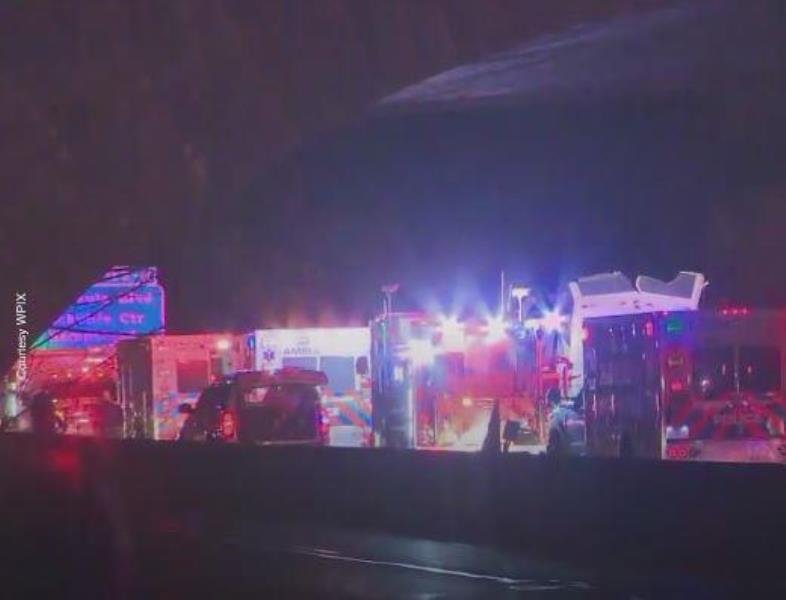 Screenshot via ntd.tv
Hopefully, they will install the alarm system before another accident occurs.
If you liked our story, make sure to SHARE it with your friends and family!
Recommended Video!
"Selfish Neighbor Keeps Blocking A Woman's Driveway. 'Tough' Man Gives Them A Befitting Reply"
Enjoyed the article? Check out another interesting story below ▼
---

Share this story with your friends and family!
---