A CEO gifted a college student a brand new car when he founded out that the student was walking 20 miles in the dark everyday to get to his new job.
Walter Carr's car broke down and he had started walking through the suburbs of Birmingham, Alabama at midnight in order to arrive at his job with a moving company (Bellhops) by 8am.
When Walter was walking to walk the police officers picked him up around 4am and, learning of his situation, took him for some breakfast and a much needed cup of coffee.
The Pelham Police Department wrote about Walter on Twitter saying, "Proud to have encountered this young man. He certainly made an impact on us!"
The police then dropped Walter off at the house of his first job, Jenny Lamey's house. Jenny told Walter to rest before working but he refused and started right away.
During the work Jenny learned more of Walter's story, of his childhood in New Orleans, moving to Houston, Texas, after Hurricane Katrina destroyed his family's house, Jenny was touched after his story and decided to help Walter.
This deserves 1000 retweets! Read this amazing story about Walter, a new bellhop in Birmingham.

Major shoutout to the @PelhamPoliceAL officer who lended a helping hand. pic.twitter.com/eLgbAxg4uv

— Bellhops (@BellhopsMoving) July 15, 2018
She decided to write about Walter's story on Facebook which made it to Bellhops official Twitter page.
She wrote on her post, "I can't imagine how many times on that lonely walk… in the middle of the night did he want to turn back. How many times did he wonder if this was the best idea. But he walked until he got here! I am in total awe of this young man!"
Jenny also started a GoFundMe page to raise money for Walter to repair his car. But Jenny wasn't the only one who decided to help Walter.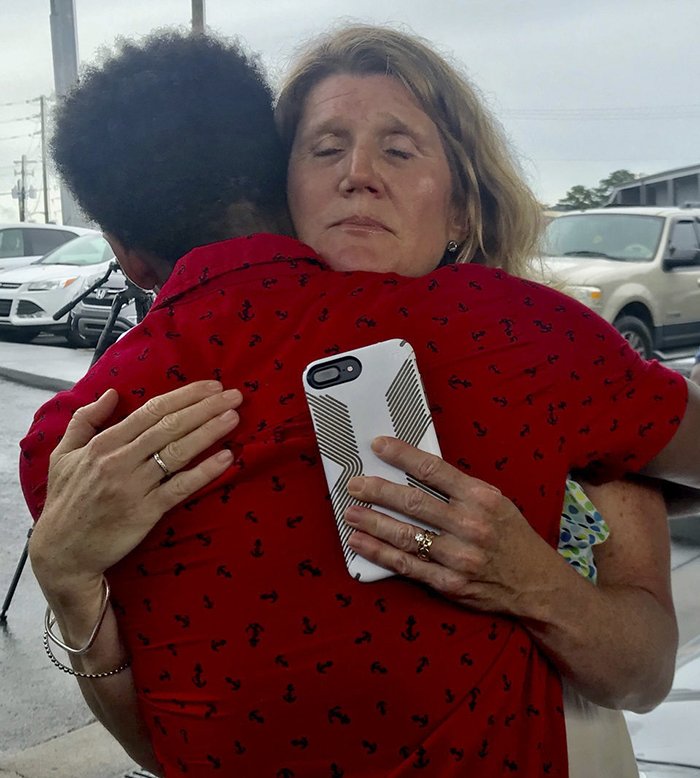 The CEO of Bellhops, Luke Marklin, heard the story and drove from Tennessee to Alabama over the weekend to meet the dedicated employee, and award him with a special gift.
Luke said, "I am honestly blown away by him. Everything he did that day is exactly who we are – heart and grit." and handed the keys for a brand new car to Walter.
Check out the heart-warming moment in the video below.
Walter was blown away by this special gift and asked, "Seriously?" before hugging Luke.
As well receiving a new car, the GoFundMe page has so far raised over $32,000 which, Jenny has confirmed will be managed by a wealth firm to help Walter plan, save and manage the funds.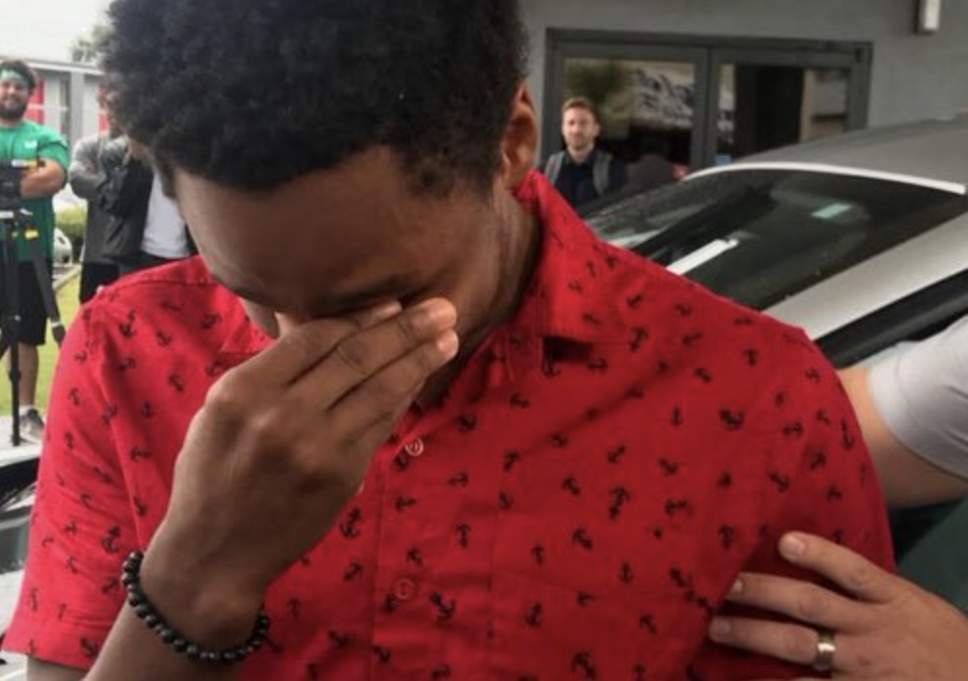 Walter said in an interview with AL.com,
"This was the first job in a long time to give me an opportunity to get hired. I wanted to show them I got the dedication. I said I'm going to get to this job one way or another."
"I want people to know this – no matter what the challenge is, you can break through the challenge. Nothing is impossible unless you make it impossible. You can do anything you set your mind to."
After finishing college, Walter hopes to join the US Marines before returning to Birmingham to study physical therapy.
What do you think of Walter's inspiring story? Share your thoughts in the comments below and share the story with your family and friends!
Recommended Video – "Heart-touching Moment-a Two-year-old Girl Helped Her Mother Hand Out Breakfast Burritos To Firefighters"
Enjoyed the article? Check out another interesting story below ▼
---

Share this story with your friends and family!
---